When it comes to buying swords online for Christmas, it's really important to get your orders in as soon as possible.
We explain the whys and wherefores of this tactic in some detail over on this article on the main site 'Christmas Sword Buying Guide 2020'
In a nutshell, you really don't want an item that could be damaged by excessively rough handling that tends to increase the risk of your order being smashed to pieces every day we get closer to 'the big day' – but also, you want to allow time for any possible exchanges and returns – and trying to order at the last second is a tried and tested recipe for disaster..
NOW is the time to get your Christmas shopping sorted – and so here are two awesome new specials that should suit almost every collector.
The first is a simple and very practical Katana by Dragon King, the Warfire Katana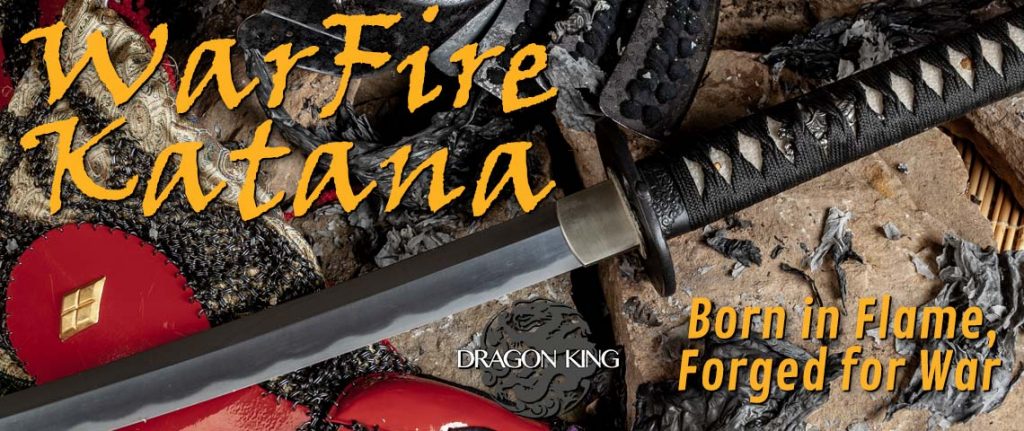 With a hard wearing differentially hardened 65MN steel blade, it is differentially hardened in the traditional manner to create an edge with HRC of 60 and a spine of 40, pretty much the ideal for a traditional Katana.
The iron fittings depict ancient Japanese battles, the silver menuki, a riderless horse, the black iron tsuba – Kumamoto castle in flames on one side and a proud mounted Samurai on the other. The saya is complete with buffalo horn inserts, and all in all, it is a very well made sword at a extremely reasonable price..
However, with this special – it's a total bargain – the MSRP on this one is $499, our everyday low price just $359.98 But from now until the 20th of December you can get it for only $274.99!!

The second sword on special for December is a super tough steel sparring sword by Kingston Arms – and one of their most popular and cool looking designs, the blunt tourney hand and a half Knightly sword.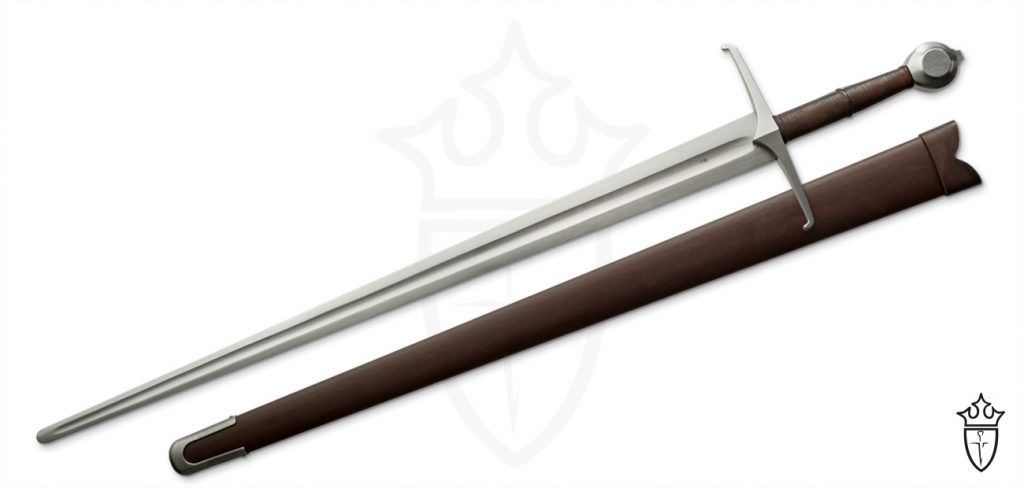 Based on a 14th/15th century Oakeshott Type XVIIIa.4, it is a classic example of a Knightly Longsword and using 9260 Spring Steel and their patented 'King Peen' system, creates one of the most solid steel beaters around..
Price wise, it is a true bargain at the MSRP of $259, and a great deal at our everyday low price of $189.98.. But until the 20th, you can grab it for a mere $144.99!!