It took a little longer than expected to finalize the details – but we are delighted to announce that the Forge Direct Chinese Mega Spring Sale is finally here!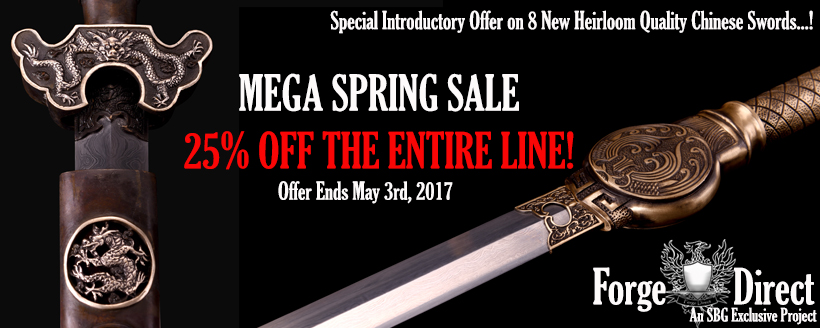 With 8 new models added to the line up and EVERYTHING discounted by 25% (including the new models) this is an amazing chance to get the best traditional Chinese swords spanning over 2500 years of history at the best possible price..
You can check out the entire line up, including the 8 new models, here at the store
But whatever you do, don't let this chance pass you by. This offer is only valid until the 3rd of May, at which time all the swords will revert to their normal pricing.