PLEASE NOTE: Unfortunately due to Covid 19 supply chain issues, Forge Direct had to be suspended in late June 2020. Since then we have been working to retool the product – and it will slowly be re-released over the coming weeks and months.
UPDATE July 20th, 2021: Forge Direct Custom Katana is back online! Custom Wakizashi is due for re-release in early March with the other products in the Forge Direct Japanese line scheduled for re-release Summer 2022..
---
This is a simple, but elegant and extremely functional line. The blades themselves are T10 tool steel – but unlike most other T10 tool steel blades, these are hand forged by certified Master Smiths at one of Longquan's oldest and most respected forges well known for a very high level of quality control.. (as well as correspondingly much higher prices than most other forges – hey, if you want the best, you/we need to pay for it!!)..
Fortunately at SBG we always lower our margins well below the industry standard – so with this custom sword line you will get some of the best products available at the very best price possible.
In short, these swords represent premium quality and the most bang for every buck possible.
Here's a little peak behind the scenes to see how it all comes together.
It starts with the steel, in our case, premium quality T10 tool steel – my personal favorite choice when making a traditional styled Katana. Starting out a single billet, the steel is heated and hammered to shape by a certified Chinese Master Sword Smith (either a rank 1 or rank 2 smith, there are only 3 ranks – and rank 3 smiths are considered to be 'living national treasures').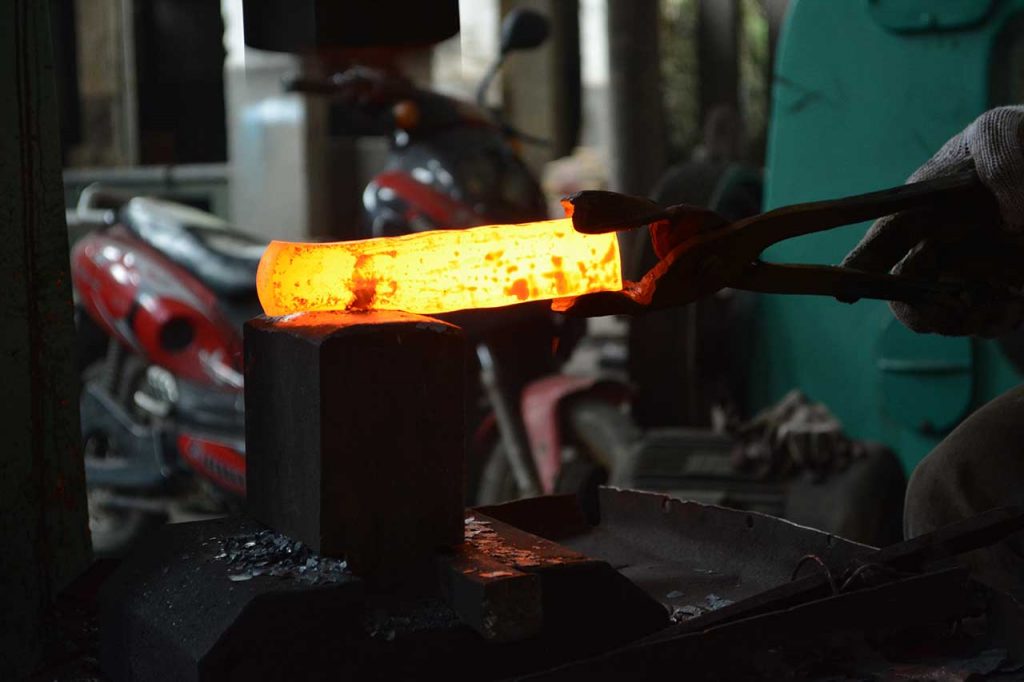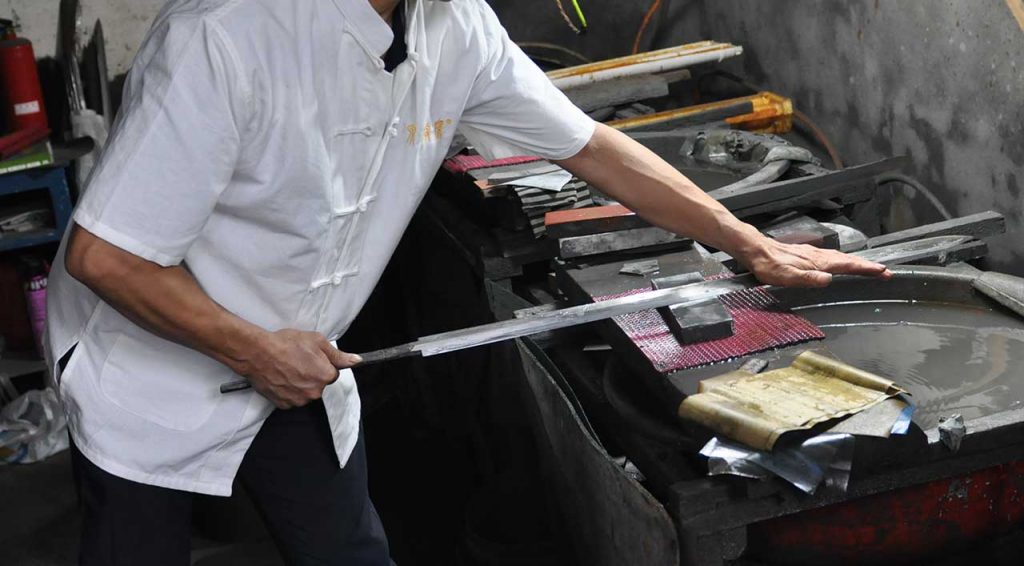 After the sword is given its final inspection and cross checked against the fitting customizations selected – the end result of all that hard work is plain to see..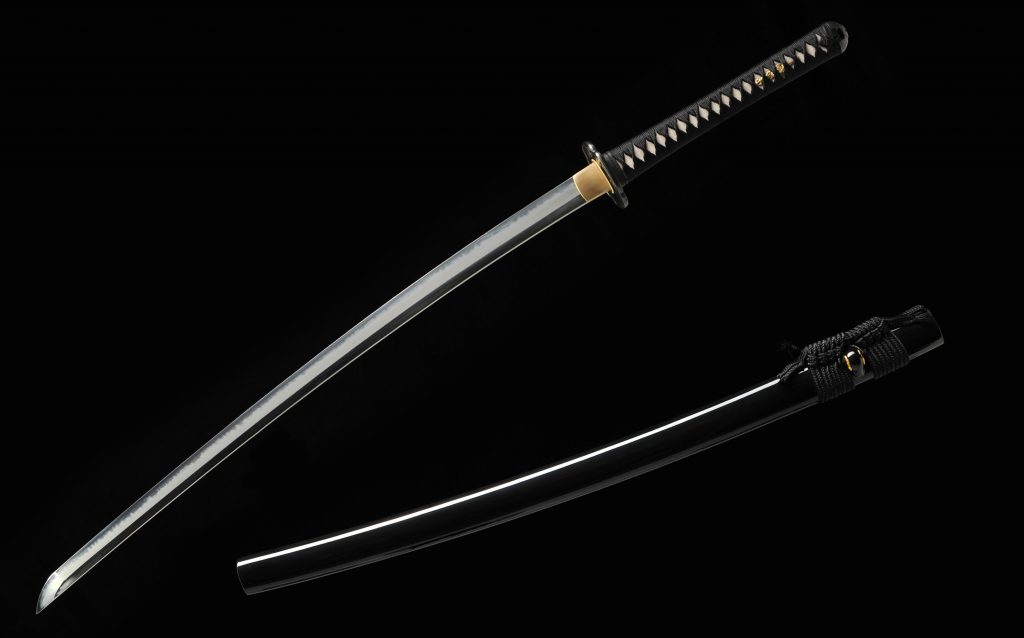 The focus on these Katana is practicality, handling and effortless cutting ability.
Everything is kept simple – just premium T10 tool steel hand forged and shaped to perfection with a flexible shock absorbent spine and hard cutting edge, I dare say that they are stronger and more versatile than any historical Katana ever was or ever could be (thanks to the purity and quality of modern steels like T10 tool steel).
Errors and QC issues are literally almost unheard of on this line – and this is quite a spectacular job considering the large number of custom components on offer – many made by and exclusive to this forge, others purchased from Longquans premium component supplier.
Another advantage of this particular line is speed of production – while they don't rush and they QC check at every stage in the process, despite this almost all orders are typically fulfilled within 6-8 weeks after ordering. Delays of a couple of weeks or even an additional month or two may occur if there is difficulty sourcing a low demand component or slowed down generally by more complex custom selections, but for the most part the swords are made quickly, efficiently and with all cutomizations turning out as expected and to specification.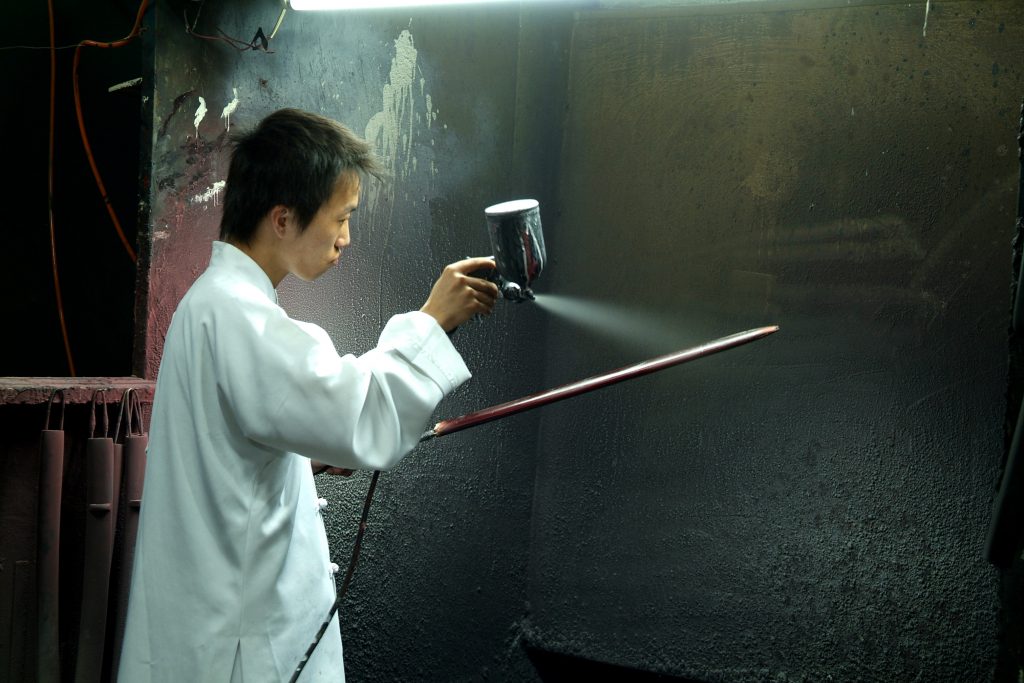 PROS
Practical, yet beautiful blades truly designed for martial arts applications. Effortless cutting.
Fast production (usually 6-8 weeks) and able to handle orders all year round while still maintaining the highest standards of quality control (delays can and have happened before, but most orders are fulfilled within the expected time frame).
Largest number of custom component options to create a truly unique, personalized sword.
As usual with any SBG exclusive product, they are priced well below the usual market sale price (true market value is closer to $1300-1500).
CONS
No laminated or folded blades available – just pure T10 cutting swords of the highest caliber. Truly martial arts grade.
As a rule the Saya do not have buffalo horn fittings on the saya (though version 4.0 comes with a buffalo horn kurikata). While not a full rayskin wrap, premium quality, wide panels are used that are so wide it comes very close to a full wrap in effect and appearance (a full wrap option is available for an extra $60 if so required).
Orders tend to be closer to the 8 week+ period than 6 weeks and slight additional delays are not uncommon, especially on the more detailed and complicated orders. But the forge refuses to willingly send out a defective or problematic sword just to beat the clock – and any extra wait is always for a good reason.
SUMMARY
This sword is a users sword. While they can look fantastic with all the custom choices on offer – its primary functional is for frequent, effortless cutting. You can read my evaluation of two of these blades here and a second opinion review with pictures submitted by several customers also on the main site here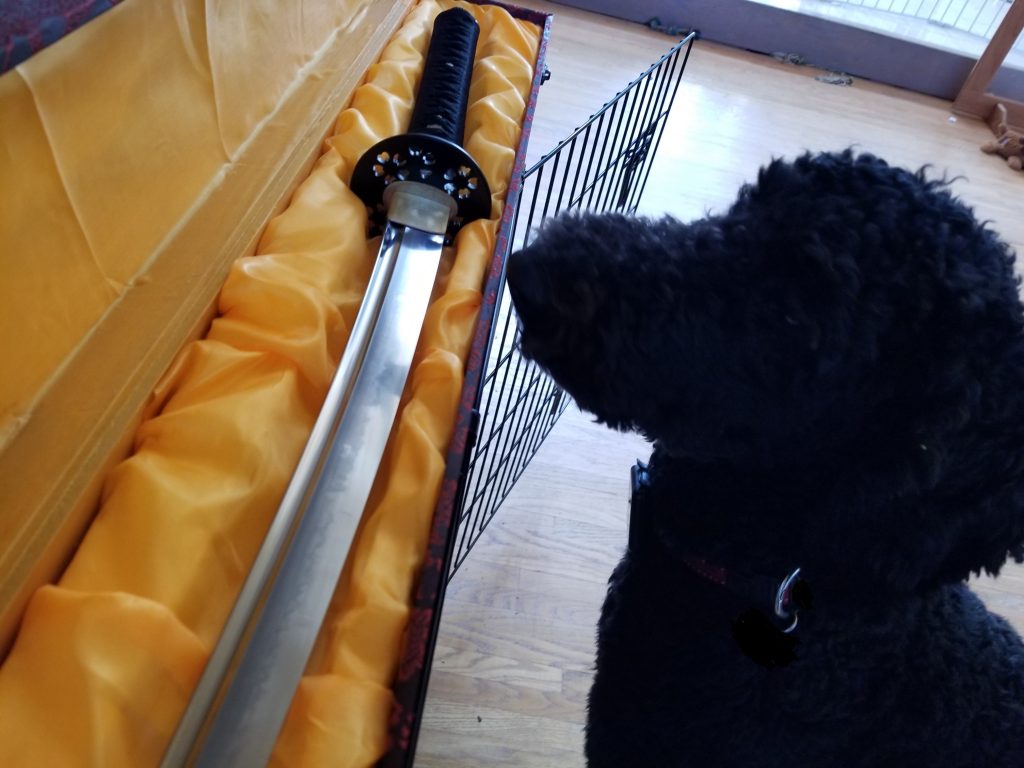 Here's what some customers have had to say about it:
"It turned out EXACTLY as I had imagined." – John B
"The first thing that grabbed my attention was the Gunome Hamon. It is a sight to behold. It is one of the best hamon I have seen. There is so much to look at it is mesmerizing." – Rich
"Paul gave this katana 5 stars in his review. After a week of practicing with it, I wholeheartedly concur. It's the gold standard by which all of my other experiences with swords is measured." – Zencowboy