And a 5% discount coupon code..
You can almost feel the whole world breath a sigh of collective relief that 2020 is finally over (or at least, in almost every part of the world it's behind us)..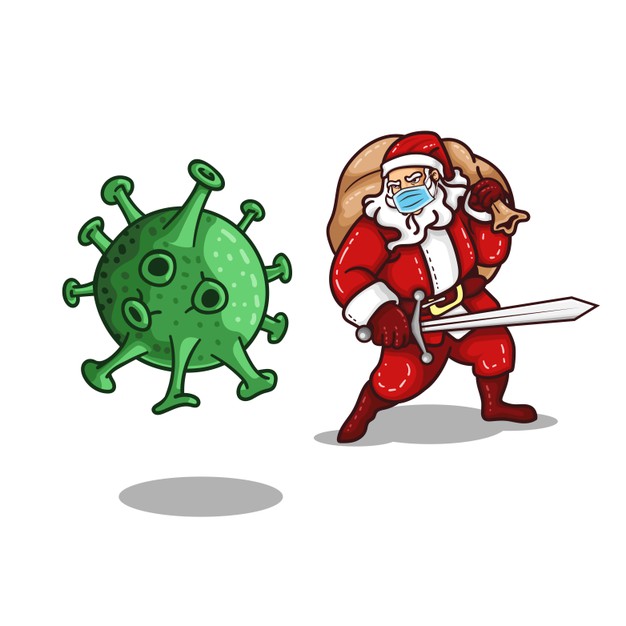 Unfortunately, just because the year changed does not mean all the issues that plagued 2020 have magically disappeared. Santa put on a heroic battle, but even he could not prevail..
But at least we hope to see some victories against the pandemic and the havoc it has wreaked upon our modern way of life. Vaccines are coming and new and intelligent strategies are being developed, many of which may be of benefit to us all.
But in the meantime, while we are officially closed – a deal to make up for all the expected shipping delays and the fact that we are basically taking some much needed time off.. (mostly, though I find it hard as there are a LOT of new projects being prepared for launch this year)..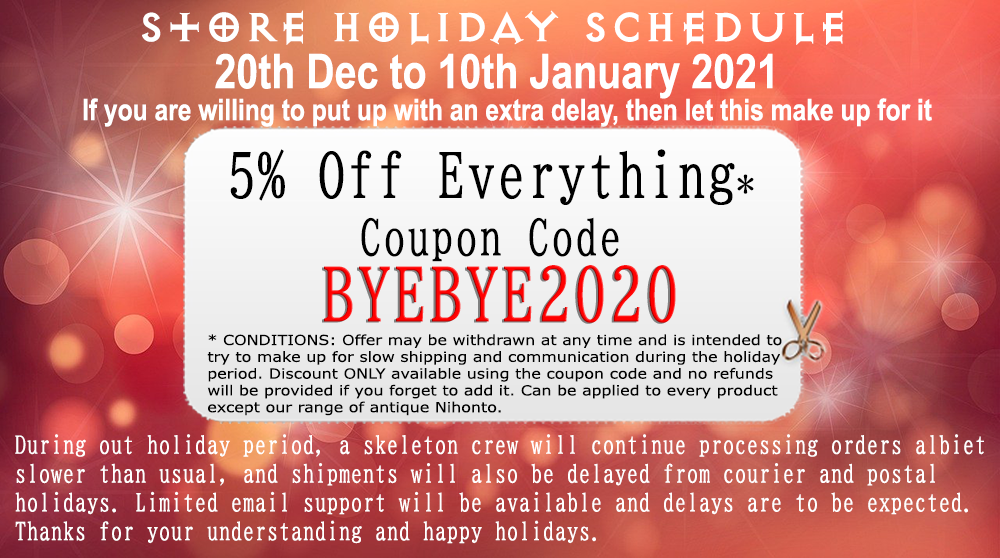 To use the coupon, simply enter the items you want to purchase from our store to your cart.
Once you are happy, simply checkout and in the following field enter the coupon code exactly as written.

(or just click the button below to automatically add the discount).
---
CONDITIONS: Please note that this coupon code is ONLY valid if used at the time of purchase. If you forget to add it, please do not ask for refunds as refusal may often offend.. During this time shipping and email support WILL be slow, hence the discount. Offer may be withdrawn at any time ahead of the stores re-opening.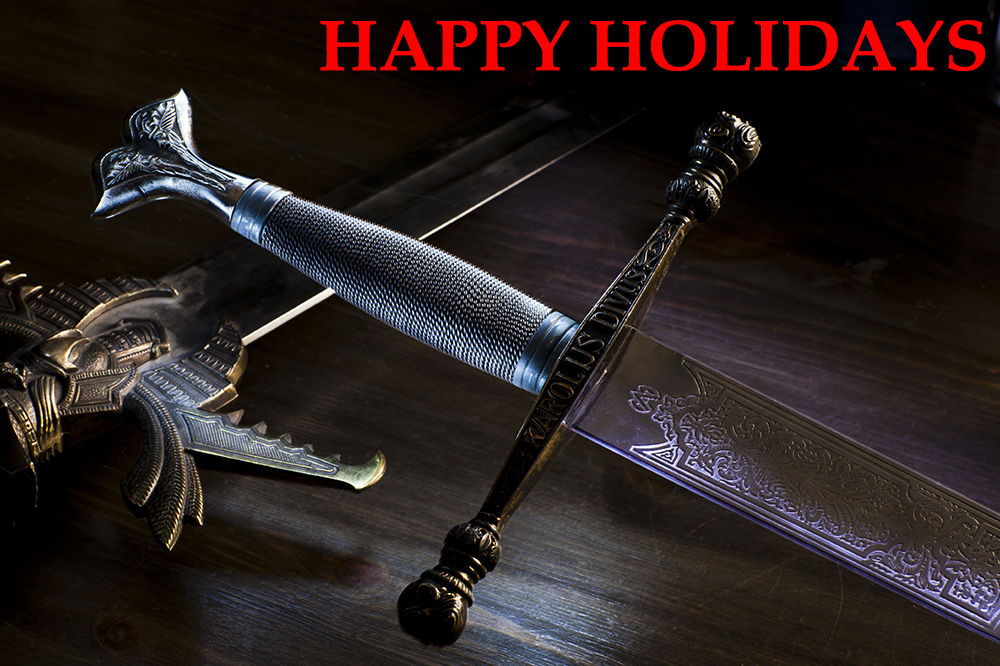 P.S. The swords above are 'decorative wallhangers' through and through, but the photography was stunning and the designs in themselves have some nice points. The fish tail pommel, wire wrapped sword in particular would not be bad if it had a strong, matching guard and real blade.