While we may have officially closed off on the 20th of December, there are still too many emails that need answered, deliveries that need to be double checked and fixed and a ton of things needed before I can begin to partially unplug for Christmas day..
Santa's Elves are proving no use as usual..

And so it's up to me to give the year one last push to try and get across the Christmas finish line. And to do so, while at this stage we normally bow, out – this time we are offering two last minute 'Christmas Savers'*
Both are from RYUJIN SWORDS and feature the classic differentially tool steel blades they are famous for. But the savings are out of this world..
First up – the KUROKENSAI (Black Sword Saint) which has a solid bodied blade, solid Iron Muashi tsuba and all black fittings.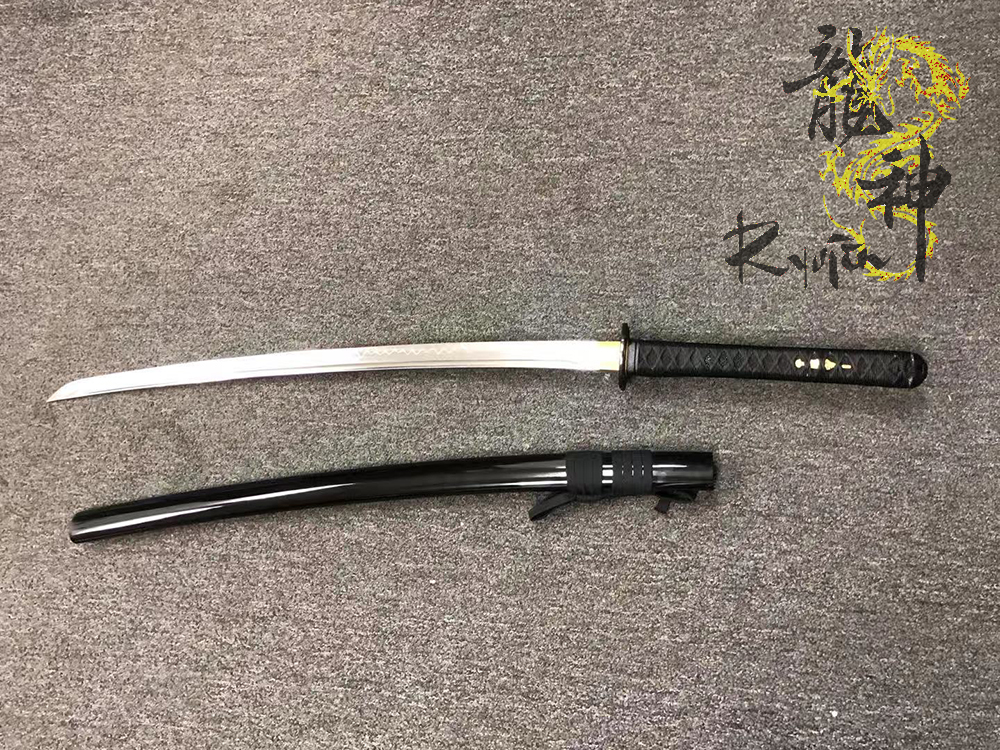 And the next one is the last few of a final closeout sale from the Ryuin pre-assembled series. While the KuroKensai is all black, the Yukizuna is it's polar opposite – with all WHITE fittings.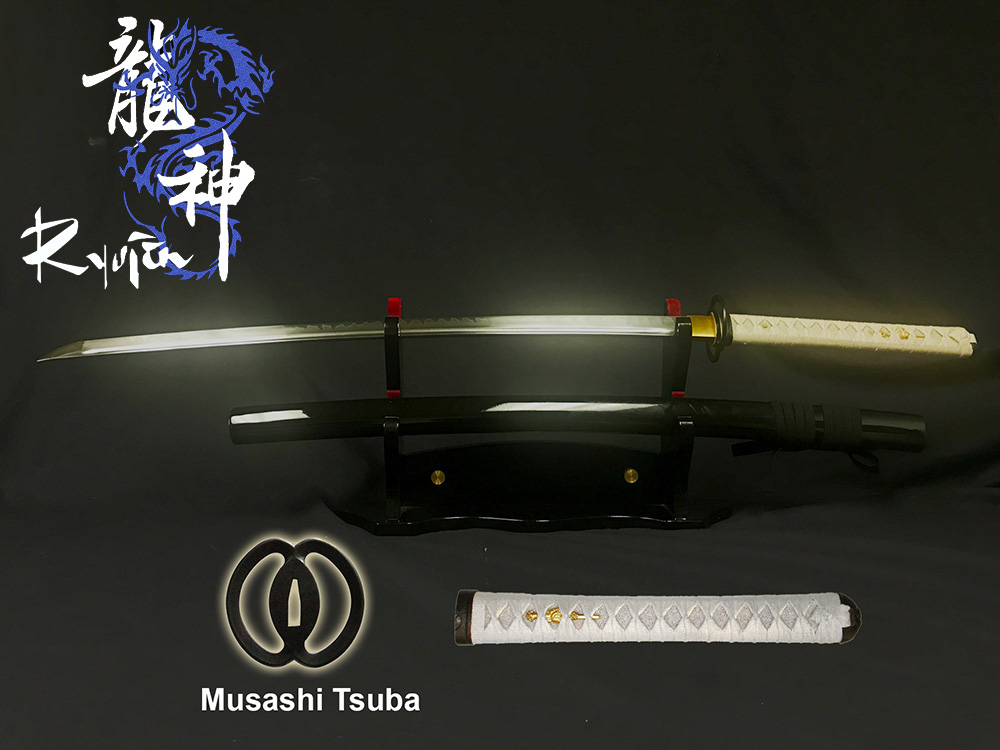 Now because Christmas is only days away, international orders are out of the question. And unless you live very close to California, then it's a risk to ship using standard ground shipping. So we have added an option for 2 night express for an additional $35. (No longer optional)
We cannot guarantee that it will make it in time, but this is your best shot – and the prices, too good to ignore..
P.S. Did you see the 10% discount on the entire Kingdom of Arms Series? There is less than 24 hours to go..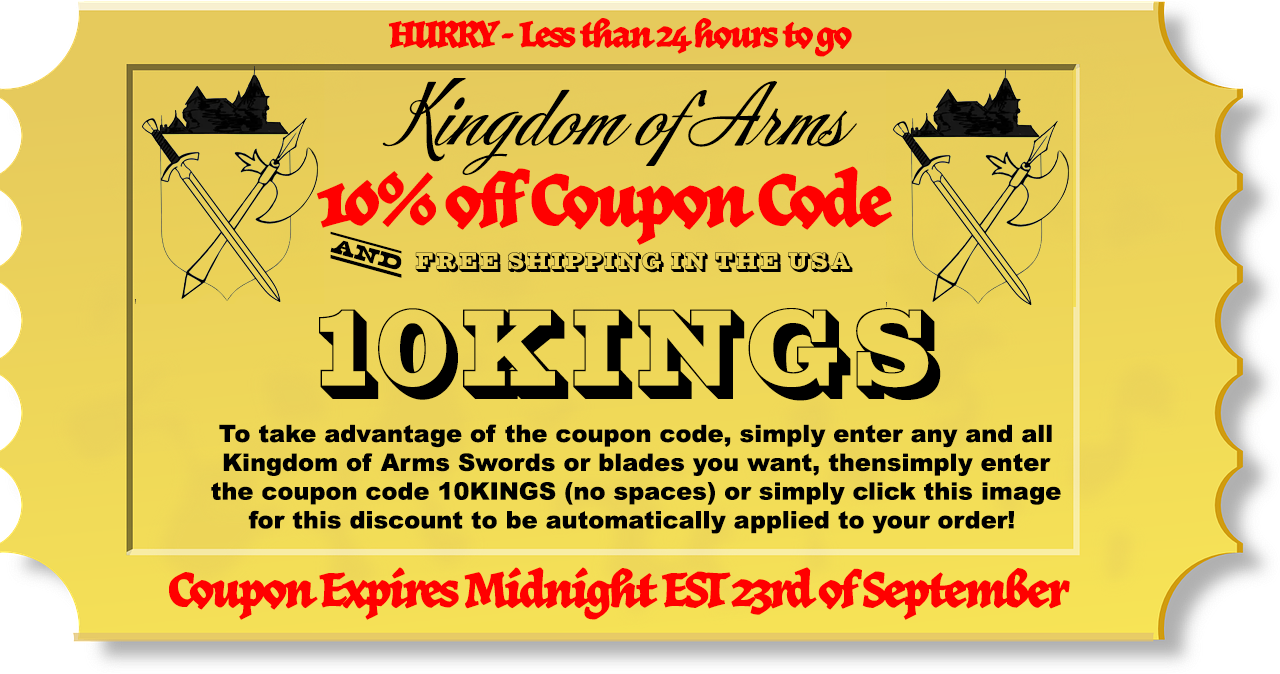 My favorite from their series so far – probably their Sword of Strider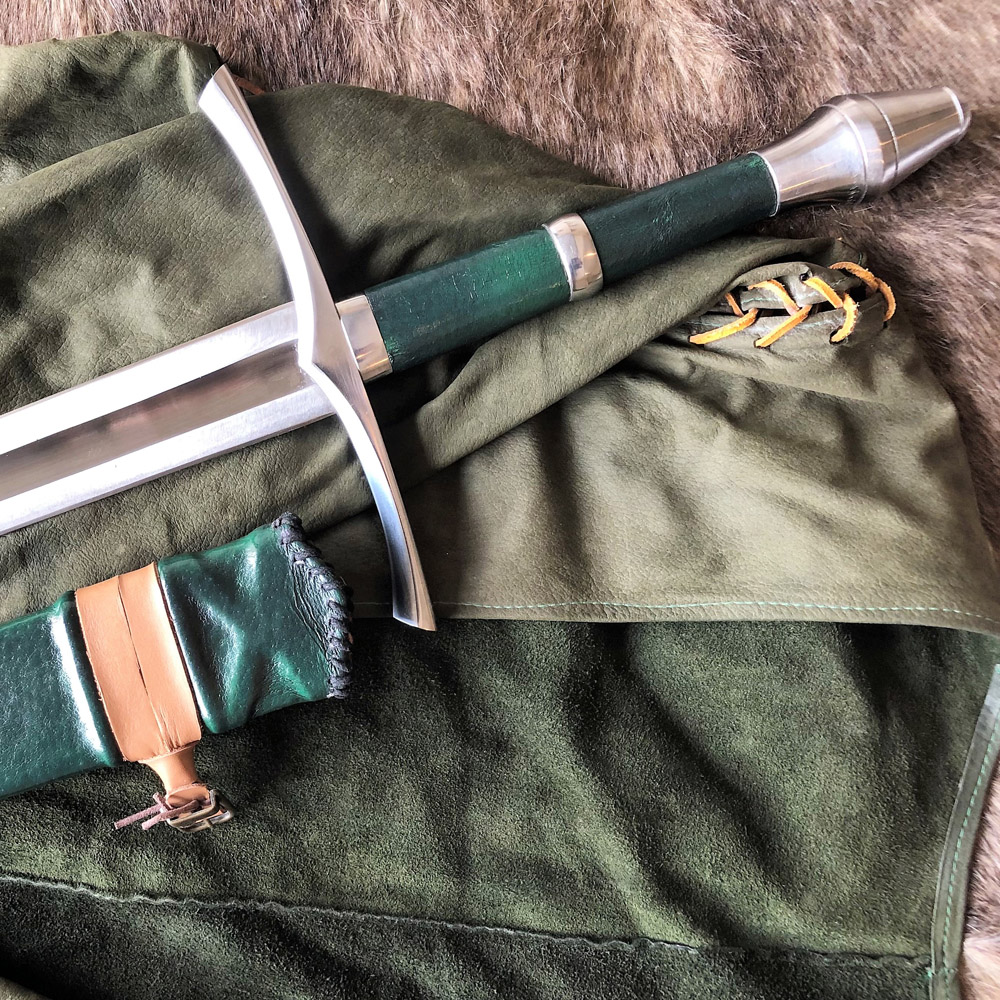 Or the Gladius, Falcata and range of Knightly Swords from the Crusading orders of the Teutonic Knights and the Templars..
Well, time to continue my 'holiday' – about 100 odd emails to get through so will work through the night and see how we look tomorrow!
P.S. In an edit I noticed that in the coupon the sale expired on the 23rd of September 2020..! I meant December of course, shows how much I need a REAL break..