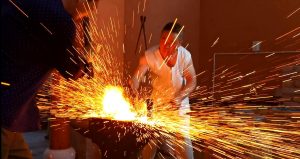 It's going to be a case of the quick and the dead here..
First off, just a quick update on Project X Japanese – right now we are below the 40% mark left for pre-orders, so at that rate it's pretty likely that all available spots will be taken by the end of the month..
Truly some amazing tweaks to the main designs have been submitted and the forge is already at work making them, so if you are interested in getting a Project X from round 2 – don't leave it too late as the faster your order comes in, the higher up in the que it is..
Anyway, that's not what the theme of this post is about. As many of you know, the SBG Custom Katana line recently reached what we think is the point of no return – but we have a few scratch and dent swords that failed QC available for pennies on the dollar – two are one off customs and two are failed QC swords from the Black Dragon Forge which makes the SBG Custom Katana.

Discounts on these are crazy low – and may be the last chance to pick these kind of swords up ever.. (almost all are under $300 with FREE SHIPPING in North America).
Speaking of which, the final sword in the Quick and the Dead Listing – a beautiful basic 1045 carbon steel blade with Dragon engraving on the wood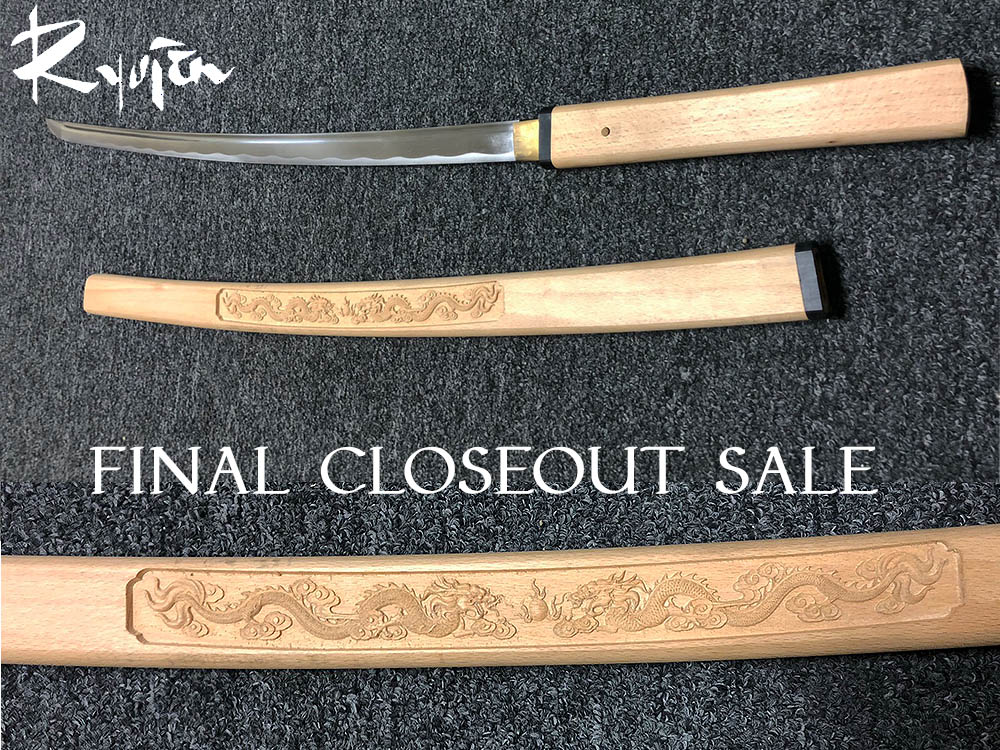 Only about a dozen are left and once sold out are gone for good.
Blades are solid and well tempered, and the price is just $69.99 – so if you are into last chance special offers, well – you need to take a close look at this baby..
Check out all these limited availability blades, from the best of the best in Project X to the one off scratch and dents and the closeout sale on the Dragon Shirasaya..
More news coming soon!