A bit of a special sword to talk about in this post..
As part of the Legendary Swords Project, we have been collaborating with several US based artisans – and here we teamed up with Jeffrey R. Robinson, also known as Brother Banzai on the SBG forums, who has given one of our high end Forge Direct Feathesteel blade the Bronze by Jeffrey Robinson treatment..
And the results, well – they speak for themselves..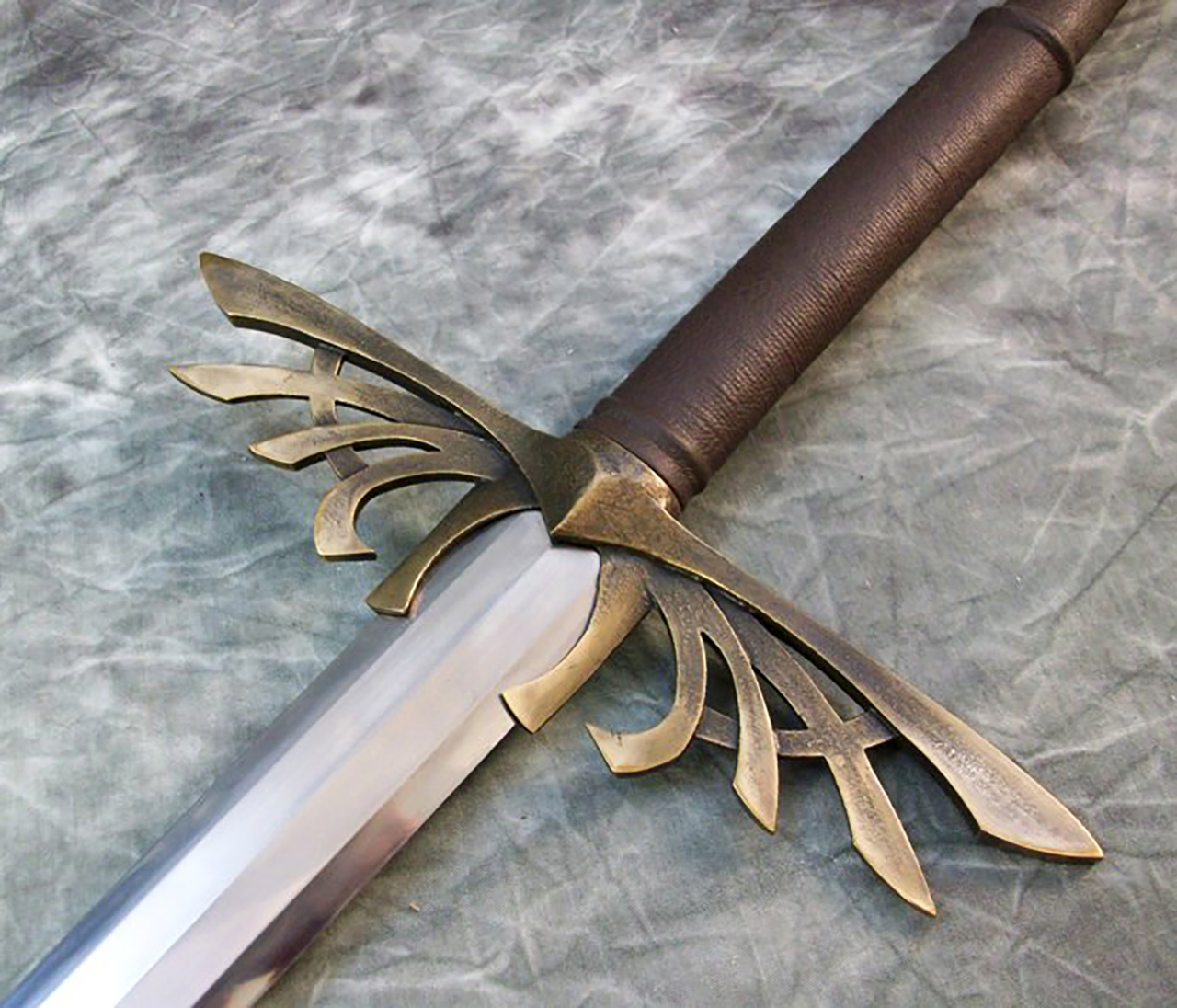 The sword here is the prototype for the Seraph Aegis, the ORIGINAL sword which a limited edition run of 20pcs that will become available over the coming months is based on.. And the ORIGINAL is for sale – at around the same price that the standard stock removal swords are sold at – and even includes a matching custom made scabbard as well!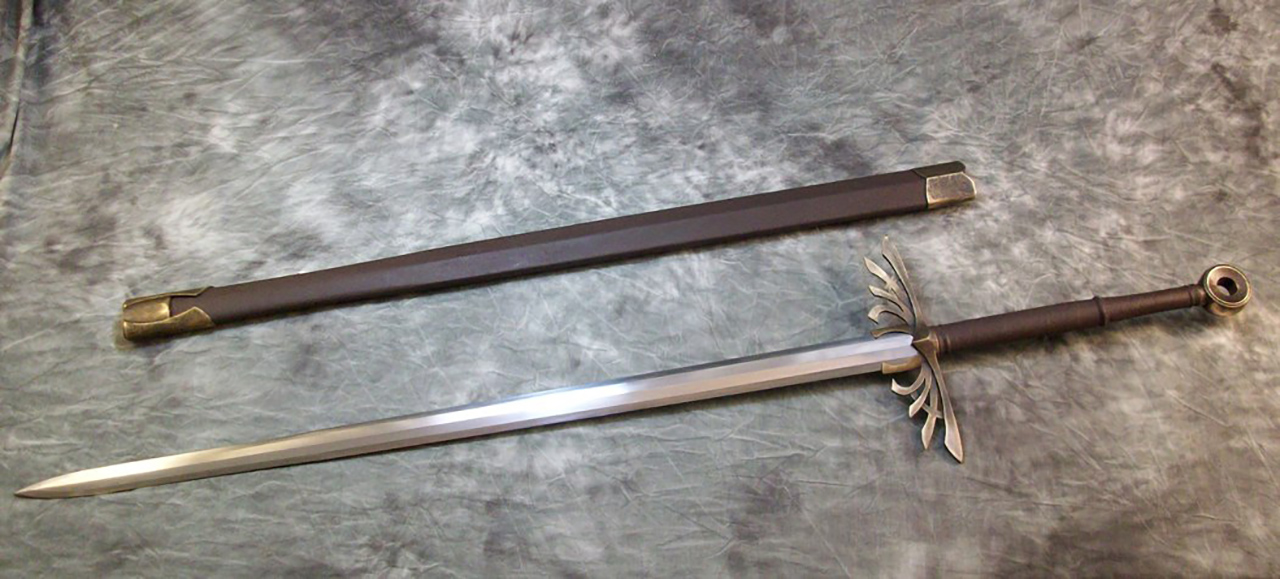 The blade is both strong, with an Octagonal cross section capable of withstanding a surprising amount of punishment, and the solid bronze fittings are also sturdy and perfectly fitted to create a work of sword art that is as beautiful as it is deadly..
Naturally, there is only 1 available and rather than charge a premium for it, we are selling it almost at cost price..!
So if you are in the high end custom sword market and interested in something both original, beautiful and that is a part of SBG history – you really do need to take a close look at this one..
Click here for more information