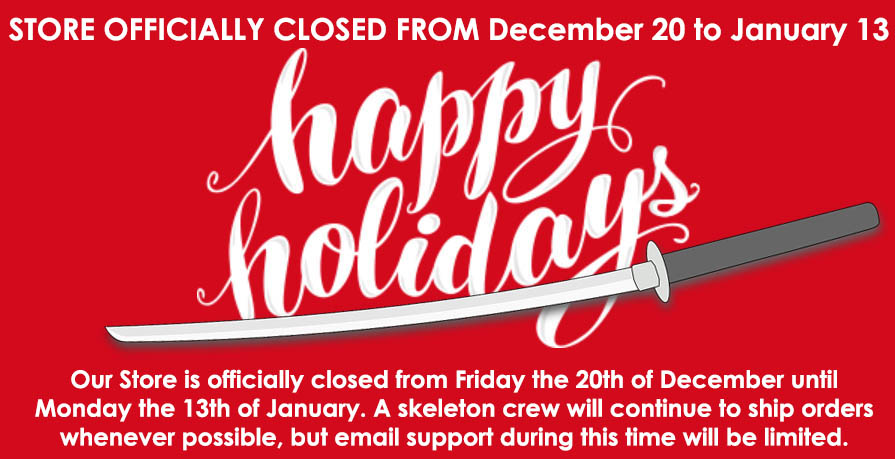 While there may be some last minute frantic sales here and there elsewhere, anyone who has read our official guide to buying swords at Christmas time will know that if you want a smooth Christmas sword buying experience, you need to get in early.
Many of our customers purchased during November, and right now we are winding down for the holidays as I will be taking time off to concentrate on spending uninterrupted time with my family – something I rarely do as the time demands SBG put on me are intensive to say the least..
No more products are planned to be launched this year, and as you can see from the holiday schedule above – we are about to close down in a few days time. However, during the holiday period there WILL be a skeleton crew manning the store to process and ship orders whenever possible – but please be aware that delays are to be expected (as many of the shipping services and warehouses we use are also on holidays during this period) and email support will be very limited.
Thanks for your understanding and Happy Holidays!