Our fellow sword brothers and sisters around the world have had a very hard time the last couple of years – at it's worse, we closed down every single Non North American shipment earlier this year. But the time has come to re-evaluate the situation.
At the end of the day, there are a handful of countries that still allow USPS (United States Postal Service) shipments – so we have added in most of the countries that we could ship to before.
But more than just this, we are also in the process of updating the page on Forwarding Services, as we have found a few that seem 'weapon' friendly, or at least tolerant.. But we need more information, more feedback from International buyers who purchased within the last 3 months or so on the SBG Forums and Facebook.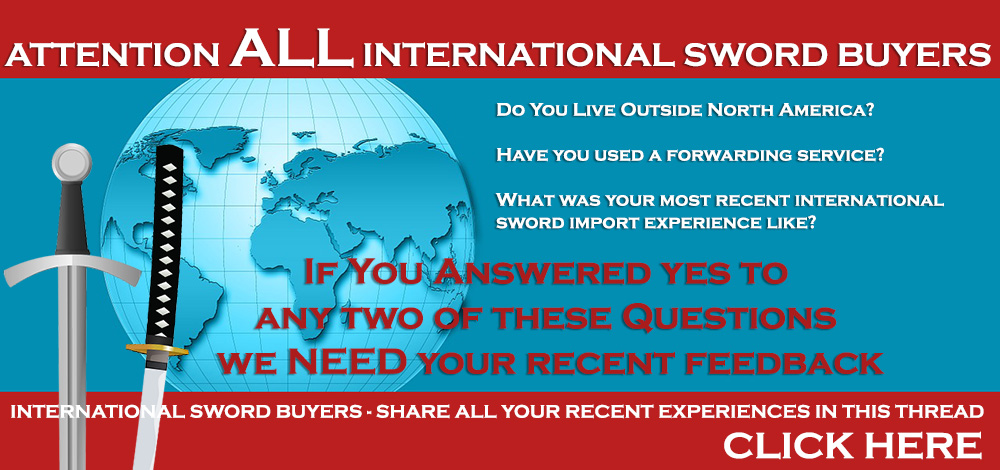 So please, help us to help you guys and let us know your country, what the item was and how it all went..
Will a solution be found? Well, the time has come to try our hardest.. So please share this information with every Non North American sword collecting friend so they can weigh in and we can, it is hoped, get the clearest picture of where we are up to now and where things are headed..
Thanks all,