To coincide with the Black Friday/Cyber Monday Sale our friends at Ryujin have released not one, but two new very cool Tactical swords made from monotempered 1060 carbon steel blades.
The first is the Tactical Broadsword – a responsive, well balanced double edged sword with paracord wrapped handle and embedded risers for an ergonomic and comfortable grip.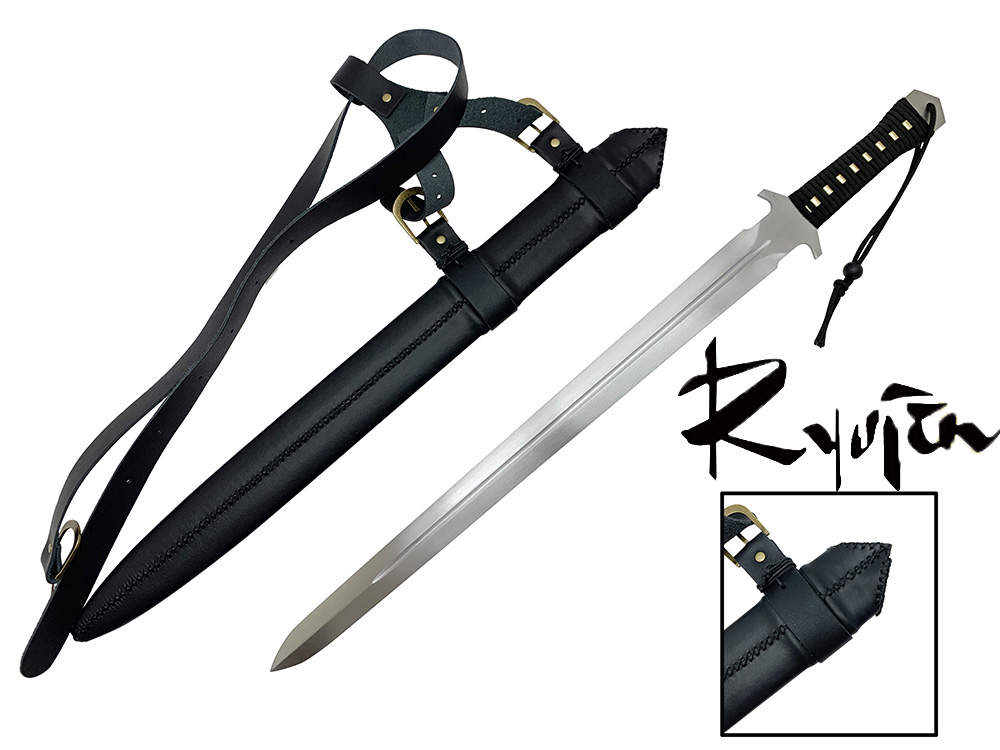 The second sword is the Wasp Waisted Gladius, with an attractive leaf blade sprouting from Japanese inspired fittings, complete with a brown rayon itomaki wrapped over black synthetic rayskin and menuki.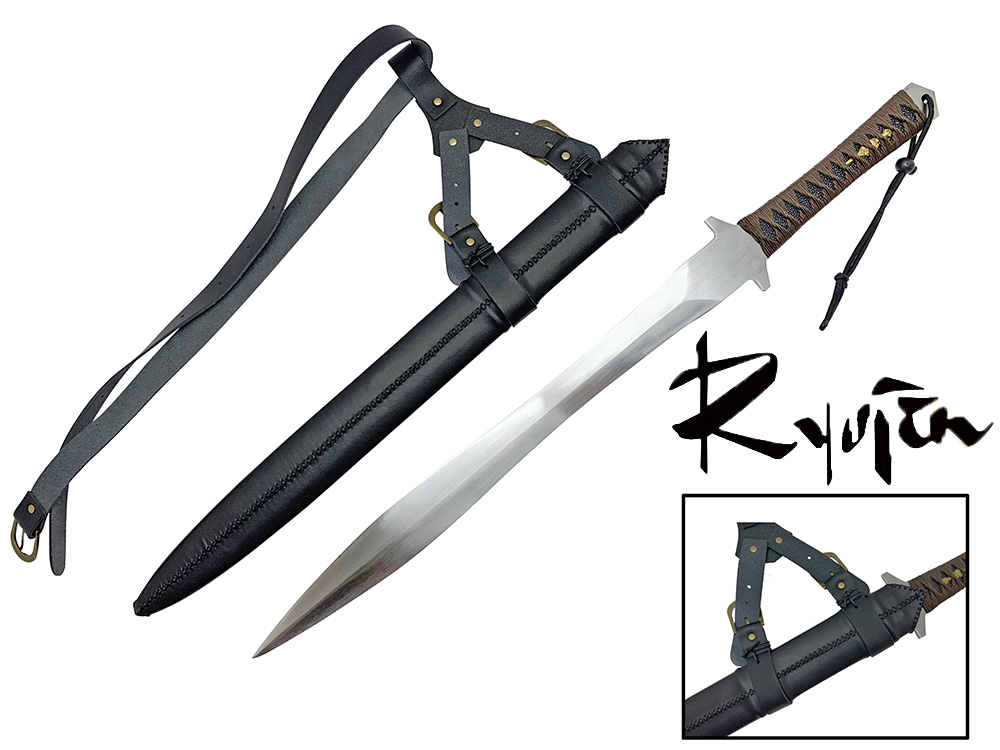 Both these swords are the complete package, including a paracord lanyard and wood core, leather wrapped scabbard with wearable belt and suspension system as a free bonus. And the best part, the price on BOTH of these blades is just $149.99 as part of the Black Friday Special Introductory offer.
So if you are looking for a gift that you can be assured your intended recipient does not have without breaking the bank, or just want to snap up on of these beauties before they sell out, they are most definitely worth a serious look: