In addition to the extended special offer on the solid entry level Dragon King Hana Katana and the Kingston Arms Type XIV Arming Sword, a second related sword from each of these highly respected brands has just entered the HOT SPECIALS section of the SBG Sword Store.
It has taken the master distributor of both of these brands (Cas Iberia) a better part of 2 years to reach the point where they finally enough stock available that they could offer us a discount as they always used to do. So naturally as we always used to do, we are passing those savings on to you!
Dragon King Special #2
A big step up from the entry level Hana Katana on extended sale, the Dragon King Kohaku Katana is a solid mid range and quite elegant cutting sword.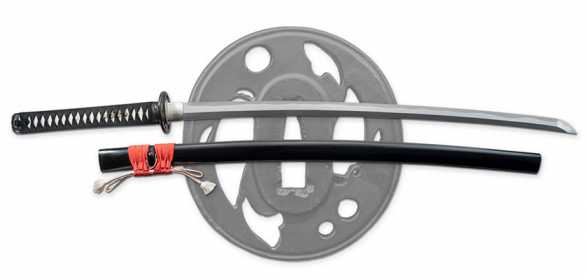 The silver habaki and menuki fittings, steel tsuba, fuchigashira tight ito wrap and buffolo horn saya tick every box when it comes to buying a decent quality tameshigiri ready Katana.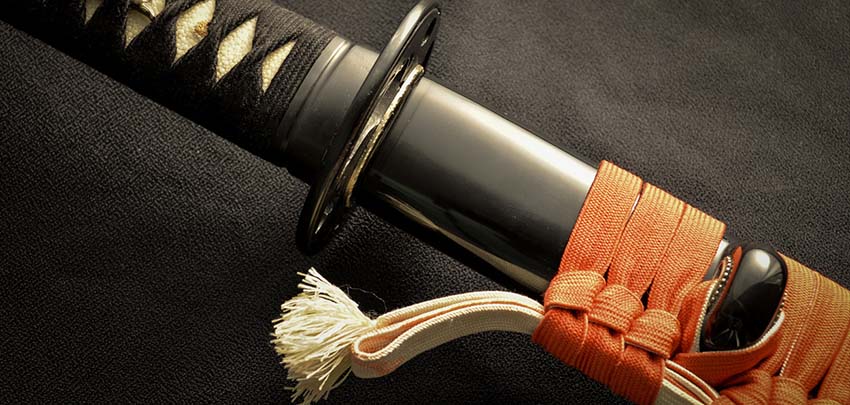 But the blade is what takes it to another level – beatifully tempered T10 tool steel, polished until the natural hamon really POPS.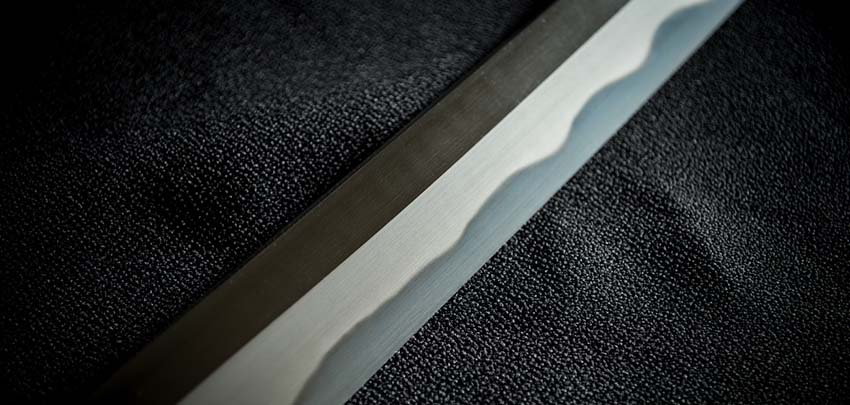 Just look at that kissaki with geometric yokote..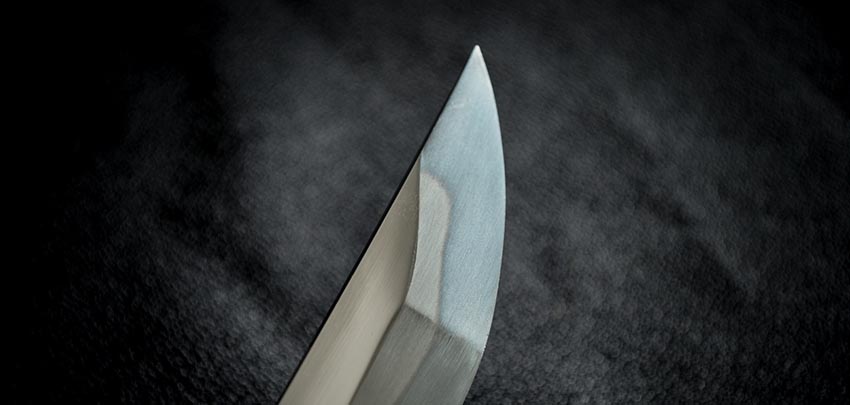 The MSRP on this beauty is nearly $1000 ($949) – and we usually sell it for the lowest price we can muster for what we think is a very reaonable $629.99.
But with this special, while stocks last, you can grab it (not by the blade obviously – pardon my pun) for just…
..wait for it..
$499.99!!
Not a misprint, and this means they will probably sell out very fast – so get in on this while you can.
Now, for lovers of medieval swords:
Kingston Arms Special #2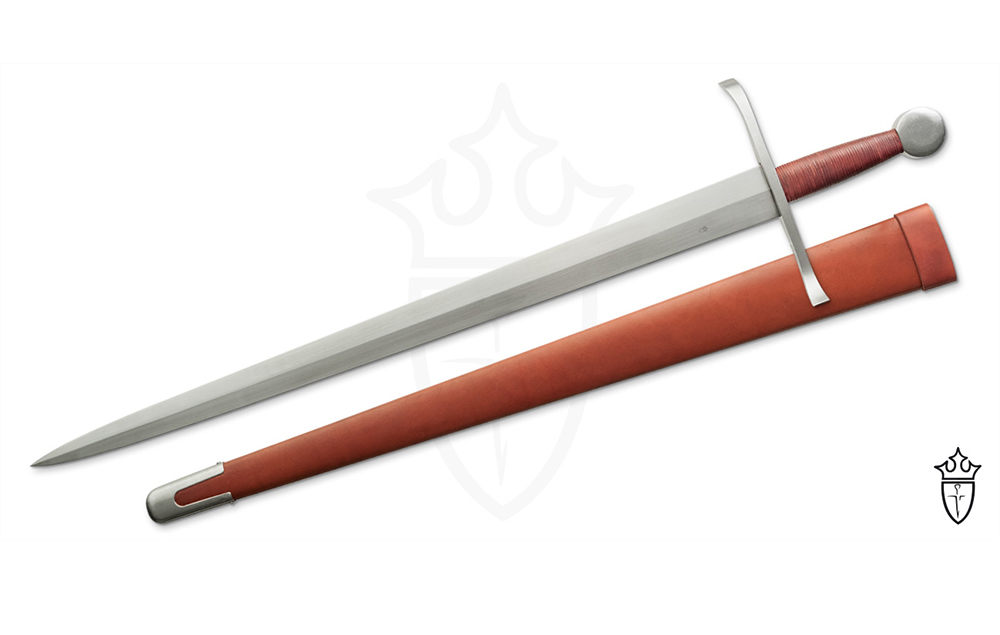 Designed by Angus Trim and produced in the Dailan forge of Sword Artisan Frenchie Jin, the Type XVIII it is an attractive, fully functional and cutting performance optimized replica of a 15th century Knightly sword. Weighing in at 2lbs 2oz, it is very fast, accurate and agile.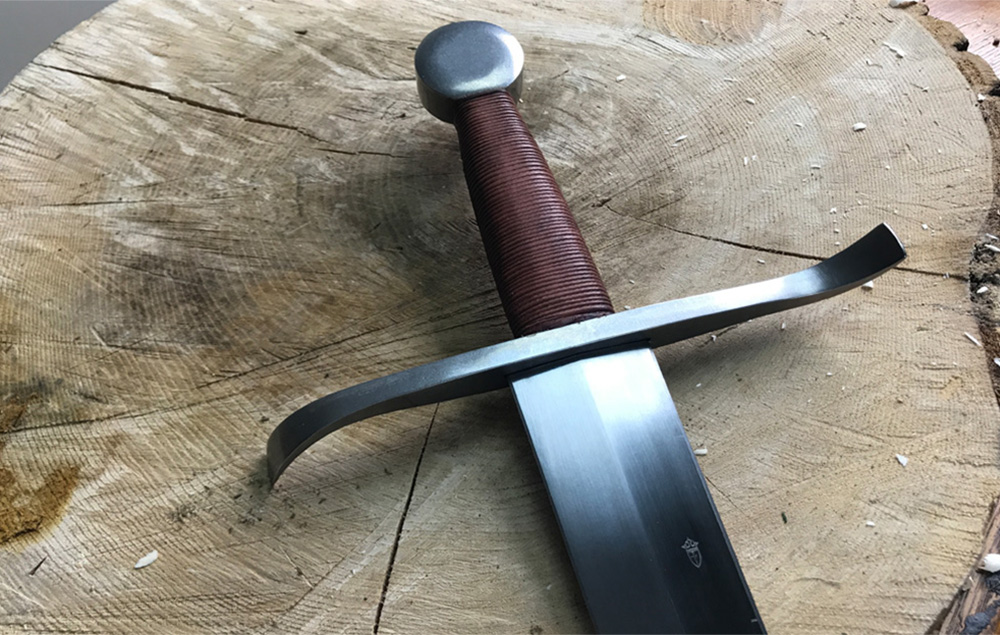 Complimented with a solid, but basic scabbard and attractive fittings including a steel 'S' guard and wood core, textured leather grip – it is a pleasure to wield, ergonomic and comfortable in the hand.
With a recommended retail price of $499 it is a solid mid range blade. But with this special, we slash our usual everyday low price of $349.99 down to just $279.99 making it an absolute steal..!
A quick note
While specials like these are awesome value for everyone who doesn't have one of these swords, unfortunately it's not really possible to do any partial refunds if you recently purchased one of these particular models at the full price.. However, if you did buy one recently (within the last few weeks or so to be fair) and want to get a SECOND one, please contact us for an additional discount!
For everyone else, enjoy – more news and a few additional specials coming in another post soon!