Fathers day is this Sunday the 21st of June, and believe you me, it will be upon us sooner than you can say 'where the heck did that week go?'.
Behind the scenes, we are preparing a real bonanza of fathers day gifts for blade lovers of all types – and we sure have some REAL surprises coming up that are guaranteed to delight even the most jaded blade and sword enthusiast..
But to kick things off, we have a time sensitive offer that may not make it in time for the newsletter – as the special offer coming from the distributor ends this Thursday the 18th of June, and is just too cool to let it pass by without giving you guys a chance to grab the discount we are passing on from the master distributor.

So what is this mystery blade?
It's name is 'Whisper' by Kizylar Supreme, designed Jason Breeden, Made in Russia – and is a fusion blade of East and West, a Russian take on the Japanese Tanto, the perfect blend of tradition and pragmatism.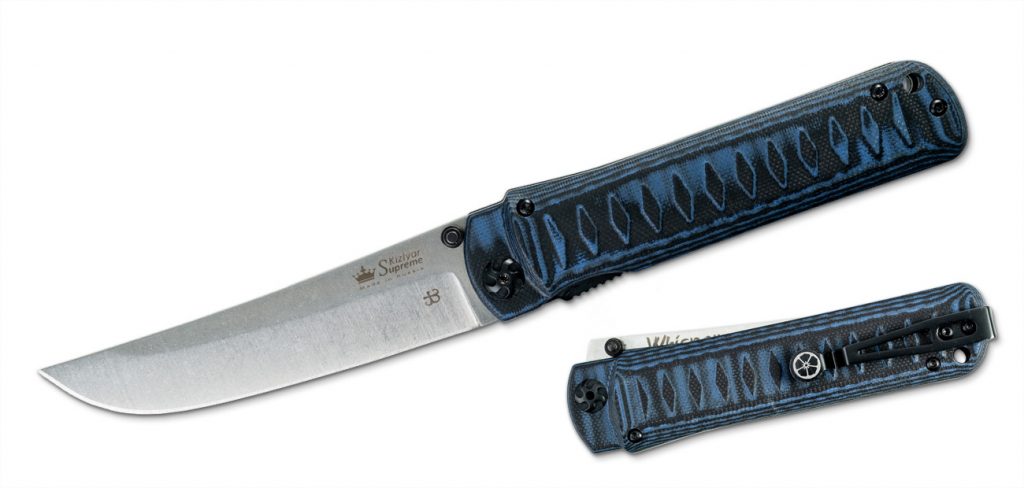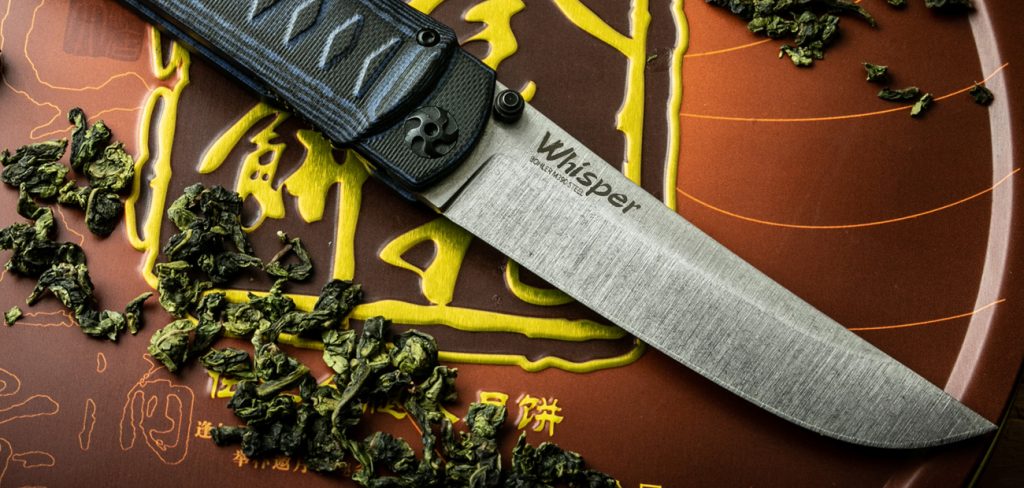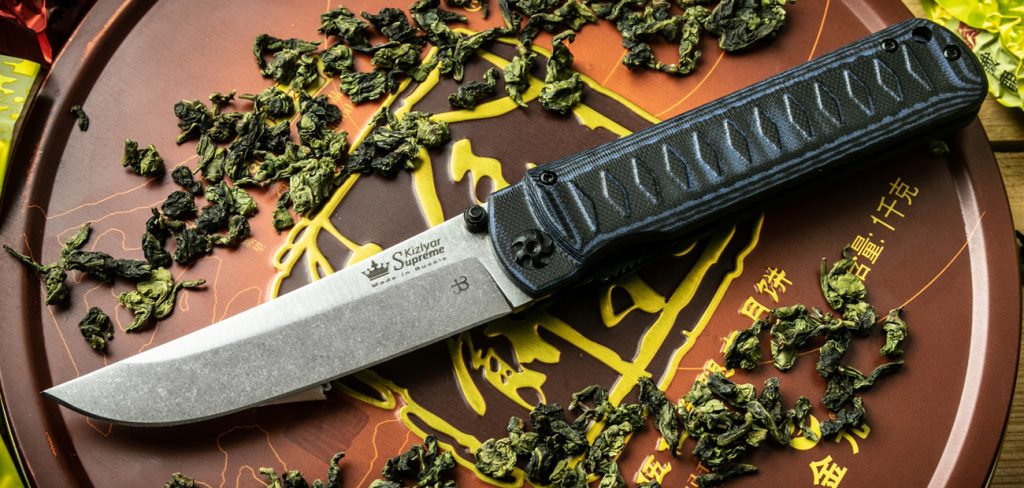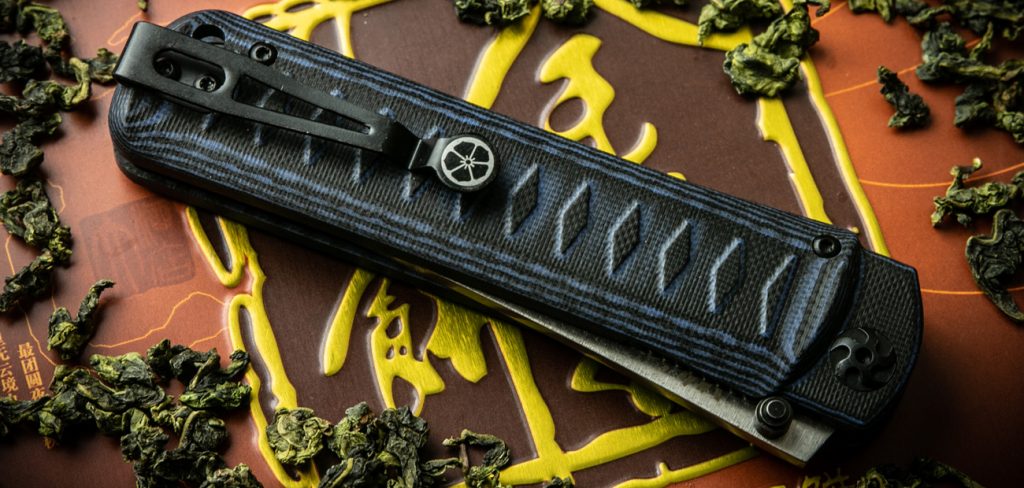 We hate to use the word 'super steel' but if you are familiar with Bohler M390 steel you will know it is about as close as it can get for a knife. Evey aspect of this blade uses the best modern technology has to offer: blue/black layered 3d milled G10 scales and until the 18th, you can get it for just $147.99.
In the meantime, the closeout sale on Kizylar Supreme is still ongoing – with a collection of amazing quality Russian made knives on closeout from just $61 to $75 tops!
Stay tuned for more blades coming this week – but this is one of the nicest, so don't wait too long and let it pass you by. There are less than 3 days left on this special, and stocks are limited with no rainchecks possible.