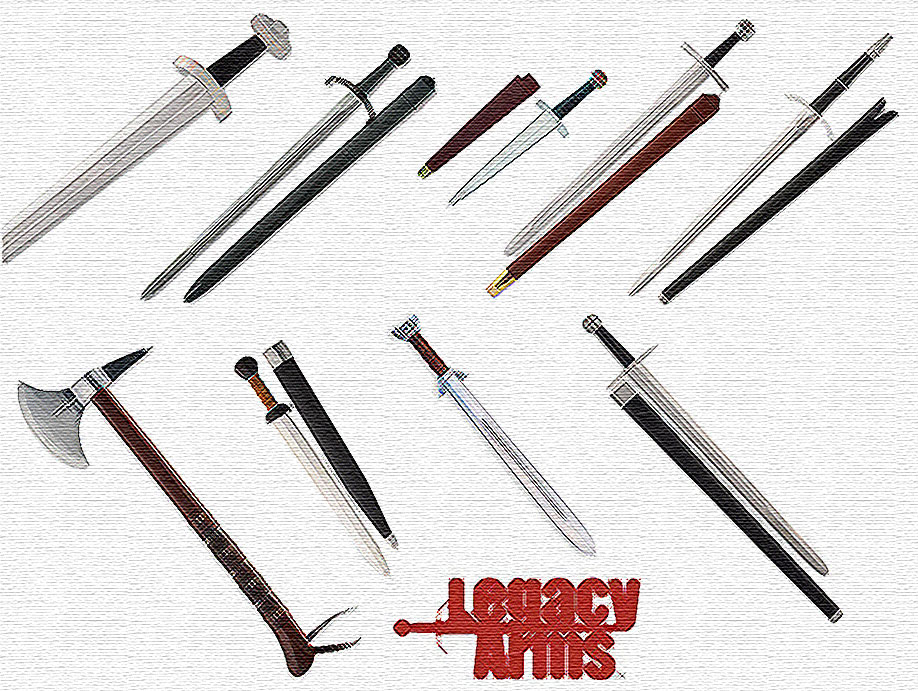 Back in the day Legacy Arms was known as Generation 2 – and it was Gen 2 and Windlass Steelcrafts who dominated the market for affordable, fully functional replicas of medieval and European historical swords and weaponry.
I loved them – they were solid, dependable and hand hammered they were at least as resilient as the historical originals, if not more so.
The problem has been production schedules. The family forge where they are made in the Philippines is tiny, nothing even remotely close to Hanwei's mega factory in Dailan or the big three forges in Longquan. So it takes them literally an age to make, forced to shut down for most of the rainy season – and you just never know when or if they will show up again..
Well, the good news is – they have. The bad news, we have no idea how long they will be in stock – especially the rarer and more popular models.