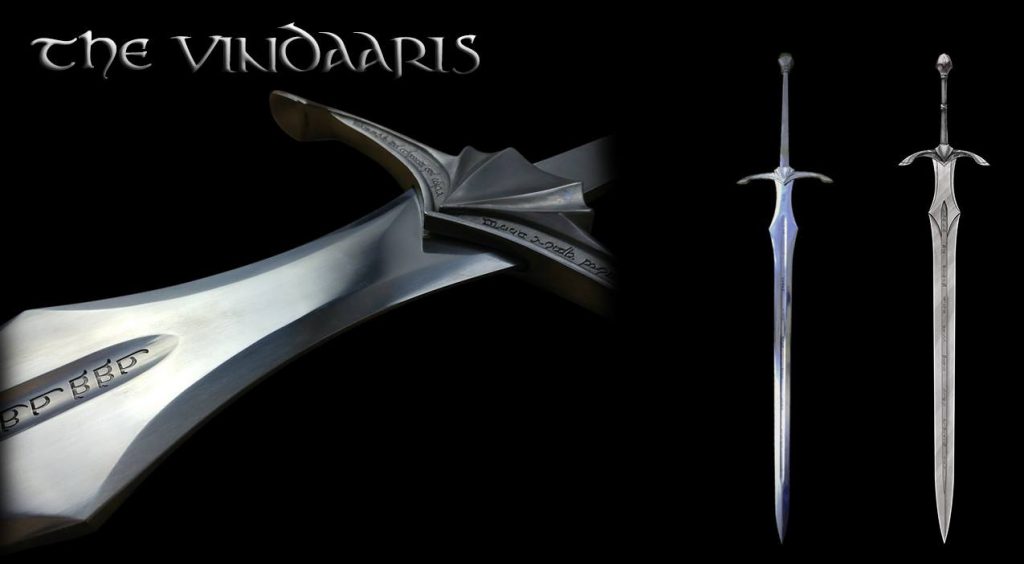 Based on Norse myths of the 'light elves' and the light elves in the works of J.R.R. Tolkein, the Vindaaris is a stunning fully functional fantasy sword designed by Terry Maranda who has been working closely with Darksword Armory for the last 10 years as a weapon designer, and according to his website, is one of his favorite creations to date.
Available in two versions, one a limited edition run of only 50 pcs, while large and heavy, it is balanced exactly at the Ricasso – allowing surprisingly good handling while delivering almost unstoppable blows. Below are the two versions available.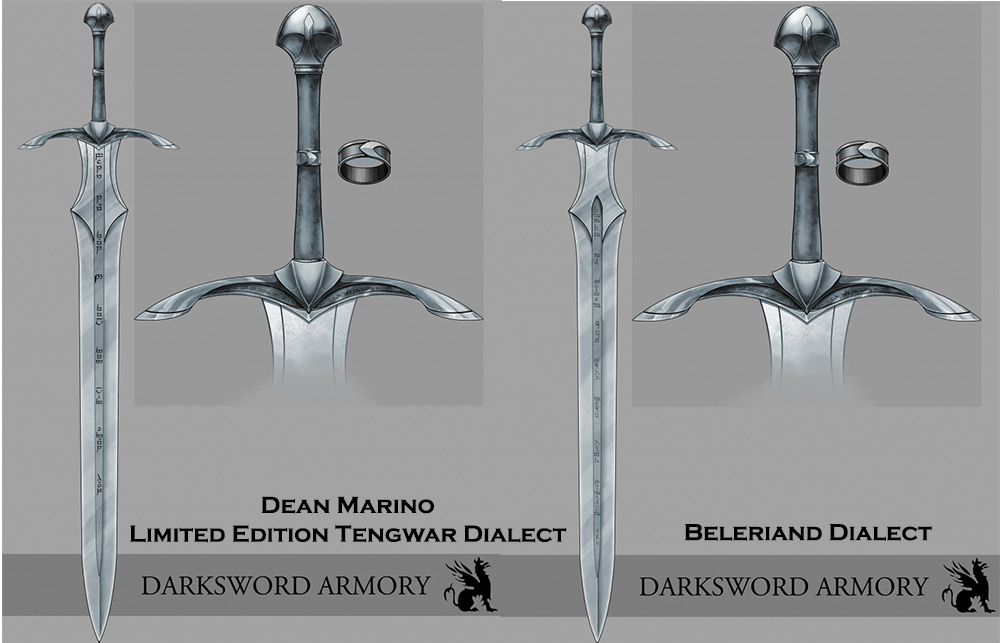 The differences between the two are subtle, with the script and fuller of the Dean Marino limited edition version running the full length of the blade.
Includes a stunning and very suitable scabbard embossed with the Elvish script and overall, is a design that any lover of fantasy swords will find very hard to resist.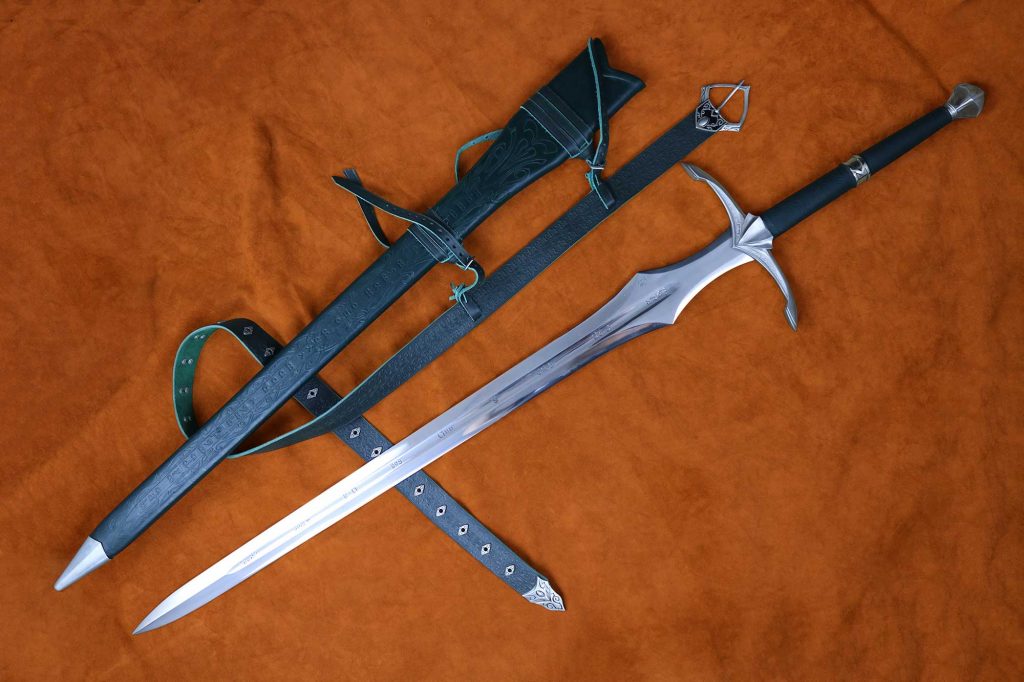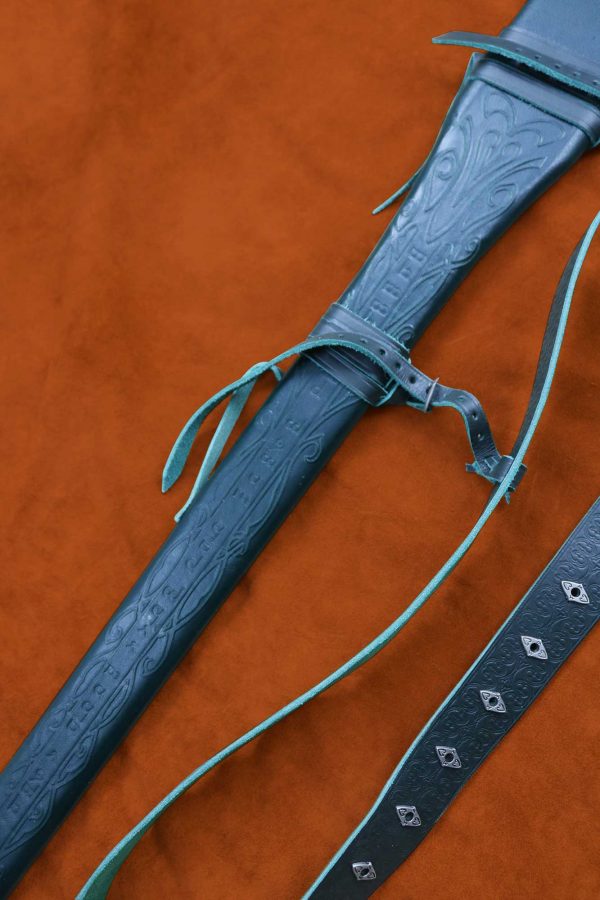 A few more pics, first one showing the blade without the wood core handle so you can see the thickness of the tang.
As usual, we offer the very best deal on these blades – with FREE sharpening (usually an additional $30) and FREE shipping (quite often considerably MORE than $30) plus it comes with our standard satisfaction or your money back guarantee.
Only a limited number have been made, so get in quick if you want to add one to your collection.