While it might be an unlucky day for some, for those of you who are into somewhat more 'sinister' swords you just hit the jackpot.
From now until midnight Sunday the 15th we have selected 5 of our most 'Halloweeny, Friday the thirteenthy' themed swords to be heavily discounted this Sunday the 15th (midnight EST).
First off, 10% off EVERY sword in the Apocalypse ready A.P.O.C. series of 9260 Spring Steel blades designed by the Legendary Gus Trim.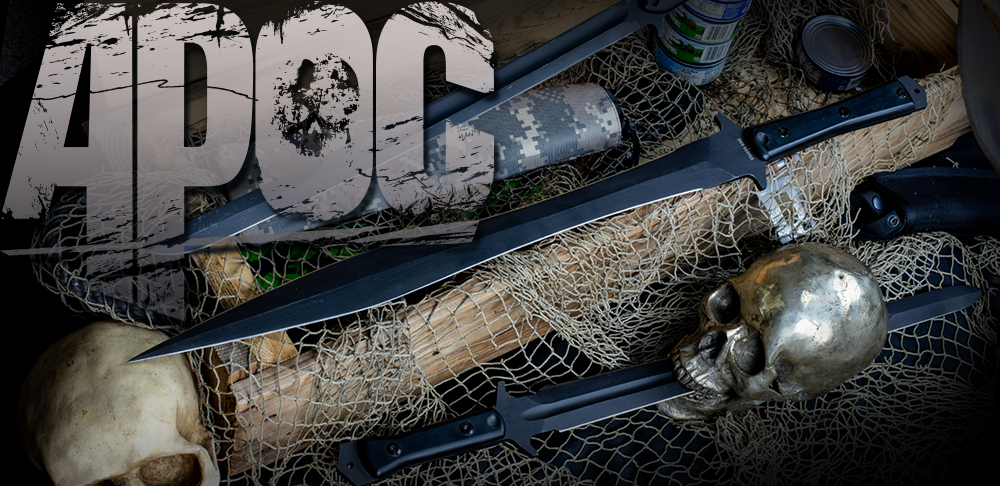 Already priced well under $200, from now until Sunday you can save an extra 10% off our already low prices. And remember, save even more with $15 flat rate shipping for 1-2 swords and FREE SHIPPING for 3 or more, why not collect the whole set?
And then, the most wicked looking Katana ever – the 'Shi' Katana by Dragon King.. With skull themed silver and black fittings as a theme, it sports a stunning T10 tool steel blade and is no mere ornament.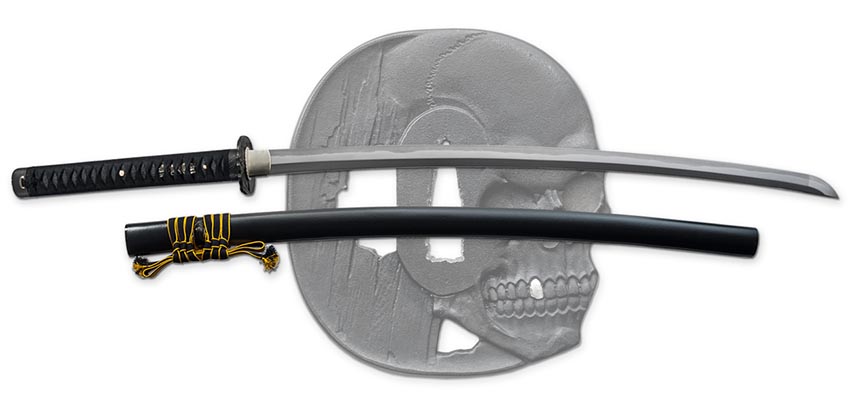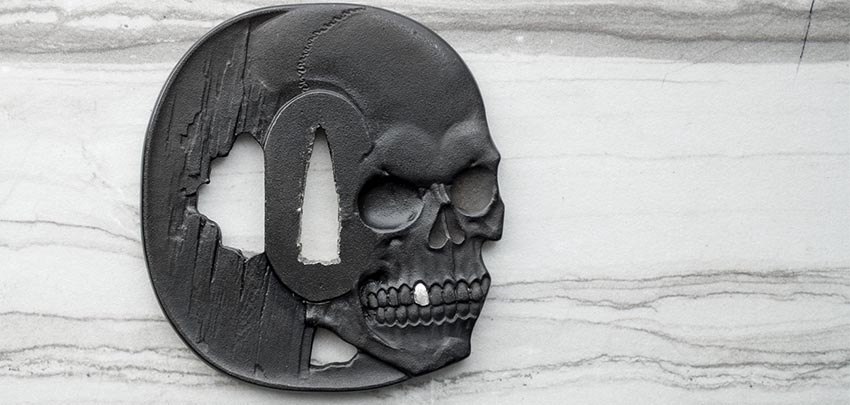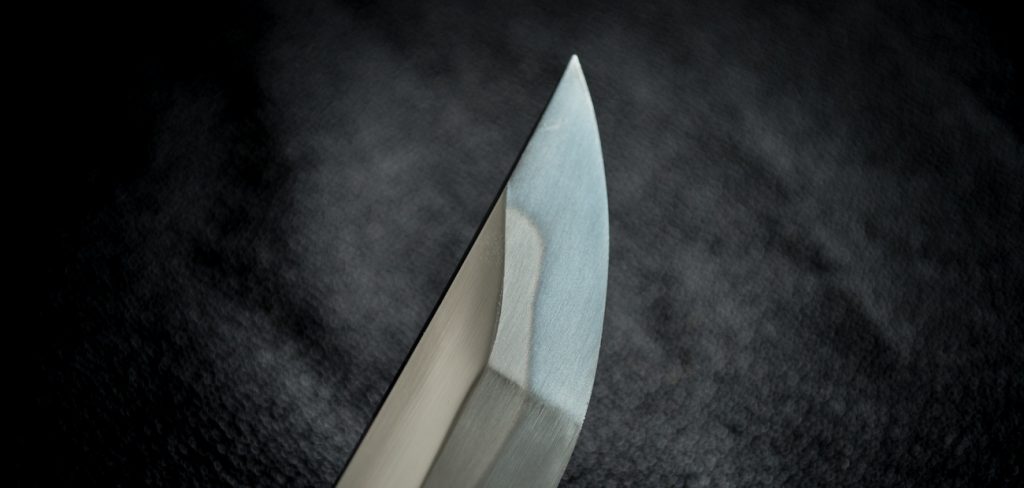 Normal MSRP on this one is just a few $ shy of 1K, but you can get it for just $499.99 until midnight this Sunday..