The 8th release of the Doomsday Series swords designed by Jason Woodard and made by Chris Palmer in the USA is here. Introducing: the Sumerian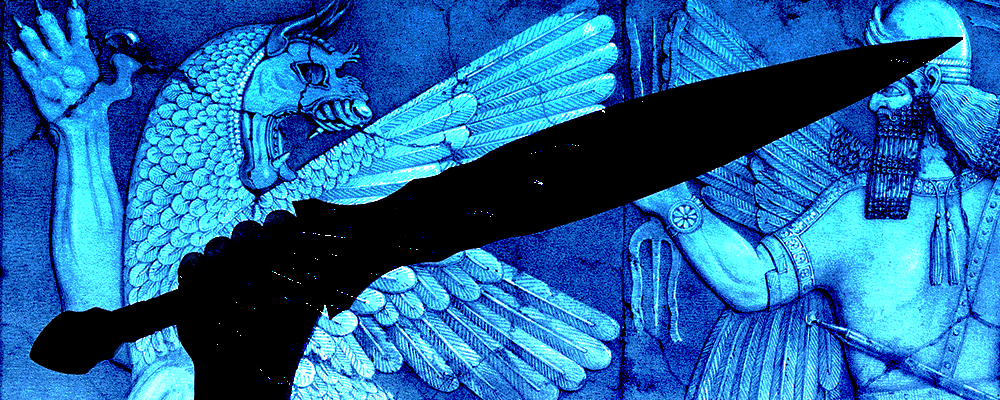 Based on ancient Mesopotamian mythology, Jason designed a very attractive leaf shaped shortsword as a fitting tribute:

An order was placed for the laser cut, certified 1095 carbon steel sword blank that would serve as the template for this piece:

From there, Chris shapes the handle and drills several holes that will be pegged and epoxied in place and grinds the rough edge of the blade to shape:

The blade is heated to approximately 1500 degrees, until it becomes non magnetic and then quenched in brine (salt water). The 2nd step is Heat Tempering, which consists of heating the steel to 500 degrees for 2 hours, and letting it air cool.

The tempered and heat treated blade is then fused to the Walnut wood handle with a series of 11 pins and epoxied firmly in place:

The end result?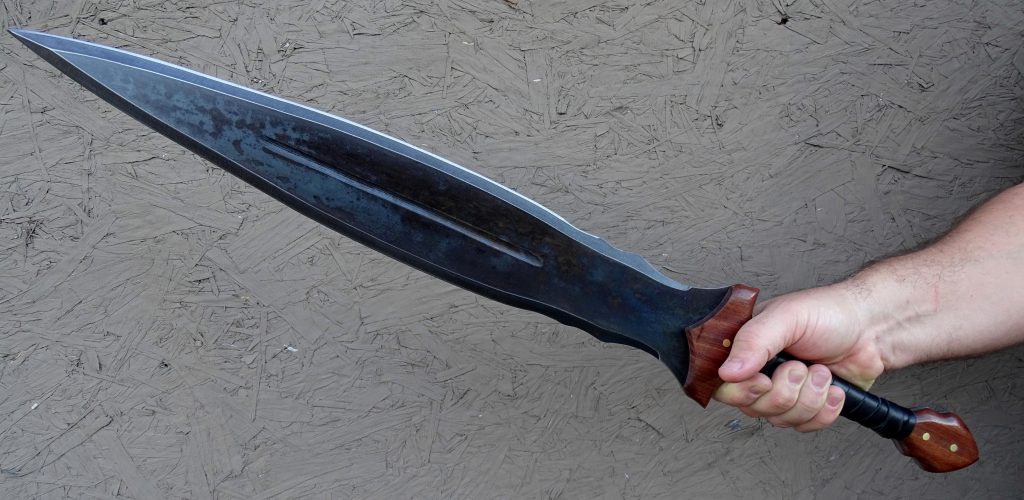 And the best part, it's just $269.99