From a sword sellers perspective, it is getting AWFULLY close to Christmas. As per our Official SBG Christmas Sword Buyers Guide – the earlier you get your Christmas orders in the better:
Because the sheer amount of packages going everywhichway tends to result in much rougher handling than usual, and the chances of parcels getting lost or stolen skyrockets.
If there's a problem, it will be almost impossible to correct before its time to present the gift.
But this one comes from the Ryujin warehouse – and they are poised and ready for super fast shipping (so much so that if you change your mind and try to cancel, more often than not your order is already packed and out the door on its way to you..)
Anyway, you can (and should) read all that over on the main site here – in the meantime, here it is – one of the last new swords for 2019 – the Ryujin 65MN Spring Steel 'TakWak' Machete Sword.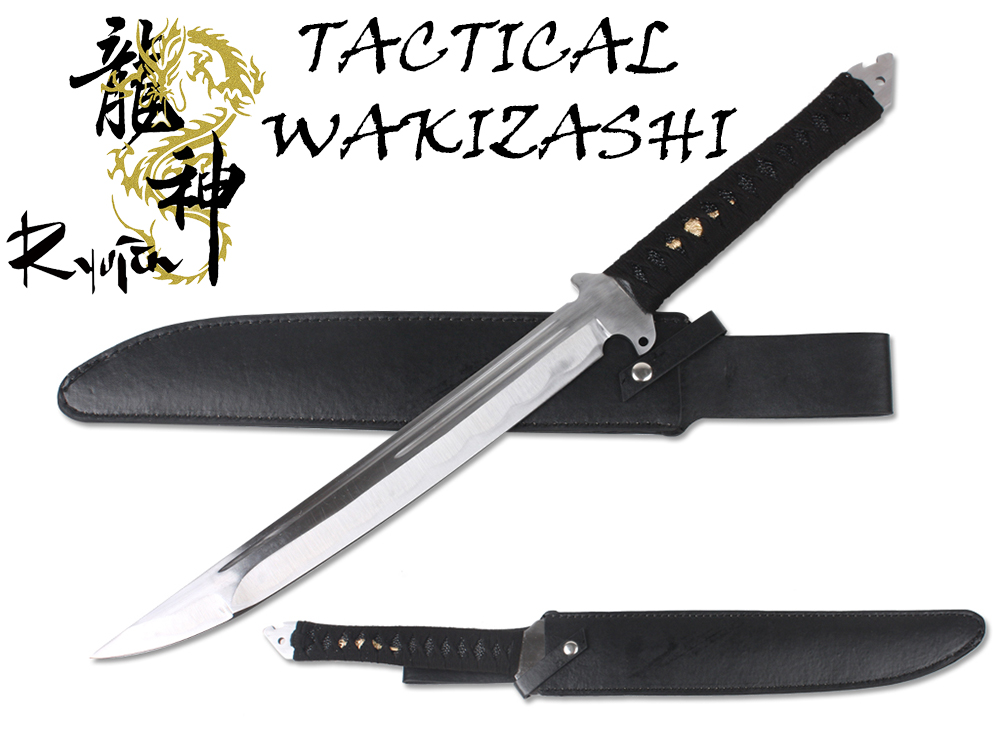 Unlike most other blades in this price range and style that are made from stainless steel, this bad boy is made from oil tempered and hardened 65MN Spring steel and combines modern tactical style blades with ancient tradition with it's unique handle – a full wrap of synthetic black rayskin bound under black rayon ito wrap (and even brass menuki!).
It's an excellent little modern styled sword – but even better, the special introductory price of just $59.99!

Here's a few additional high resolution pics of the blade and fittings.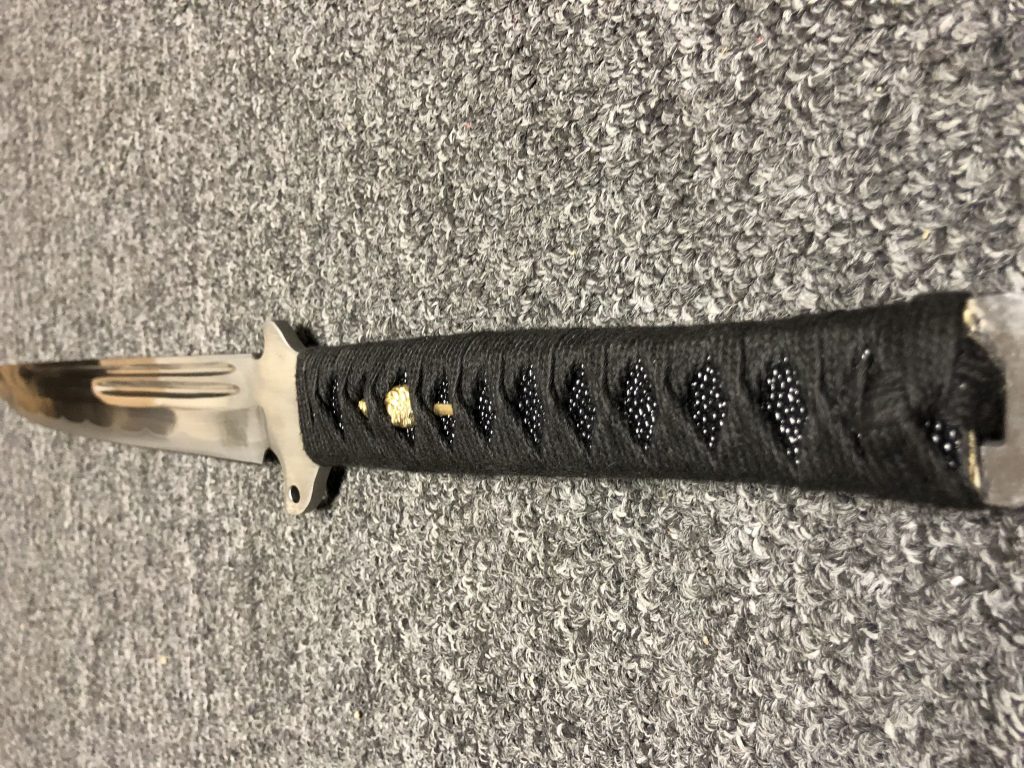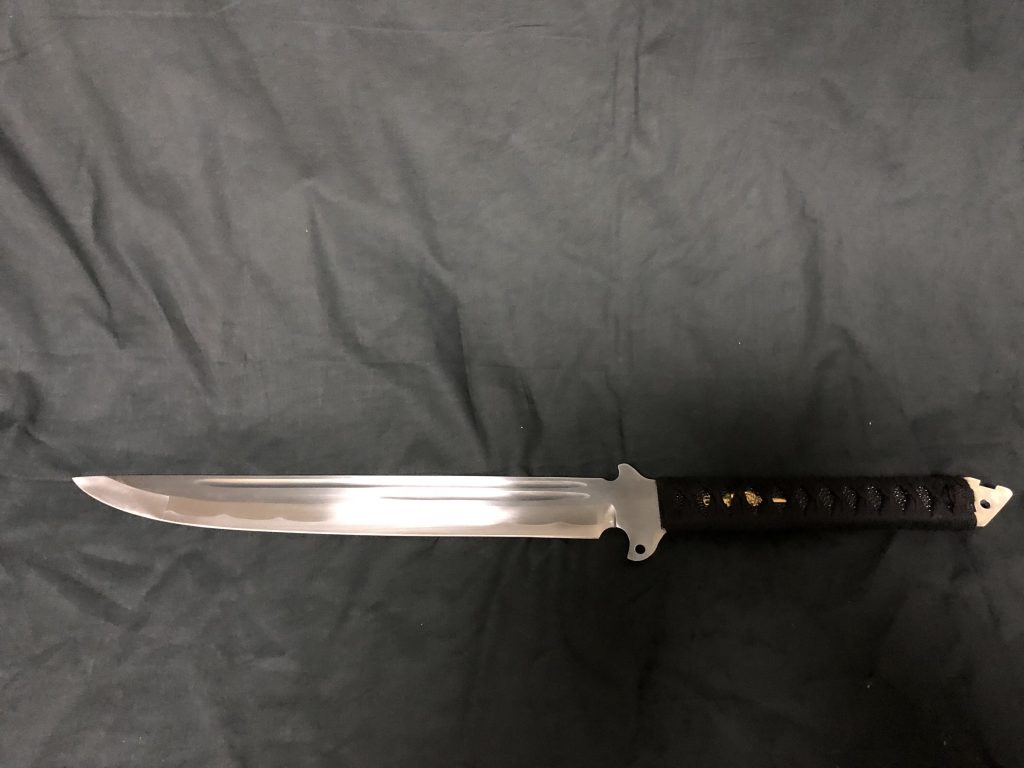 Stock is limited and it's already proving itself to be a great selling sword, so if you want one, get in quick!