This one has taken quite some time to get to market – but it is finally here, and is an incredibly good value deal for lovers of traditional style Japanese swords..
The Forge Direct Wakizashi & Ko Katana is here!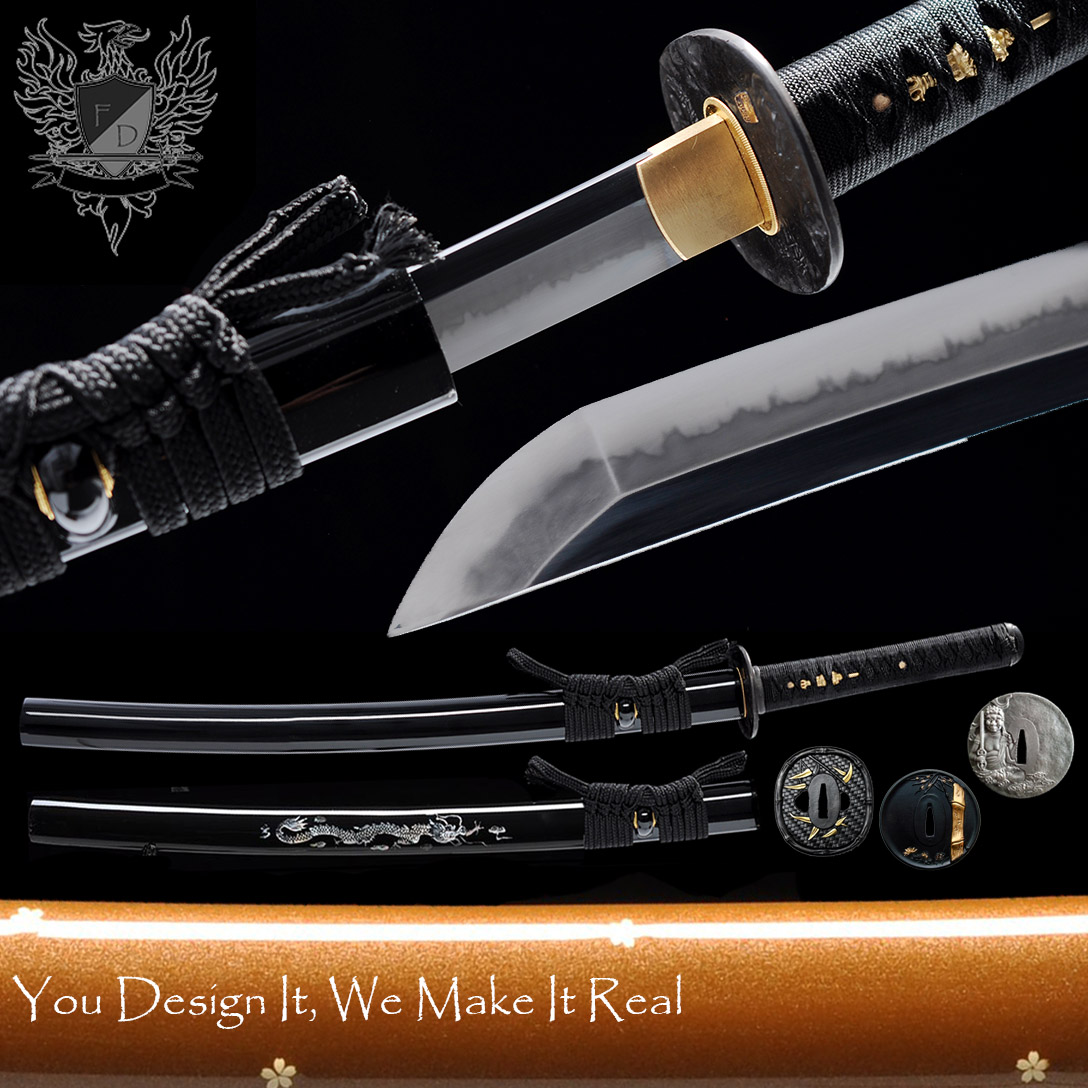 Made of stunning master forged T10 tool steel with one full day of hand polishing to bring out the stunning detail of the hamon (your choice of Choji Midare or Gunome) it is available for just $699.99 with free shipping.
Everything about this sword just screams high quality – while most of the money goes into forging and polishing the blade, it is complimented by the best fittings available – with a selection of iron or brass Koshirae, silk ito and sageo and premium saya with rattan, mother of pearl or gold leaf options..
Pair it with the Forge Direct Katana to create a Daisho or appreciate it on its own as a Ko Katana or Wakizashi – the choice is yours.