We are always very excited when we announce a new product line. As you all know, it is not something we take lightly – as every new alliance puts our hard earned reputation on the line.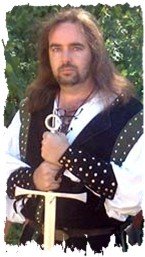 But with quality hand crafted swords made by my friends at Blade Culture International in the Philippines directed and made to the specifications of the brainchild of Kingdom of Arms, Clyde Hollis (pictured left), joining forces in this case was a no brainer..
Few members of the sword community have as much well deserved respect as Clyde. After all, Generation 2 swords – which he started way back in the late 1990s, were some of my first experiences with well built and affordable European styled historical weapons. And those swords were all made next door, not by the cream of the crop – BCI..
Now it's not a lot of swords available with this particular launch. Indeed, there are only 1 or 2 of each model, and with FREE SHIPPING in the USA (and reduced shipping costs internationally) if you see one you like you had better be quick
THE SWORDS
First one is going to go super fast because of the low price – and that is the beautifully made and more or less historically plausible fully functional replica of a Roman Pompeii Gladius.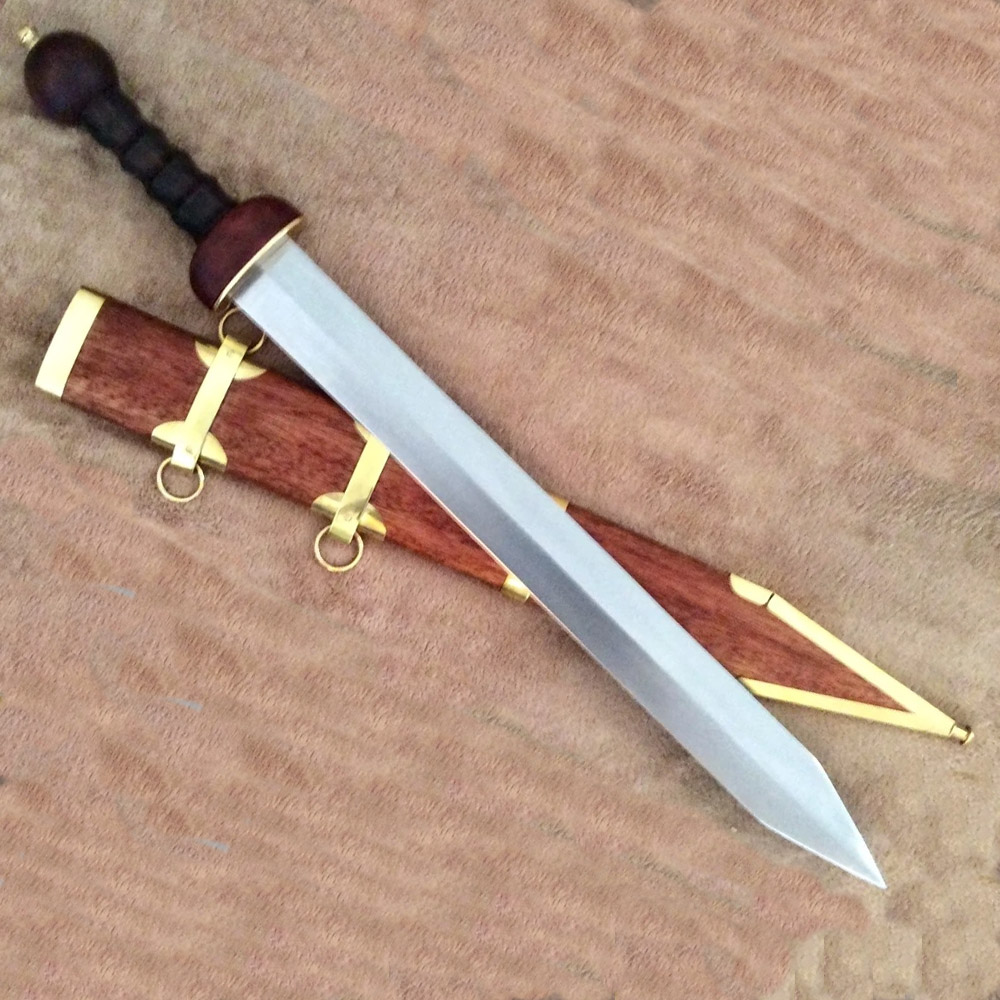 Normal price on this one is $569 – and that's not too steep for a hand forged 5160 spring steel blade with all wooden hand crafted fittings and scabbard – but the two that are available are just $386.
Next up, another Gladius – this one with a rather sexy wasp waist – the Kingdom of Arms Mainz Gladius.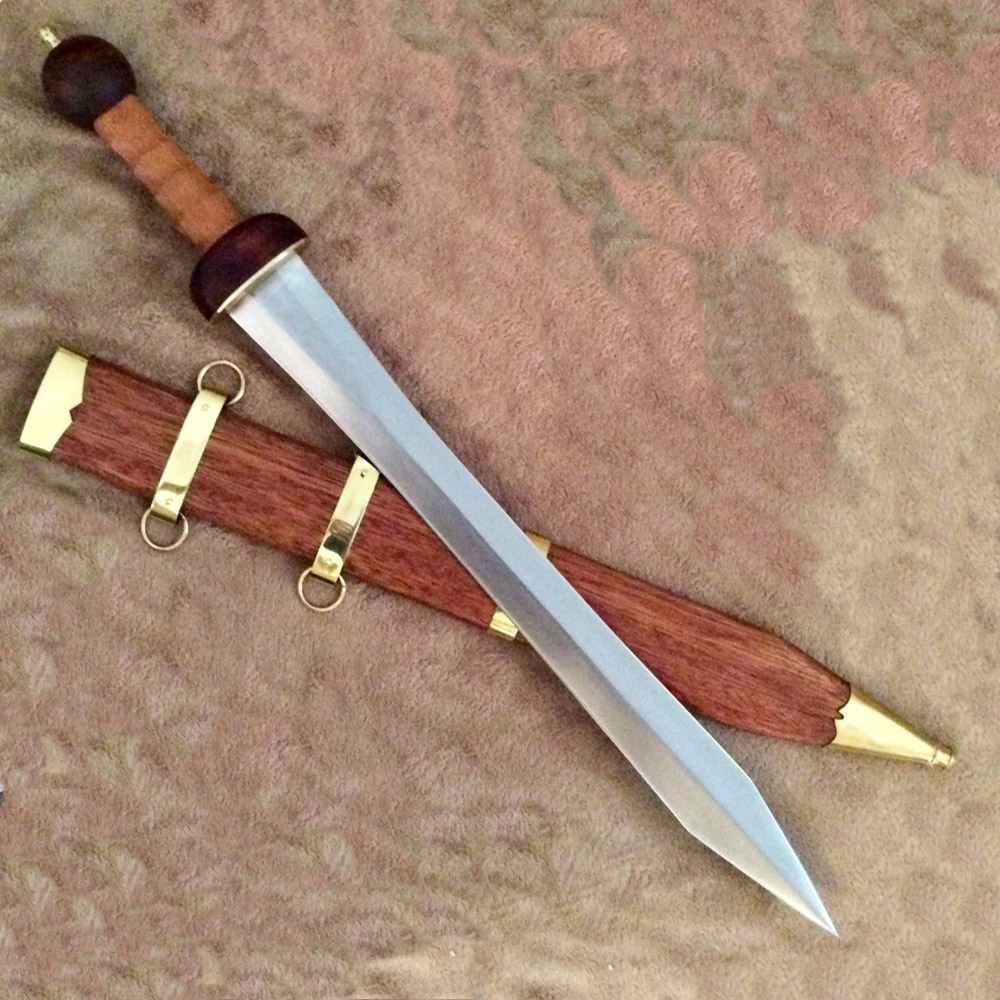 There is only ONE available, so some lucky person is in for a real treat with that..
And then finally, the archers sword – a short arming sword called the Crecy with a truly gorgeous looking and very well made custom fitted scabbard.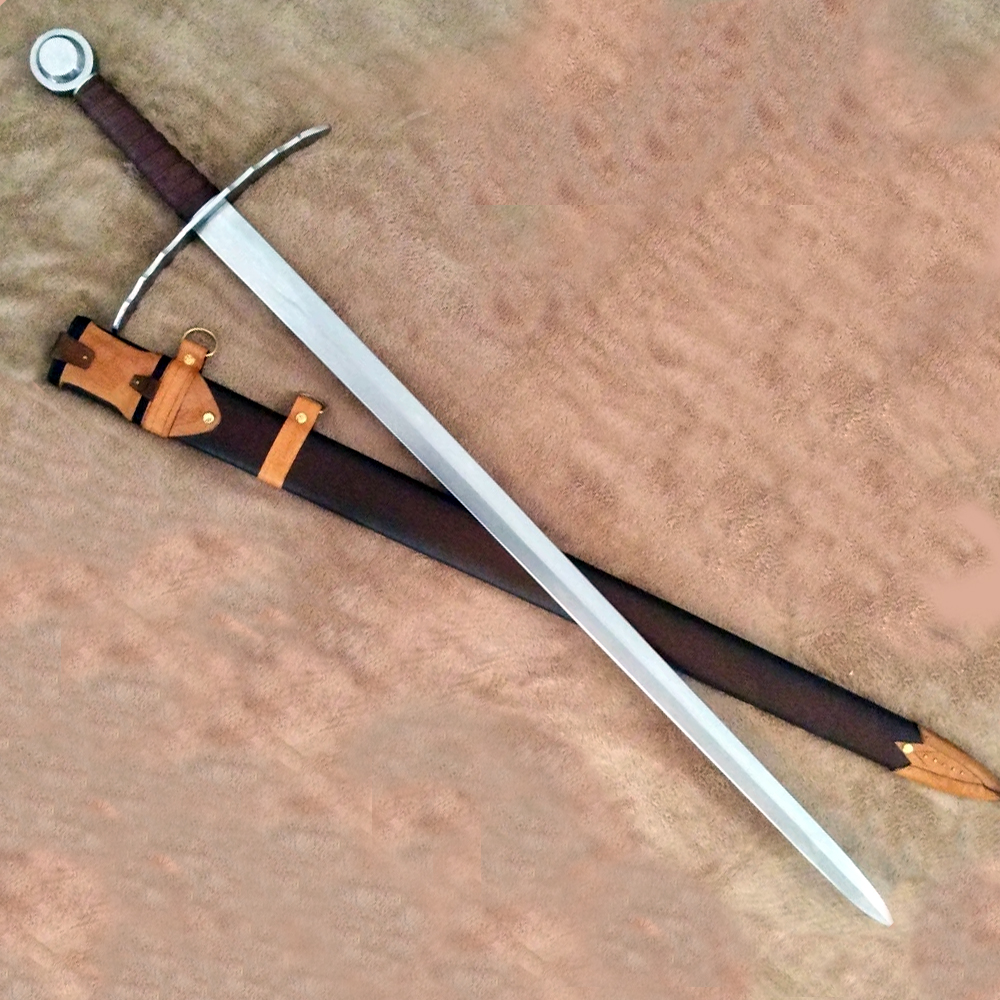 Great value at $580 for a complete package like this and only 2 available until more swords come in sometime around April-May.
But for a lucky few early-birds – well, here is your chance. Click the pics or check out everything in our store here: