As one mega-sale ends, another begins. Such is the necessary trend for the struggling sword industry, and this would have to be one of the best deals offered yet..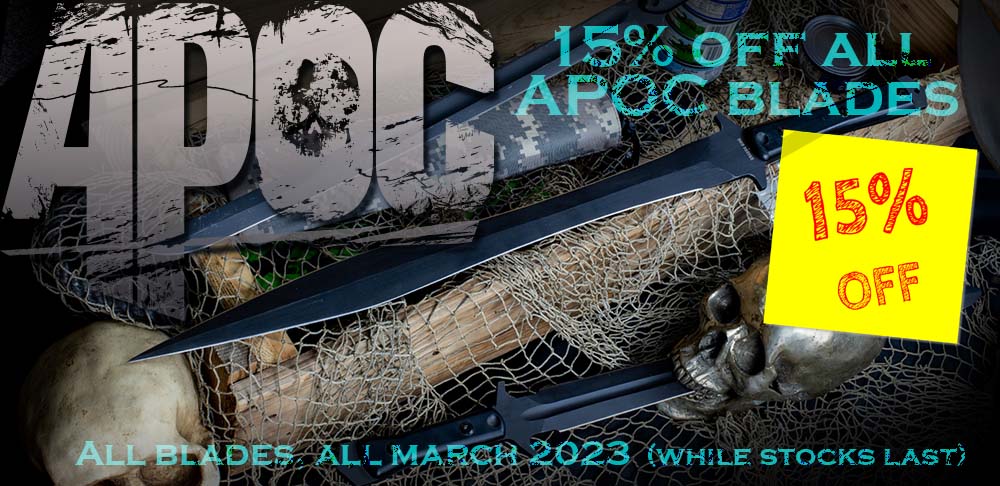 That's right, the extremely popular line 9260 spring steel blades from the APOC series are ALL on sale for the entire month of March. Designed to represent tremendous value for money from the start, we are marking down are already industry beating everyday low prices by 15% across the board – passing down the discounts received and squeezing our own margins to the bone to present this awesome blade buying bonanza.
Here's just a few of the great deals on offer:
Waning Moon Yataghan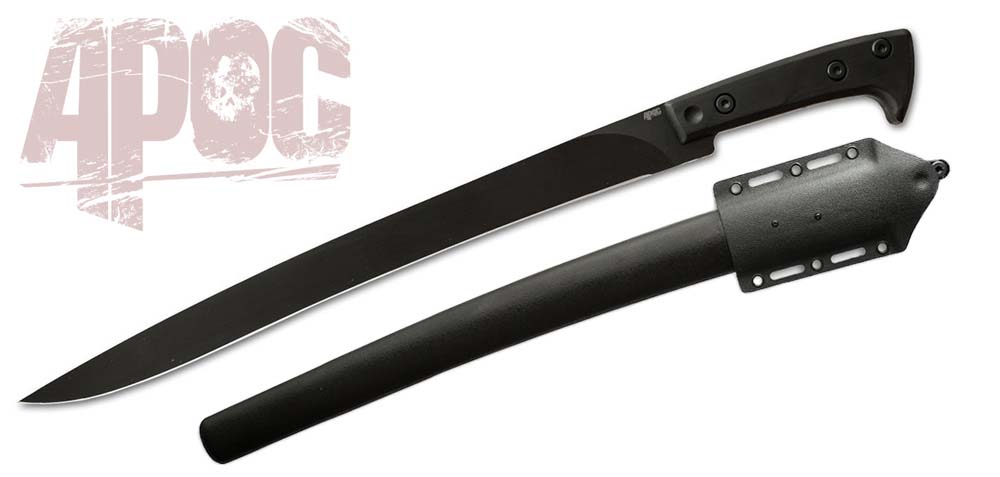 MSRP $175, WAS $139.95
Tac Brutus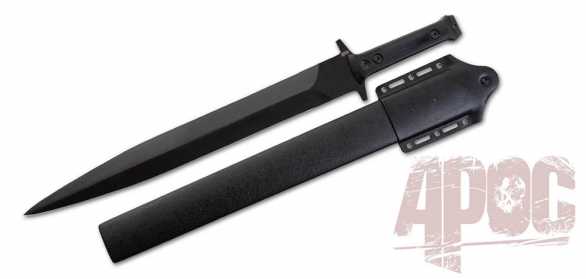 MSRP $175, WAS $139.95
Twin Butterfly Sword Set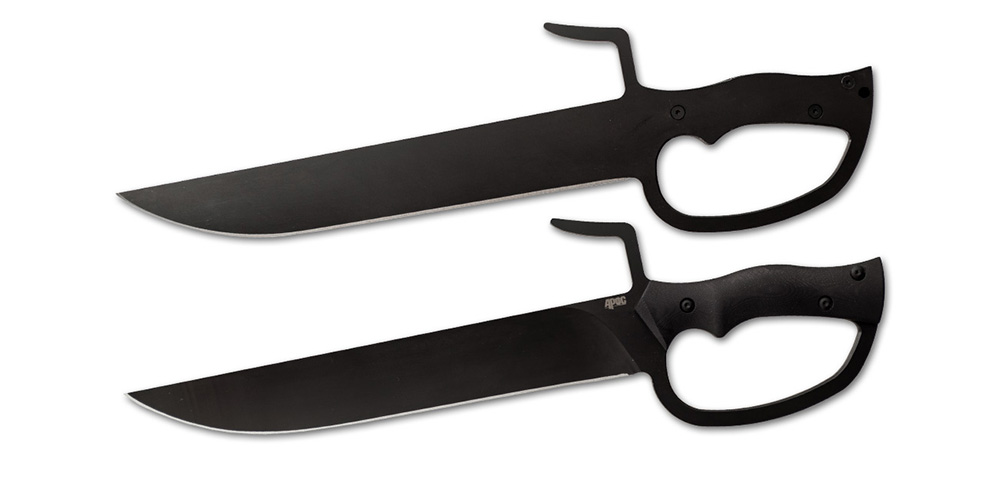 MSRP $285, WAS $209.99
But this is just the tip of the iceberg, the entire line including the various survival knives, are all marked down by 15% until the end of the month.
Don't miss out, stocks are limited..