To start the new year with a real 'bang' our friends at Ryujin have brought back, and expanded, a classic special offer, rewinding the prices on not one but SIX pre-assembled models of the classic Ryujin custom Katana.
Featuring the same fittings used on the $279.99 Custom Katana series, but with solid iron tsuba's minus the real gold embellishment and pre-assembly to save on production costs, each of the models below is available at the ridiculously low price of just $199.99 until the end of the month (and while stocks last, as some will be much more popular than others).
Take a look for yourself!
---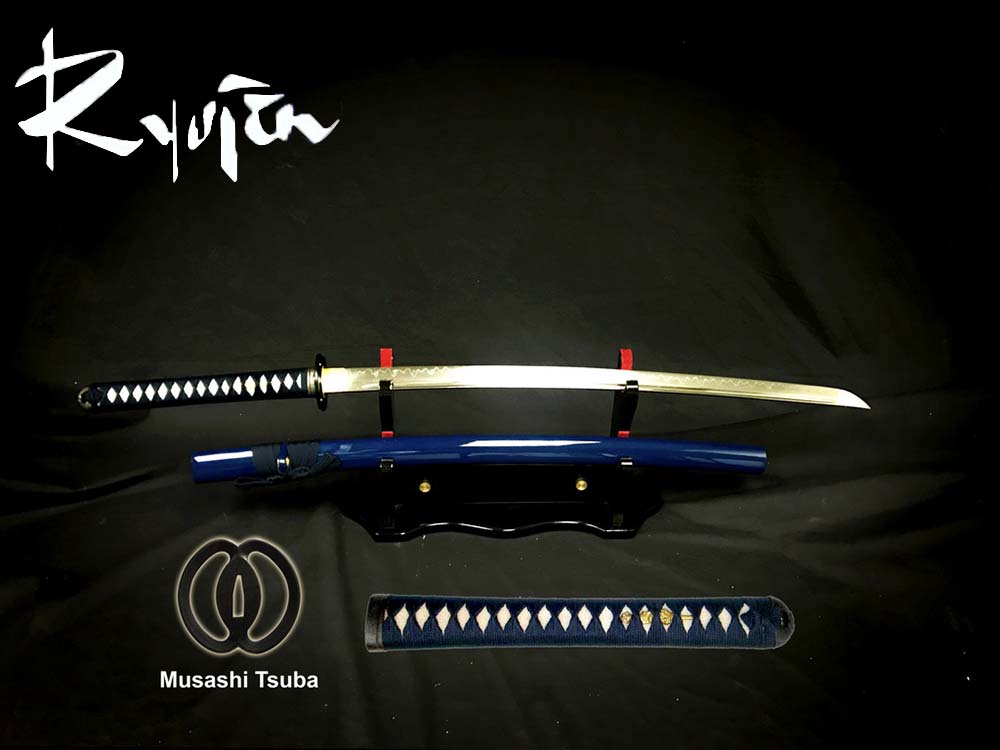 Blue Ito, blue saya and classic Musashi Tsuba
---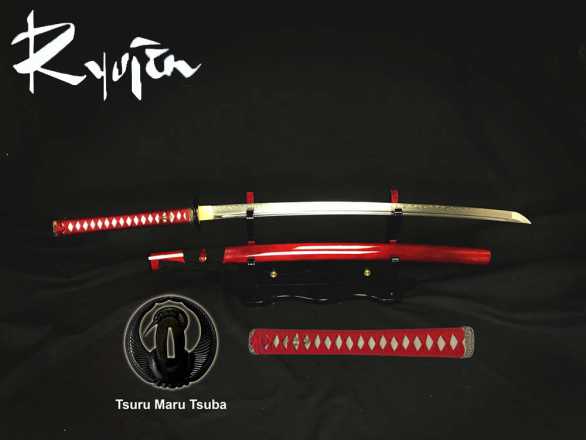 Red ito, burgundy saya, black sageo and classic crane tsuba
---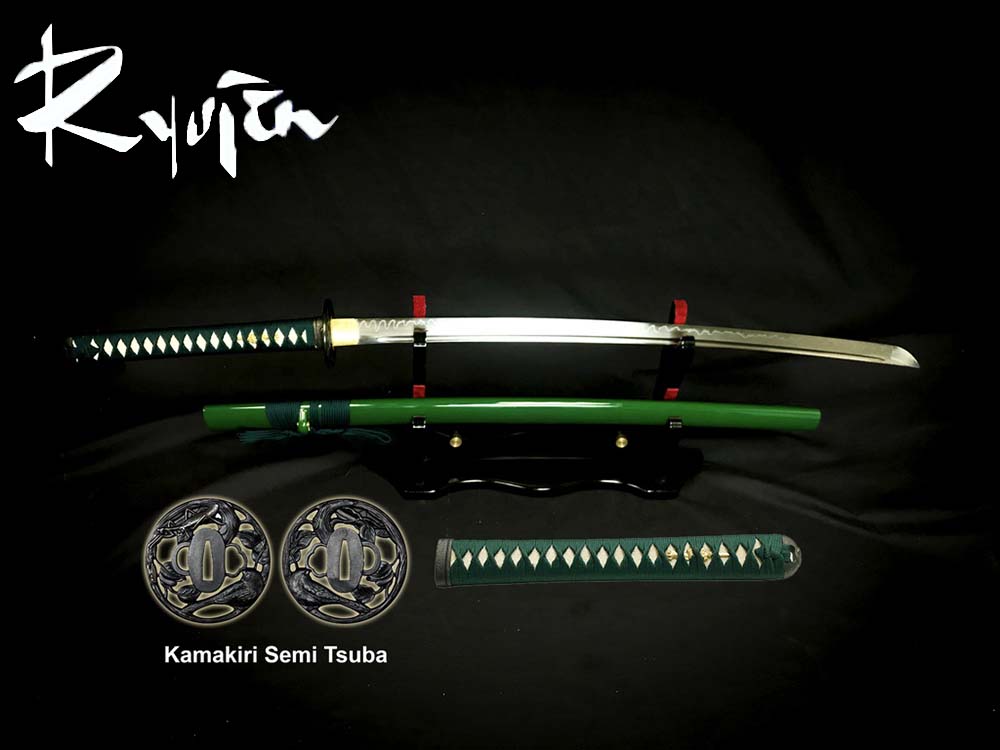 Green ito, military green saya and Kamakiri Semi tsuba (praying mantis hunting a cicada while being stalked by a sparrow)
---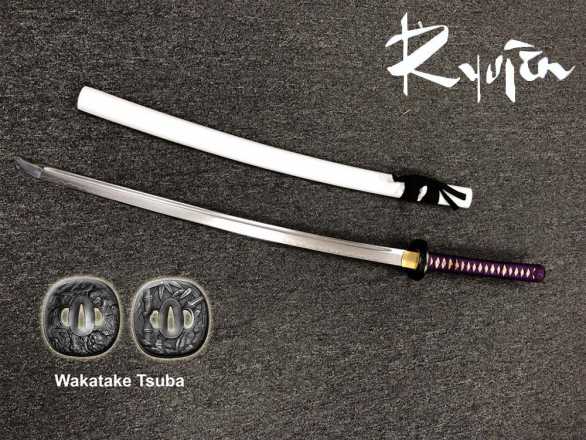 Purple ito, white saya with black sageo and 'classic bamboo' themed tsuba.
---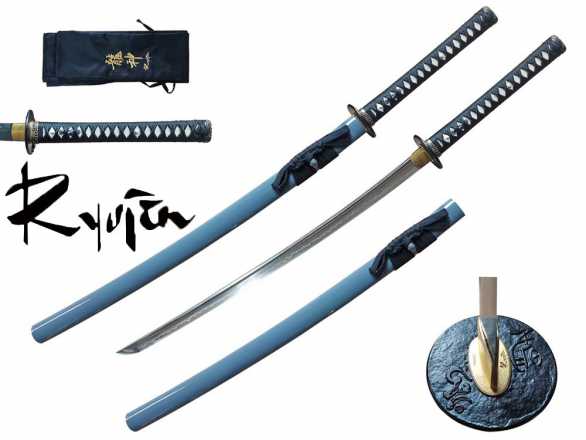 Gun metal grey saya, black ito and sageo and simple maru iron tsuba
---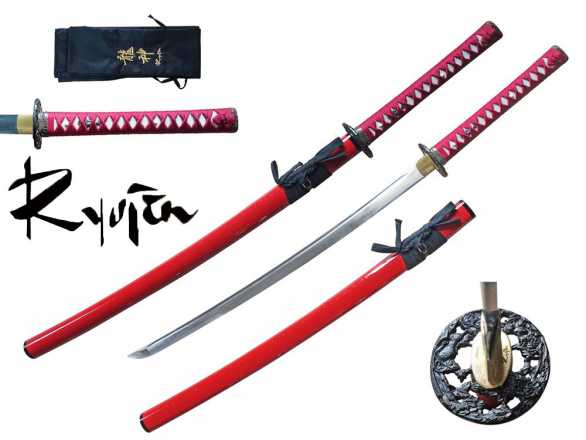 Red saya and ito, black saeo and nature themed iron tsuba.
---
Only available and at the special price of just $199.99 until the end of January and while stocks last!