As I mentioned in the previous post, if all goes to plan September will be restock month. But it's also a month where we will see some new products – here's two of them..
COMING SOON – the KERN Irish Sword by Kingdom of Arms
I wrote a fair bit about this one in the August edition of the Sword Buyers Digest Online Magazine (click here to read the back issue) but the stunning KERN sword by Kingdom of Arms is due to land THIS WEEK!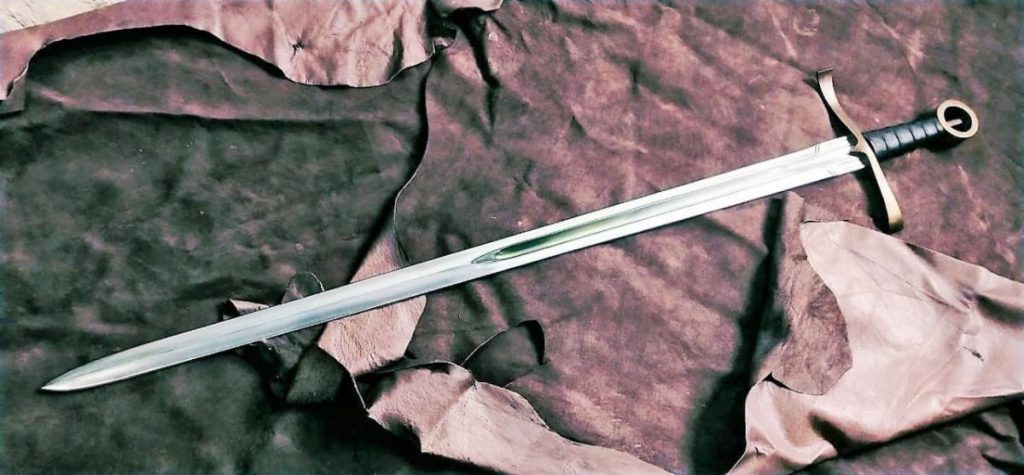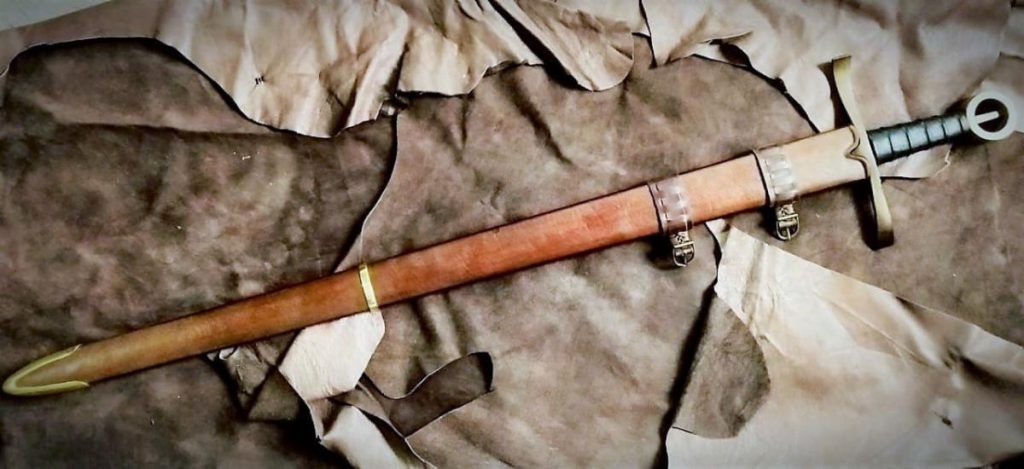 Truly a stunning piece of craftsmanship – it is hand made by the team at Blade Culture International in the Philippines, so you know it is going to be premium quality.. So you will definitely want to keep your eye out for that!
A New A.P.O.C.
Not just a restock, it's a new epoc for A.P.O.C. (sorry, just could not resist – worst accidental poetry ever) and here is the latest in their rapidly expanded line up in 2020 – the TAC BRUTUS designed by Angus Trim.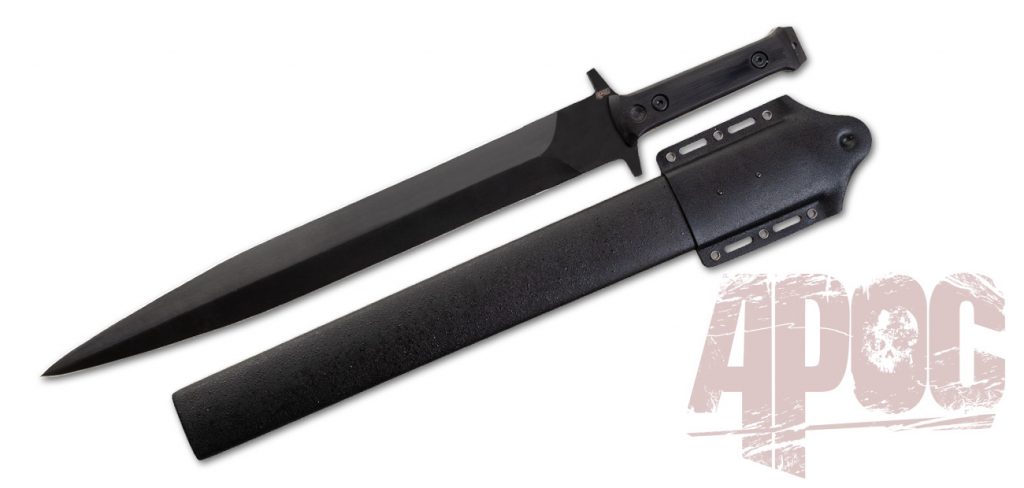 It has often been said that a Gladius is a very effective self defense tool in the modern era, and this one made from 9260 spring steel and designed by Gus Trim may be one of the best in its price range (the MSRP on this one will be $159, naturally we will sell it for much less).
Stats look like this:
Overall: 24″
Blade Length: 18″
Handle Length: 5 5/8″
Weight: 1 lbs 12 oz
Point of Balance: 2 5/8
Combine it with a modern riot shield and you have the ultimate deadly doorway blocker – so zombies beware!
More swords coming in this month – so stay tuned folks…