When you consider the blades are made from well tempered 65mn Spring Steel, have iron fittings, genuine leather handle – and comes with a scabbard, belt and suspension for under $300, it's pretty rare.
But how about THIS sword for $184.99?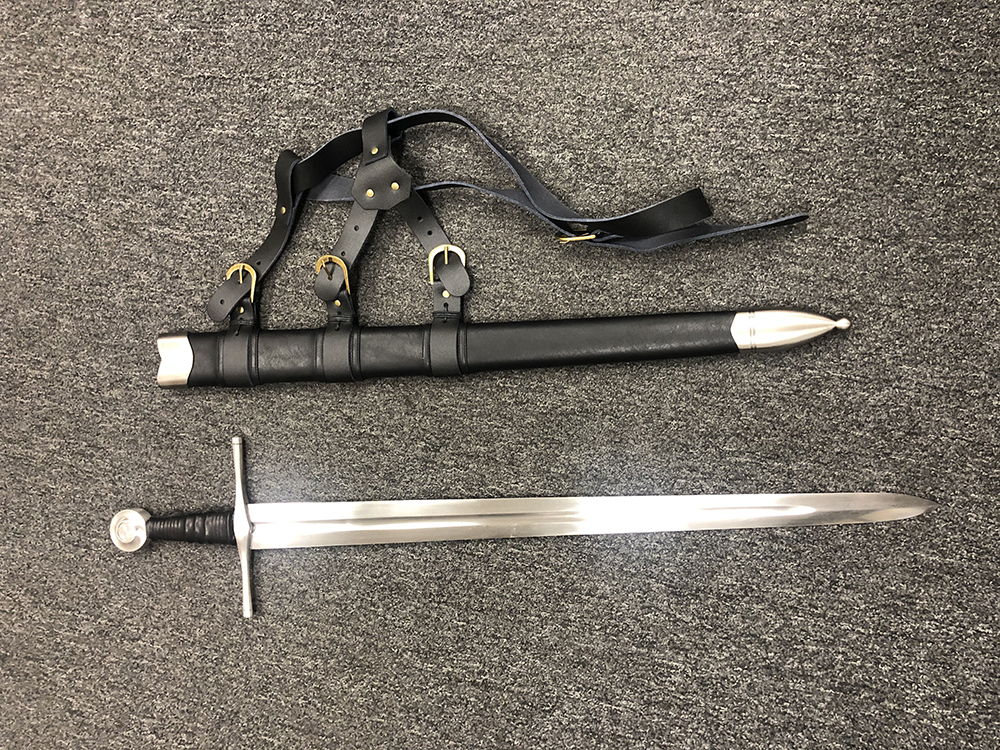 Here's the review a customer left for it from the first time we offered it, giving it a 4 star rating:
Ok, so this is my first purchase from SBG. Ive been wanting a similar type sword for some time and saw the special and took the chance buying one.
The sword arrived very quickly and was well packaged preventing any damage.
It is a very good looking item, with a mirror finish blade and plain hand guard, grip and pommel. The scabbard is good and would make an excellent part of a display or costume, the attaching belt, not so much.
The blade came razor sharp and was immediately bigger than I had anticipated. My example is 34 1/2 inches long in total with a 2 inches at the base making it quite wide and was almost exactly 3 lbs.
Seems like it would be a massively good cutting weapon, especially to unarmored flesh. I tried some practice cuts on my backyard pell but immediately stopped as I felt it was abusing the blade. However, I feel like it could cut pork chops, water bottles and melons all day and still have a good edge. I found my example to be dangerously sharp.
The pommel is peened and grip/ guard very solid.
The handle is not very comfortable and is a downside. It fits one hand well and is almost long enough to be used two handed for average size hands.
The pommel is plain and is unfinished making room for it to be personalized.
I feel like if I had handled this in a shop I would have put it back instead of buying as it is larger and heavier than what I would have chosen.
For example the Windlass Agincourt sword is slightly longer has a full two handed hilt and is still half a pound lighter.
All in all an awesome sword, and I suspect a formidable cutter. Thanks SBG for a good first experience.
No problems! And if you want to take it a step fancier, we also have a Damascus folded version for just $229.99..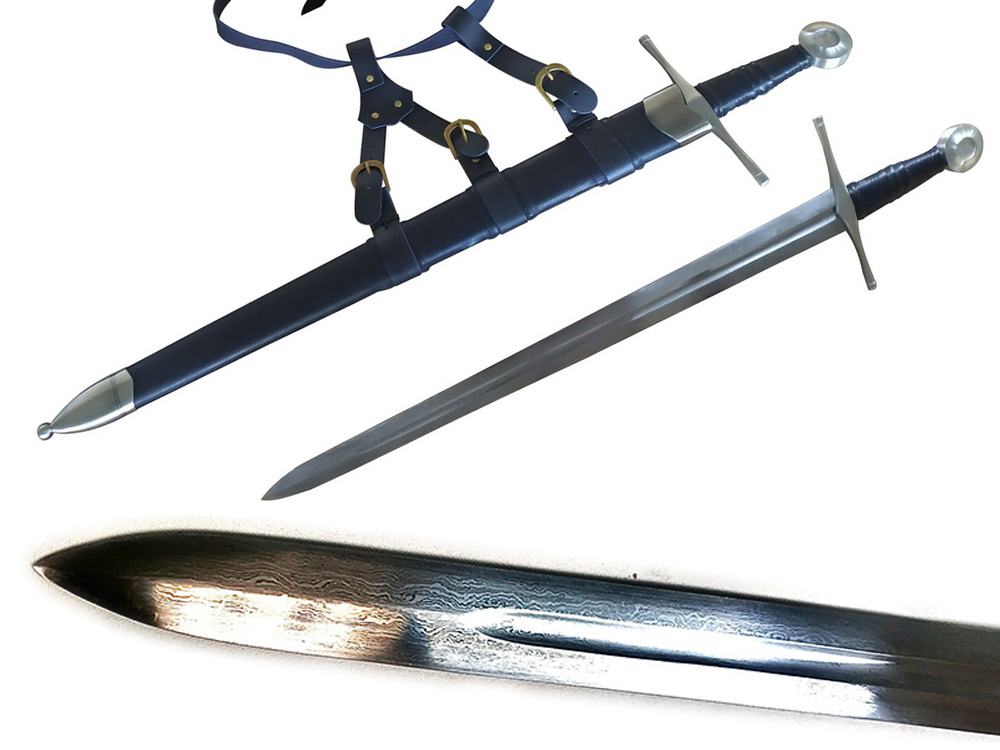 Basically the exact same sword, just with a more attractive blade and better suited to display, while the cheaper version is better for practical cutting.
Take your pick, but don't miss out – stocks are limited and the last restock was over a year ago from memory.