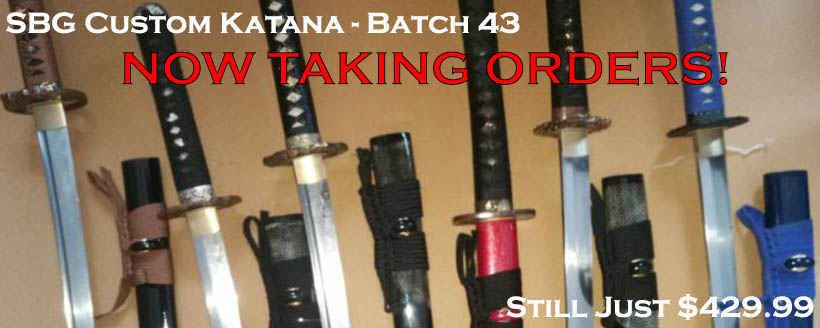 Since the last time we offered the SBG Custom Katana back in October of 2017, there were a lot of changes to the industry that threatened the continuation of the Custom Katana project as we know it.
The biggest issue was a forced shut down of almost ALL the major sword component makers due to pollution concerns – but while this release is somewhat delayed – the good news is that, at least for this current batch, it is business as usual.
Of course, how long it will remain business is usual is unknown – the forge confirmed that they have enough of all the components we have used in the past to make version 3.0 of the SBG Custom Katana – but how many more batches they will be available for, and how long we will be able to resist severe financial pressure to keep the price where it is – is anyone's guess..
So with this batch, with future batches still somewhat uncertain – we STRONGLY recommend that if you have ever considered getting a SBG Custom Katana in its current configuration – well, NOW IS THE TIME TO LOCK IT IN!
This batch will only be available to order from for the next 2 weeks – with the batch scheduled to close off midnight EST on the 14th of April.
So don't miss out – Order TODAY and lock in the current pricing and component options whole you still can…