The original Forge Direct TIGER Boar Killing Spear had always been a popular and unique blade. With its versatile, unscrewable handle so it can be used in either dagger or spear configuration and stunning Master Smith forged Damascus steel blade – it was no wonder it was popular.
So it came as a bit of a surprise that the Forge decided to change it up, but then again after seeing how it turned out, I think I like it.. The new – DRAGON spear version..
The blade is identical – here is a close up of the stunning Damascus pattern..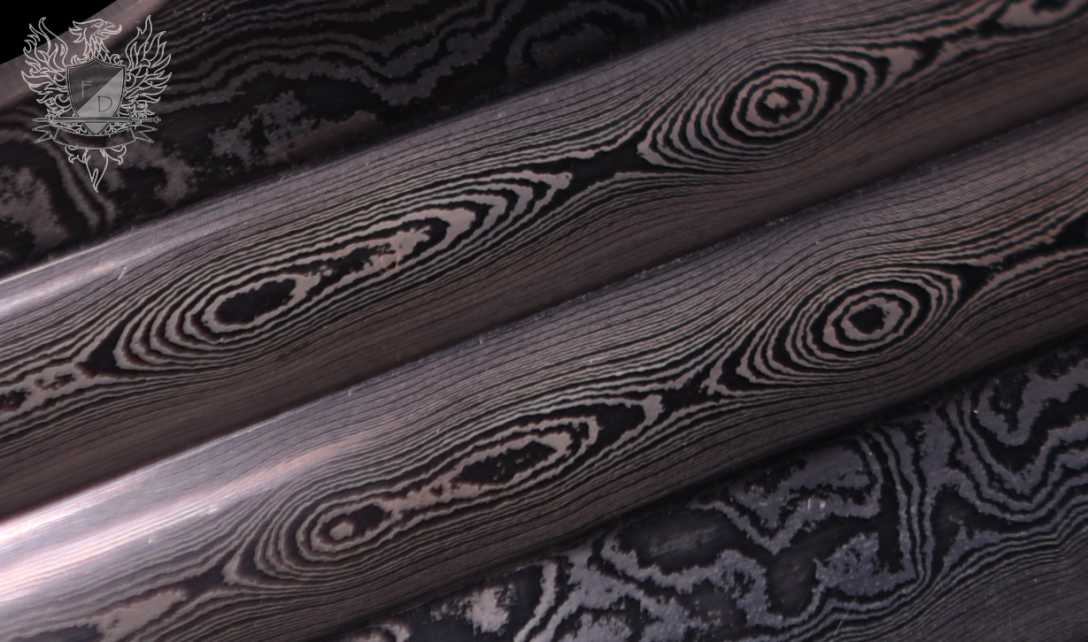 And here is the new engraved Dragon themed pole.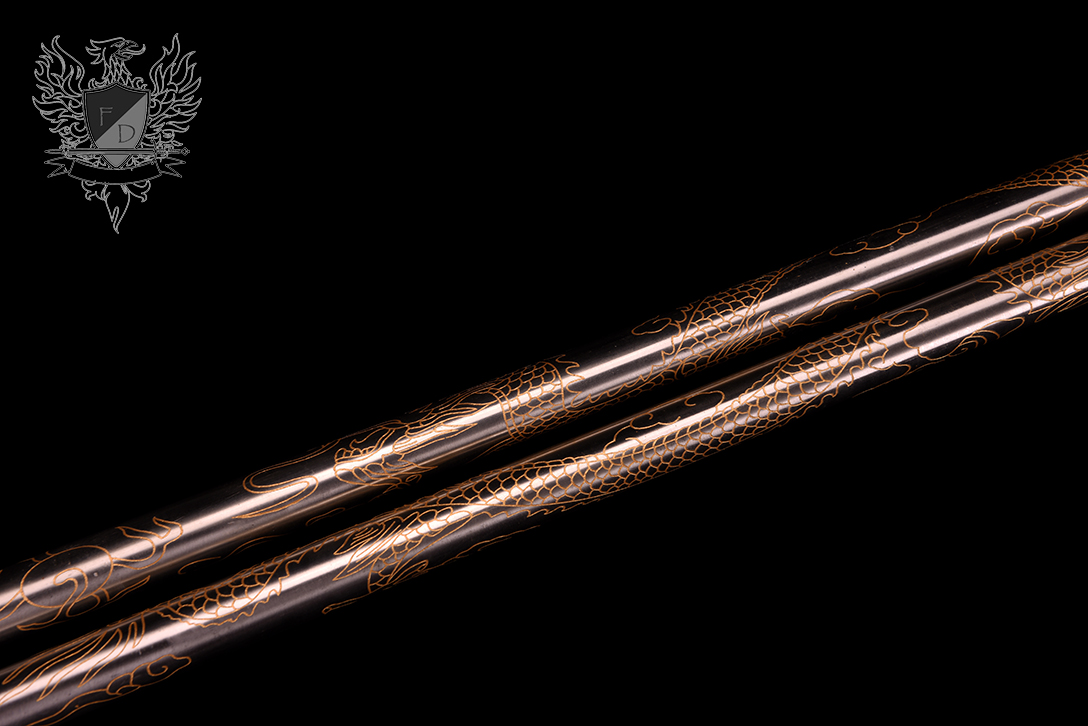 To hit the ground running, this new version is available with an 20% discount until midnight the 13th of October, bringing the price down for $750 to just $599.99 SHIPPED.
This special price is only available for the next few days, so if you like, get it at the discounted introductory price while you can.