It's clear that a lot of people out there are prepping for the worst – and with a very uncertain future – it makes a lot of sense to have a decent blade around the house somewhere as a weapon of last resort when thieves break in to take your stash..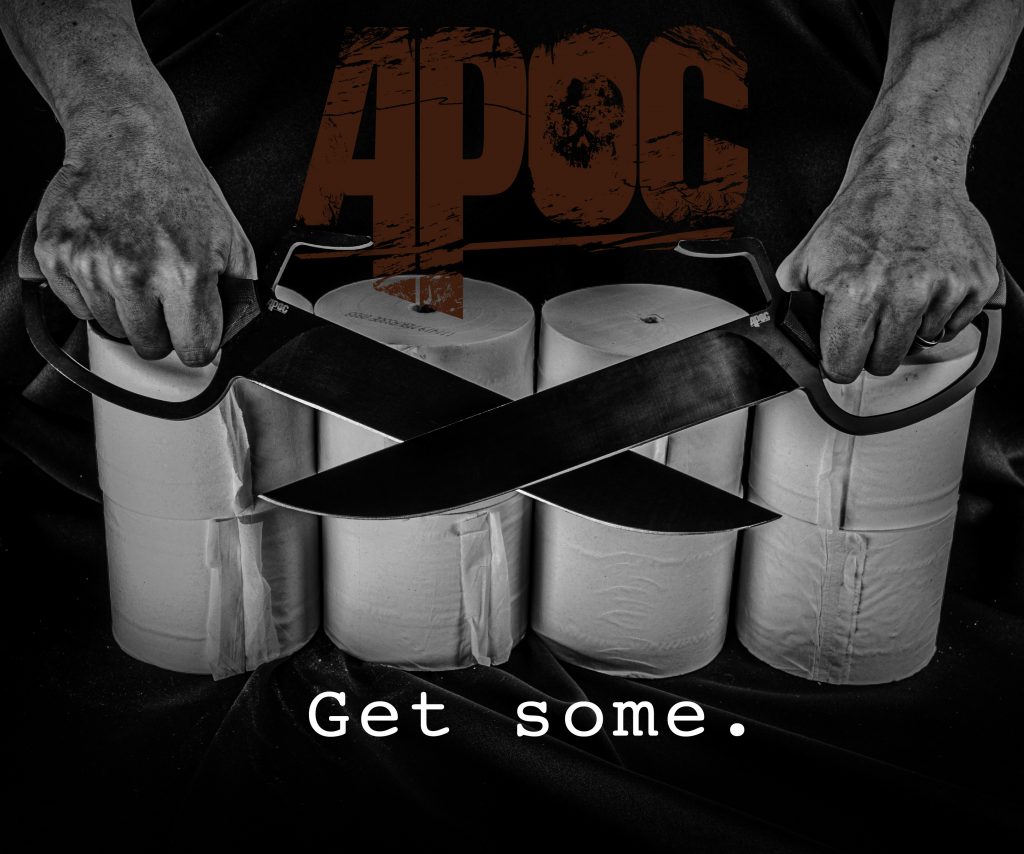 But in all seriousness, putting aside the tragedy that is unfolding aside for a moment (as if that is possible, but you know what I mean) – many people are wondering what the direct impact of the Coronavirus on the store and when placing an order.
Simple questions like, are we still in business? Are we still shipping? Why is my order taking so long to ship out?
Well, we are most certainly still in business. As long as we have a skeleton crew in our network of warehouses and workshops, and as long as the delivery services keep running (and they are now an essential service) we will keep shipping, albeit a bit slower than usual as we can't go to the post office or arrange pick ups quick as often as we could before the crisis and thank you for your understanding during this difficult period.
This aside, the pandemic has also effected our stock levels – for example we now have ZERO stock of the Ryujin Custom Katana and the next restock is not expected until the middle of JUNE – and this is happening across the board as everyone stocks up for a worst case scenario situation..
The best swords are selling out very, very fast..
Unfortunately, it would seem that again our international friends have been locked out again as the pandemic has also seen a worsening of the ongoing international shipping woes. So much so that regretfully, once again we have been forced to limit our orders to North America ONLY because, we just had everything sent overseas come bouncing back (many badly damaged and some confiscated too)..


It has also had an effect on our Forge Direct and Project X Orders in Longquan China.. To sum it up..

The Long awaited and much delayed relaunch of Project X Japanese has also been pushed back until the supply and shipping chains in China are fully operational again..
In the grand scheme of things, this are small problems – but it is our duty to try and keep you as informed as possible..
Yes we are in business. And yes, while shipping is a bit slower than usual, we are still shipping out the orders as they come in. But please be a little bit patient with us, we are doing our best under difficult circumstances and truly hope that this hideous situation will pass soon and we can try to put the pieces back together again..
Only time will tell.
Take care of yourself and each other.