You may or may not recall a forge that was making some medieval swords and imported by our good friends at Ryujin Sword after the forge went out of business. This discontinued bad boy..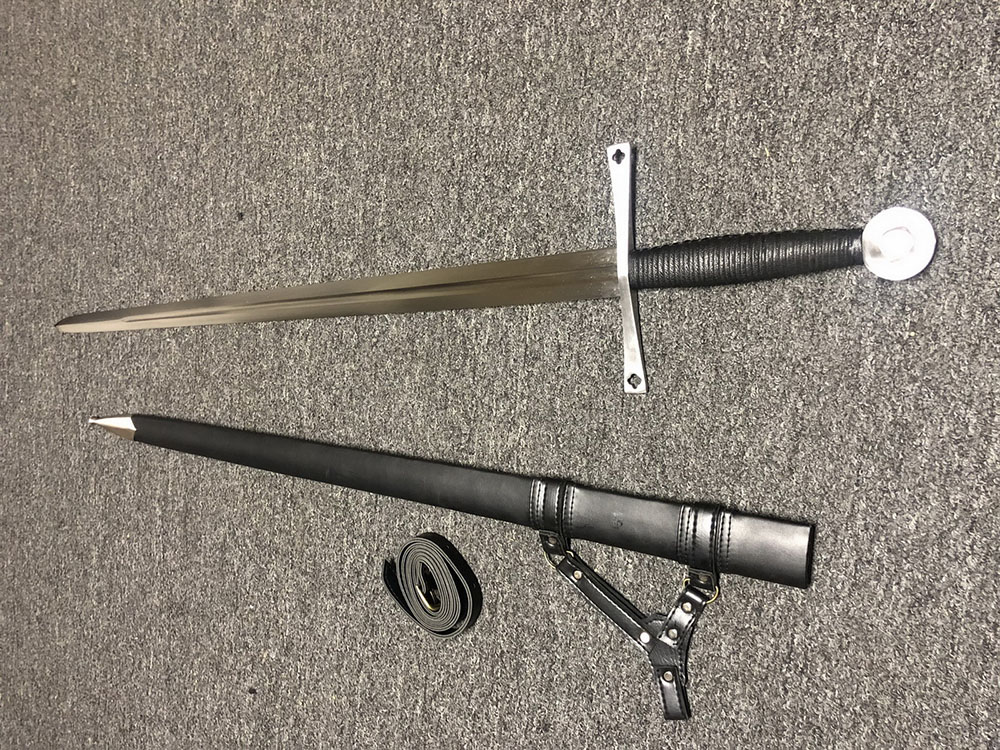 Well, while they don't have that special deal again, the forge was purchased by a new one – and if this line proves popular, we will bring in more models over time..
And honestly, they have a lot going for them.
Basically the latest offering is two 13th-14th Century Archers Swords, really fast in the hand with great balance yet a lot of cutting power and one heck of a nasty point..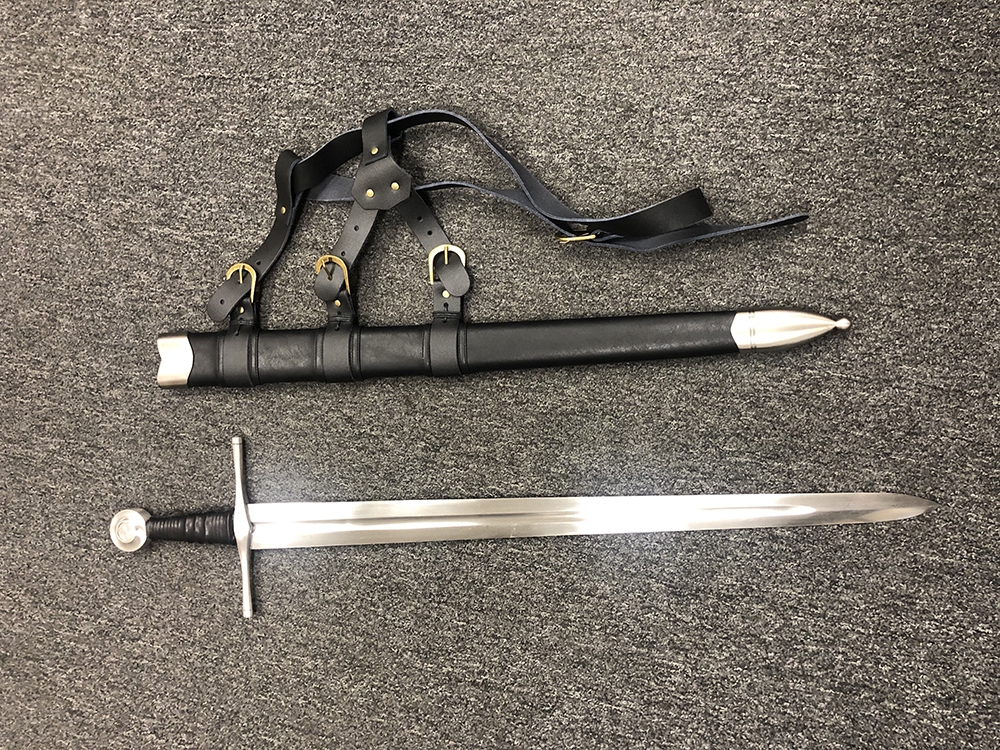 But here is where this sword 'outshines' (pardon the pun) the recent influx of low cost (and quite problematic) sword lines hitting the market recently..
For a start, where other sub $200 medieval use 1045 carbon steel, this baby uses 65MN Spring Steel, a very tough and affordable Chinese steel used for truck springs and even the bayonets of AK47s.. All the parts of steel, full tang construction and a comfortable wood core triple riser handle.
Even the scabbard is not bad as a FREEBIE – with steel throat and chape and complex faux leather suspension system for display or wearing. But don't expect too much from the scabbard, the money is in the sword itself.. (as it SHOULD be!).
Two versions are available, the monotempered version and a folded version. As anyone who has read our basic guide to Sword Steels 101 will know, it takes a master smith to make a strong folded blade, so these are more for display than heavy duty use – but are, dare I say it, probably stronger than the historical originals..! (we really are spoiled for choice due to the quality and purity of modern crucible steel).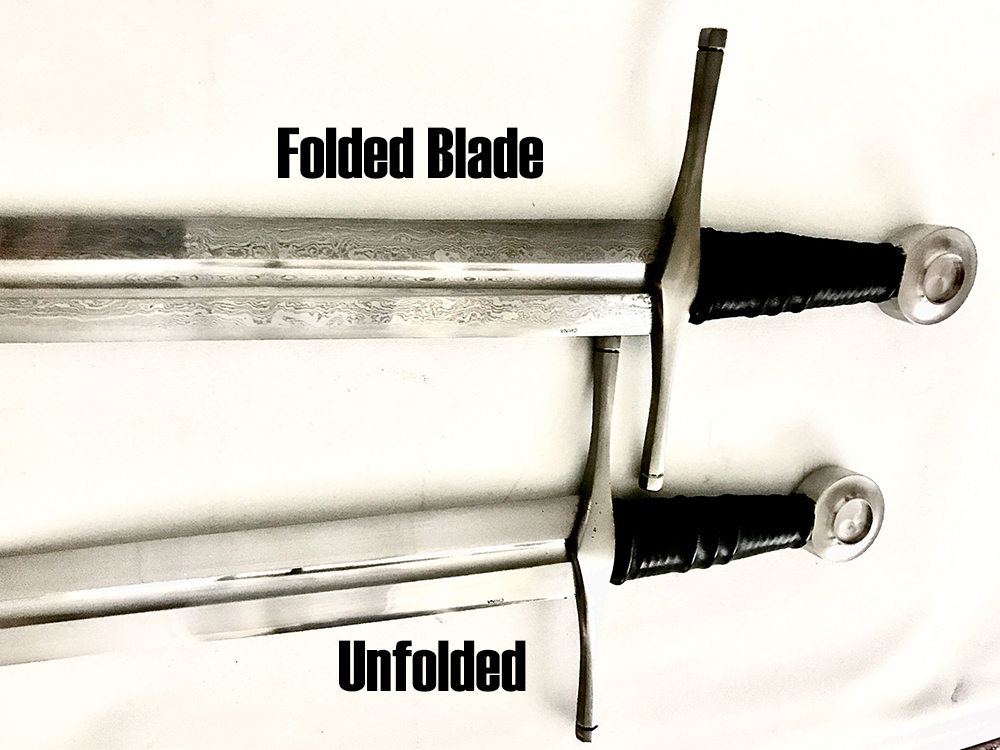 Anyway, have a look and see what you think. Stock are limited, and at these prices and not so many in stock, they will sell like hotcakes..
Only available while stocks last. They aren't anywhere near the same league as Ronin's Medieval selection, but for those on a tight budget or just like the design, they are better than similar knock offs on the market ripping off Ronin's parts, designs and old suppliers (who made the first batch for Ronin, and had to quit them because the quality was awful and they lied about the steel used!).
At least with Ryujin, you know what you are getting!