What is better than introducing a new sword? Introducing TWO new swords from our friends at Ryujin Swords that are pretty much guaranteed to be instant classics..
The first is as much, if not MORE of a symbol of the Samurai warriors of ancient Japan as the Katana, especially during their most heated and violent periods. I am talking of course about the Tachi – the sword that dominated the battlefield and later came to represent the power and authority of the Daimyo, the Lords of Feudal Japan who had subjugated the country and ruled in peace for nearly 400 years during the Edo period.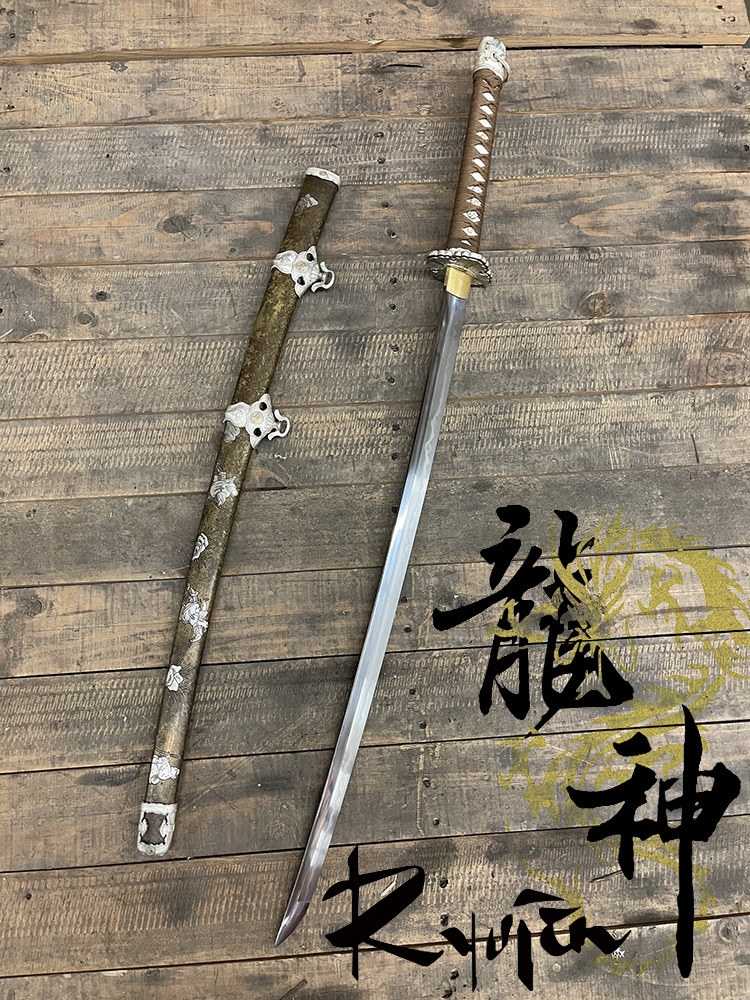 This faithful replica of an Edo period Daimyo's Tachi sports a differentially hardened 1060 carbon steel blade with solid brass Tachi Koshirae fittings, and a very heavy wood core, brass encased and engraved saya guaranteed to be unlike any in your collection – plus a nice display box and cleaning kit – for just $299.99
The second sword is, pardon the slightly confusing phrase, the second sword of its type in the Ryujin Chinese Sword line up – with the first Han Dynasty Sword (out of stock right now, listed here if you want to compare) with black fittings, and this new version shown below, with more a muted, classic styled appearance.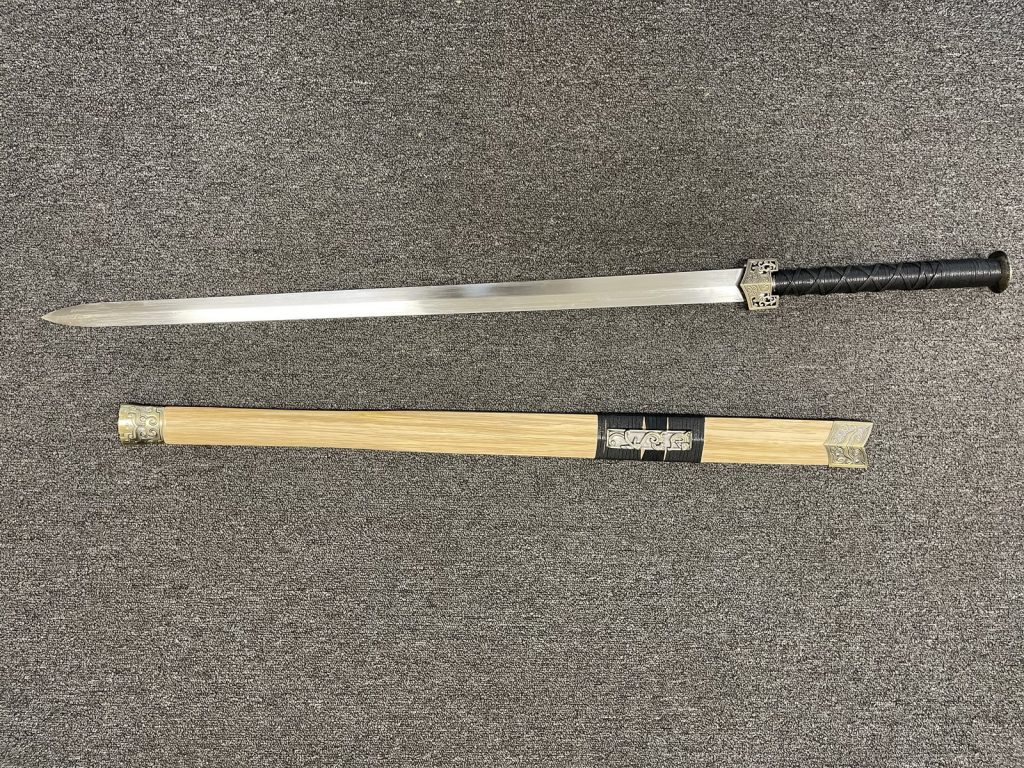 Amazingly light weight at just 1.9lbs, it is hard to believe that swords of this type existed over 2000 years ago – and even harder to believe this fine 65mn Spring Steel blade is available for just $149.99