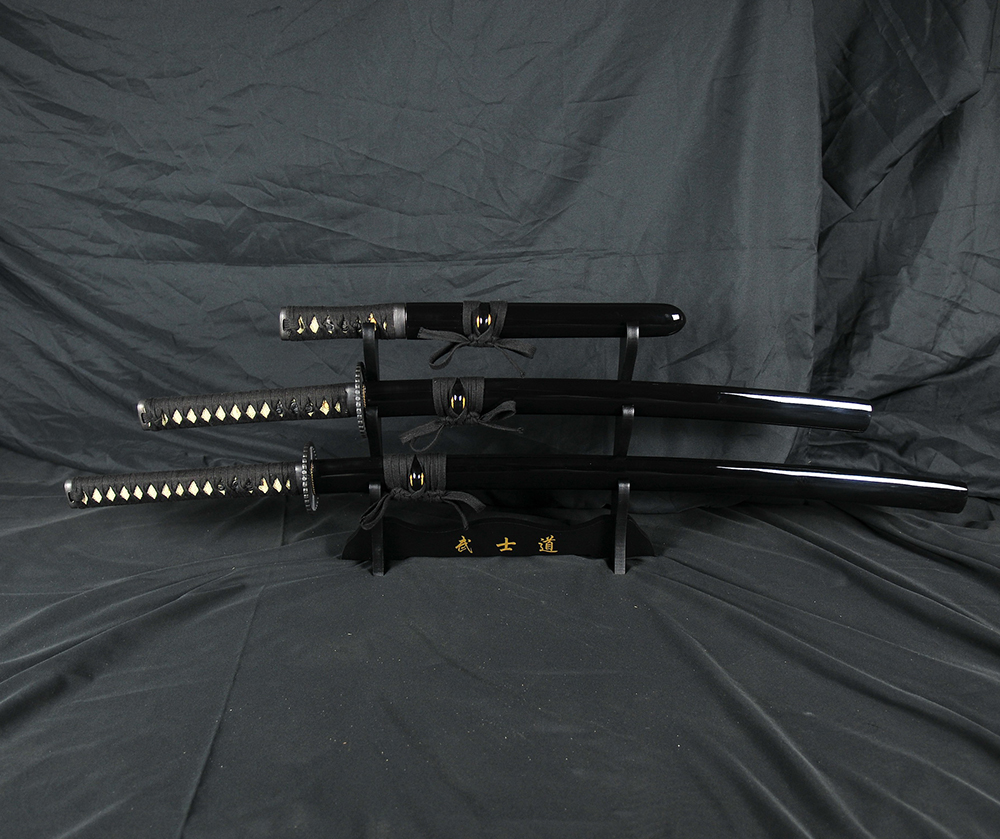 The writing may well be on the wall for affordable, bare bones entry level swords and sword sets. Runaway inflation, bulk shipping prices going through the roof and supply chain issues are making 'cheap swords' rather pricey – and our friends at Ryujin swords have a cool but very basic functional sword (available with black or red saya) set that has effectively priced itself out of the market..
We are talking about their 3pc, 1045 carbon steel sword set with stand – which before the pandemic was priced at $129.99 plus shipping. But with these recent wholesale price hikes, we would now need to sell at closer to $180 plus shipping – and to me at least (and probably you too), this is not great value and not in keeping with the principle of only stocking swords that we like at a fair price..
With a bunch of these blade sets in stock – Ryujin offered the last of the stock at cost with no margin to clear them out and make space in the warehouse, and while we may actually lose a little money moving them at this price (we are trying just to cover the cost), we don't want to see them stuck with these sets any longer as prices are likely to get worse before they get better – so we are offering them for a truly ridiculous closeout price of just $99.99!
While the fittings are pretty basic, the monotempered blades are quite functional and well made – perfect for a gift, for display or as a project piece.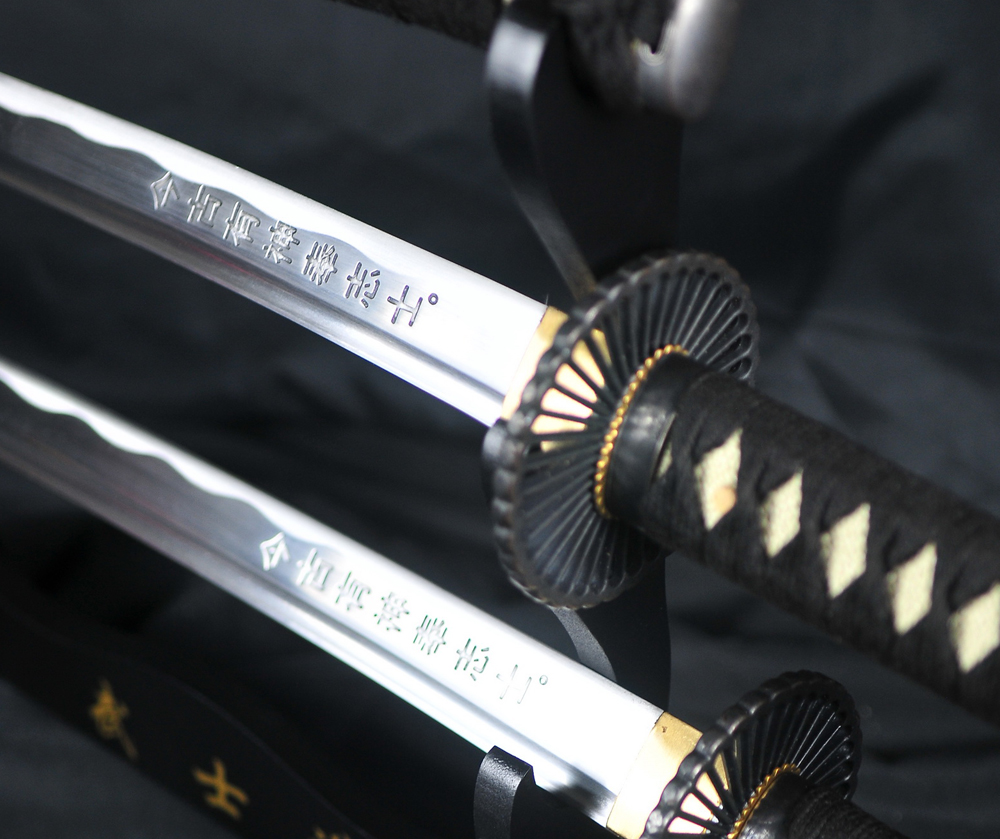 Available with either black saya: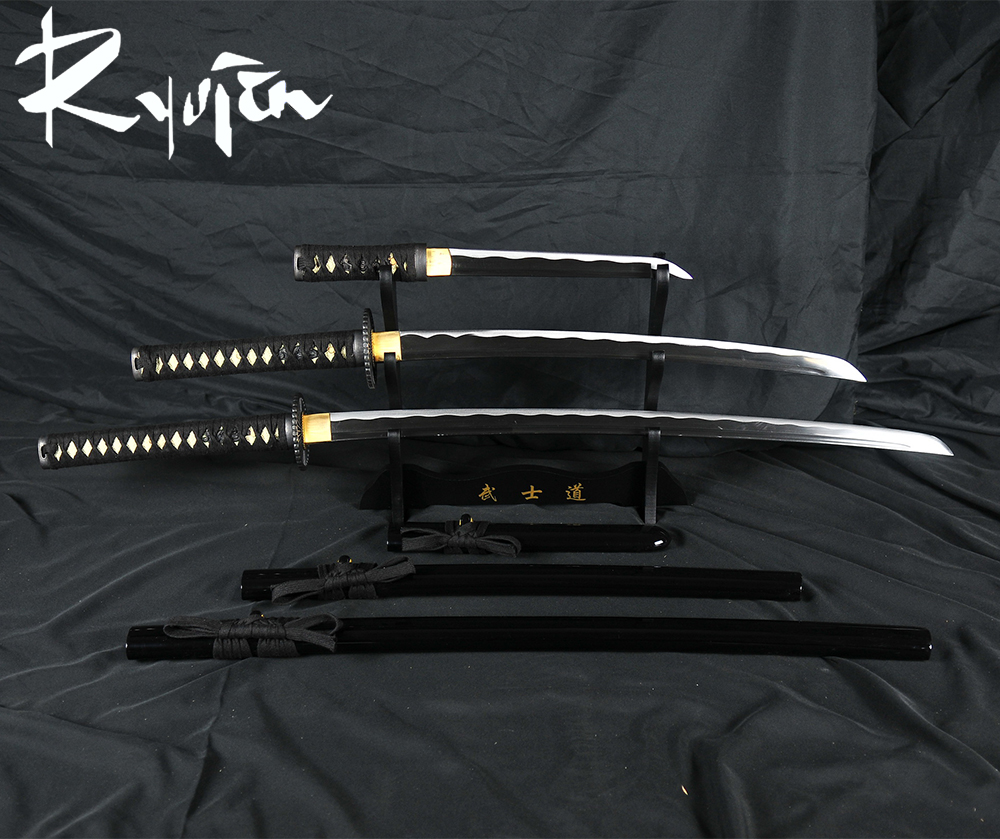 And also available with a vibrant glossy red saya:
Quite a few hot specials to choose from now, but as always get them while they are still in stock and readily available – because for swords like these and their ilk, this will be one of the last chances..