The third sword in the series, this is no ordinary run of the mill Machete..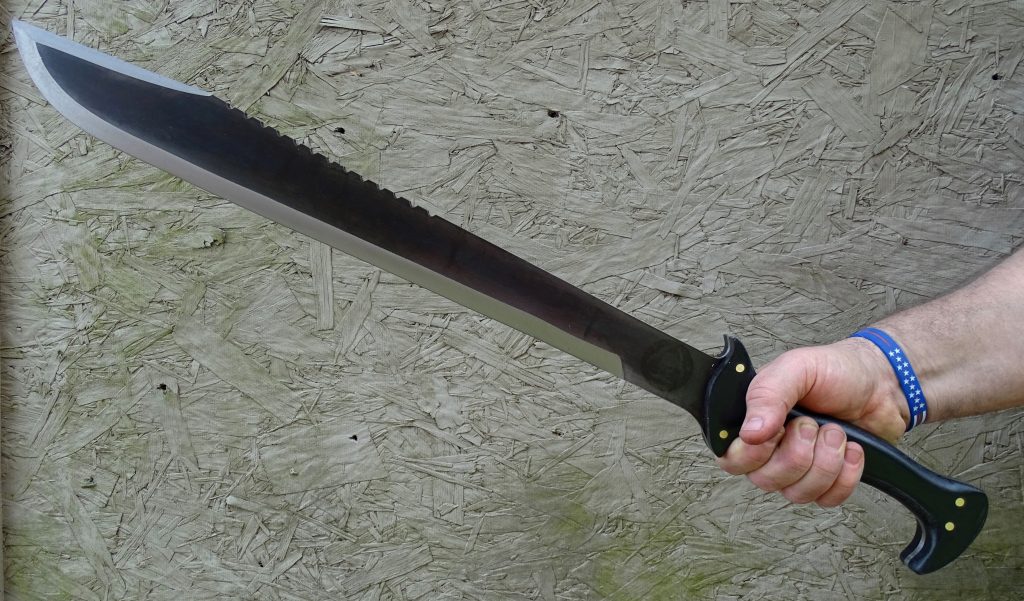 The vast majority of modern made Machete are simply stamped out from a flat sheet of 1045 or 1050 carbon steel, the cheapest steel around. But these machete hearken back to a time when the Machete was a quality tool, not an afterthought.
Like all the blades made at Scorpion Swords, it is cut to shape from a sheet of 1095 carbon steel, what most experts consider to be the IDEAL steel for a tough, hard wearing machete.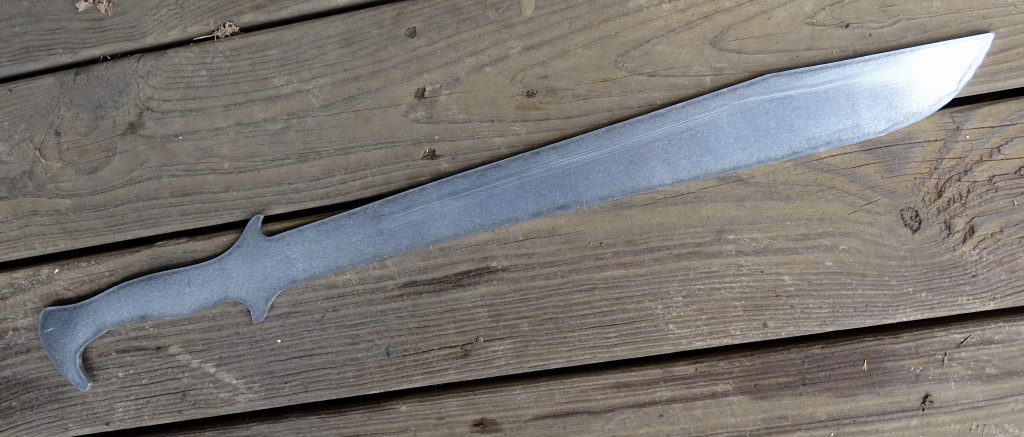 From the basic 'blank' the basic blade geometry is refined, giving it a wide angled, tip heavy head and a full tang handle with 7 holding pins drilled to size, and the serrated back edge carved into the steel.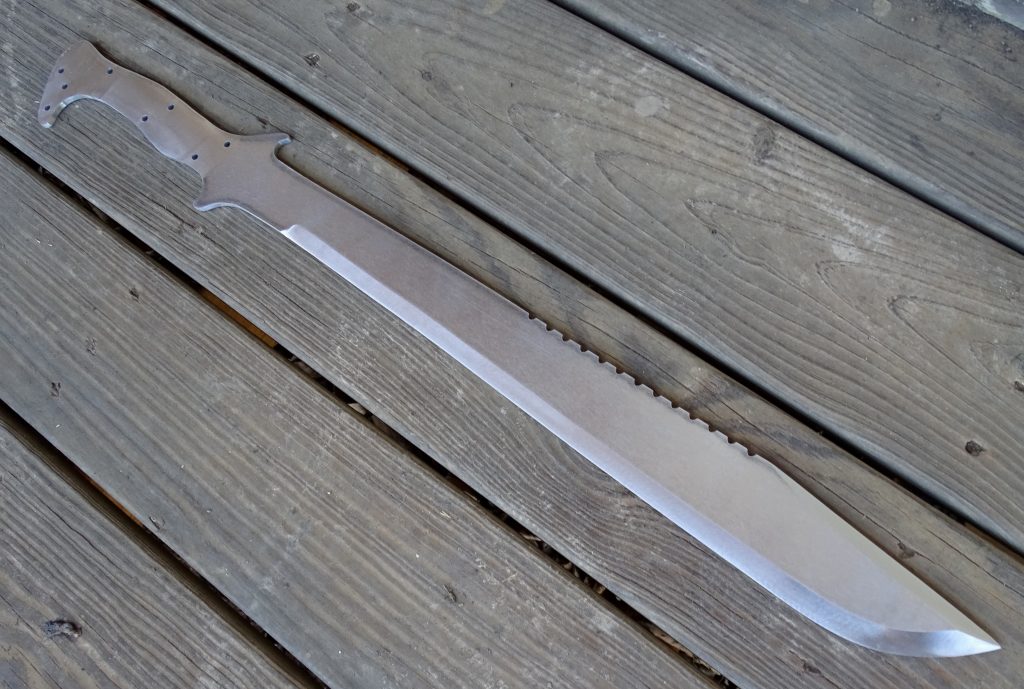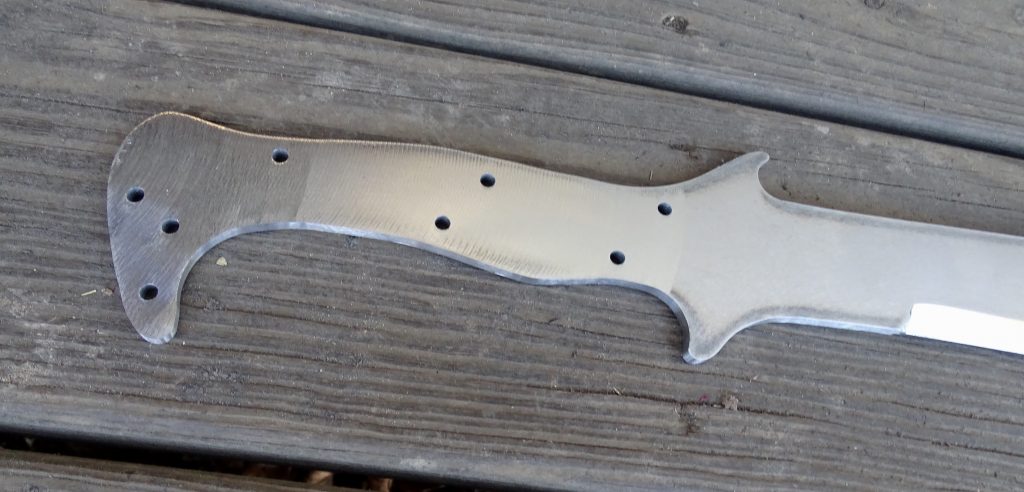 The blade is then heat treated and colored black and the handle permanently affixed in place with large and small pins plus a generous amount of gorilla glue to effectively make it an almost indestructible one piece construction.
Unlike most other Machete out there, this one is balanced close to the hilt to allow fast recovery yet has enough mass, weight and hardness to inflict tremendous damage every time it makes contact.
As is almost always the case, you get what you pay for. If you want a cheap and flimsy, unbalanced weed chopper – then you can pick up something mass produced for 1/10th of the cost of this hand made piece. But if you want something with a high initiation factor that has been made with quality and durability in mind from its conception to execution, this is the blade you have been waiting for.