A date has been set and the countdown begins – both for round 2 of Project X Japanese and a price reduction and new optional extras and modifications to Forge Direct Japanese.
October 5th onwards, 2019
We were originally planning this for late September, but delays getting information on some possible new options for Forge Direct Swords and preparing three new models for Project X took up more time than I had available (end of the month is always crazy busy – and is usually taken up writing each edition of the Sword Buyers Digest Online Magazine).
So let's get down to brass tacks.
PROJECT X JAPANESE
Round one of the customizable Project X Japanese was a resounding success – so much so that we have several customers wishing to order a second sword! Only 30 places are available, and once filled it will take 3-4 months before they are complete and so after this, the next opportunity to buy them will be sometime in February 2020.
What we learned is that with complex lamination, you can't rush the process. As with in Japan, it often takes 4-5 swords to make one good one (with the scraps being picked up by the eBayers) but from the feedback we have been getting so far, 3-4 months is not a long time to wait for such a quality item.
But that's not all, for as I believe I mentioned in a previous post – three new models will be joining the round 2 line up. Whether or not they are permanent additions or one off's remains to be seen, but here's a sneak preview..
From left to right, the Miyamoto Elite has several FREE upgrades in exchange for less custom options. For even less options, and for those who like to keep it simple and save a few extra $, there is the Kihon which only has a few sets to choose from and cannot be mixed and matched like the other lines. And finally the unique Black Crow Kogarasu with its double edged tip.
No matter what happens, the launch date begins on midnight Eastern time, 5th of October – only 30 pre-order slots are available and as per last time, we will show you how quickly the spots are being taken up so you don't have to wait until February if you miss out on this round.
FORGE DIRECT JAPANESE

Meanwhile, the biggest reason for the delay launching Project X Japanese is we needed to make some big changes to our previous top of the range Custom Katana, the Forge Direct line.
The base price of all models will be coming down significantly, but at the same time we are also offering MORE optional extras to make up for it and allow you to take your forge design sword to a whole new level. Plus I am also in the process of creating a page on the blog showing large resolution pics of EVERY custom component so you can see it up VERY close and make out every detail. And then there will also be more custom options like with Project X and the soon to be discontinued SBG Custom Katana.
For example, one popular custom option we have been asked for many times is a leather wrapped tsuka. Here's an example of one about to be wrapped at the forge (and yes, they too will have hishigami).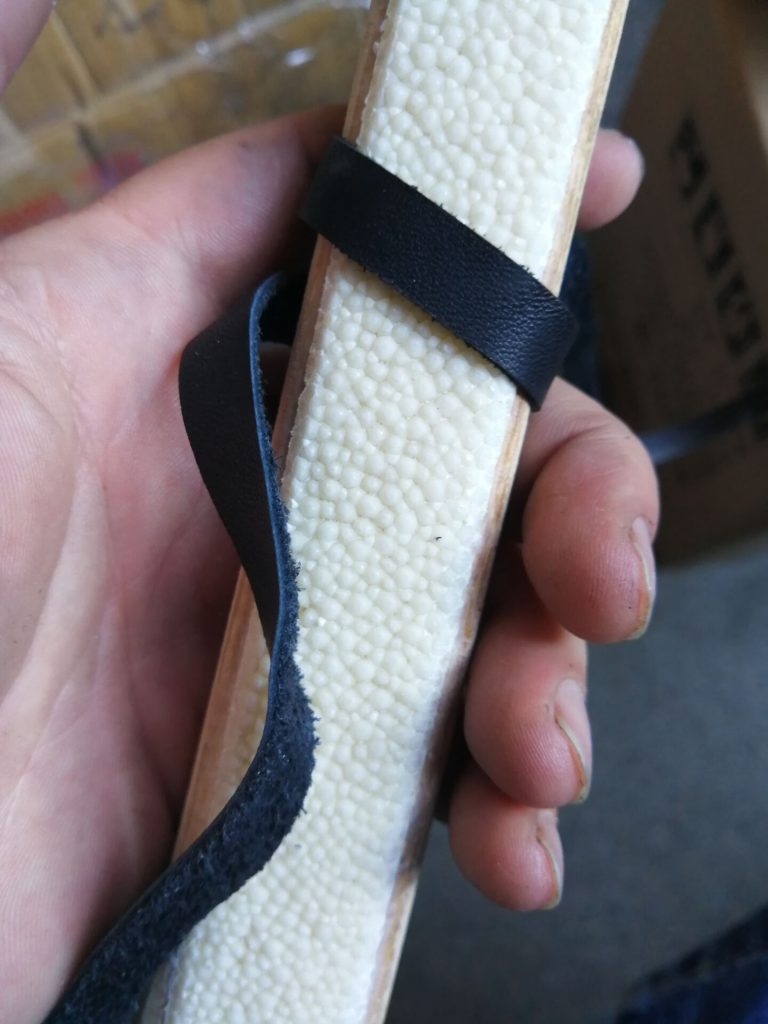 And then there are the saya. Forge Direct Japanese will have even more saya than ever before for the standard custom Katana, though we will be forced to charge extra for the most ornate ones, many – especiallu those that are hand painted – worth more than many entry level swords alone.
And finally, a folded steel option and maybe even a laminated version too (we aren't 100% on the lamination yet, but here is an example of what the folded version looks like).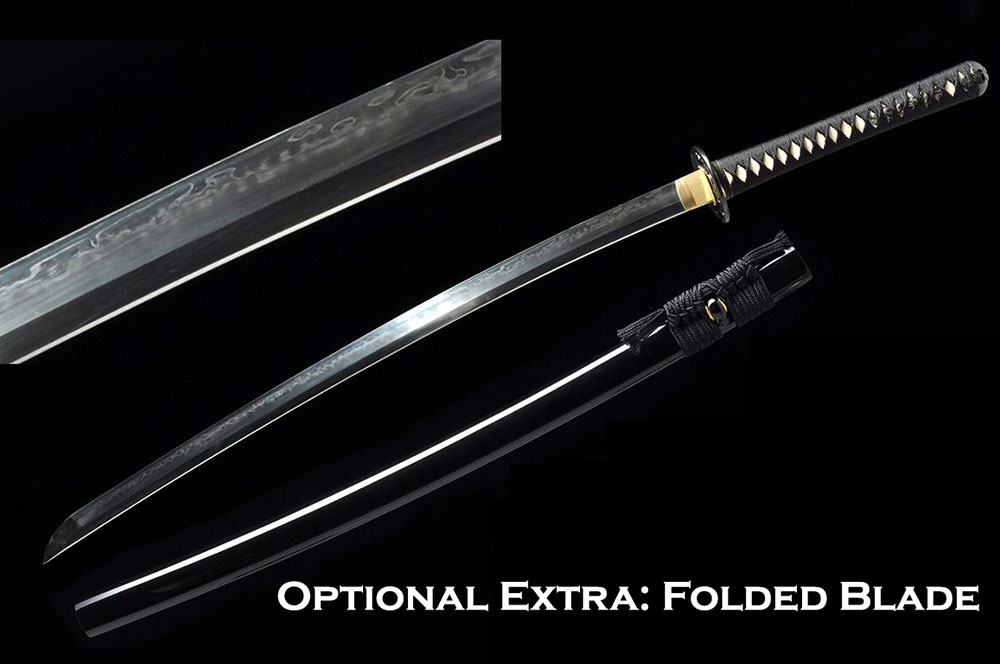 As mentioned, confirming these modifications, pricing them and making sure we don't hurt the reputation of either brand is what has been slowing things down so much.
CONCLUSION
Regardless and come what may, at the stroke of midnight on the 5th, Project X opens up come hell or high water. And if it all goes to plan, so does the lower priced Forge Direct Custom Katana with more options than you can poke a sword at..
At the end of the day, the Forge Direct Katana will be more affordable and with more options and take only around 2 months to make, while the Project X series have far more complex blades and higher price, higher quality fittings and take around twice as long to make (and is only available in batches until we are 100% confident we can run it all year round like we can with Forge Direct).
The countdown to the best deals and the best Katana designs ever made at SBG has begun.
In the meantime, we STRONGLY recommend you sign up to the exclusive Project X Newsletter. If you knew the bonuses and extras available to subscribers, you would sign up in a heartbeat..
More updates coming soon!