It started with the Wolfsbane, then the High King Sword – but the two most recent GoT inspired creations have taken it to another level..
Well, one of them has taken it to the highest level – with a one off, one time 1:1 scale replica of 'the Iron Throne'.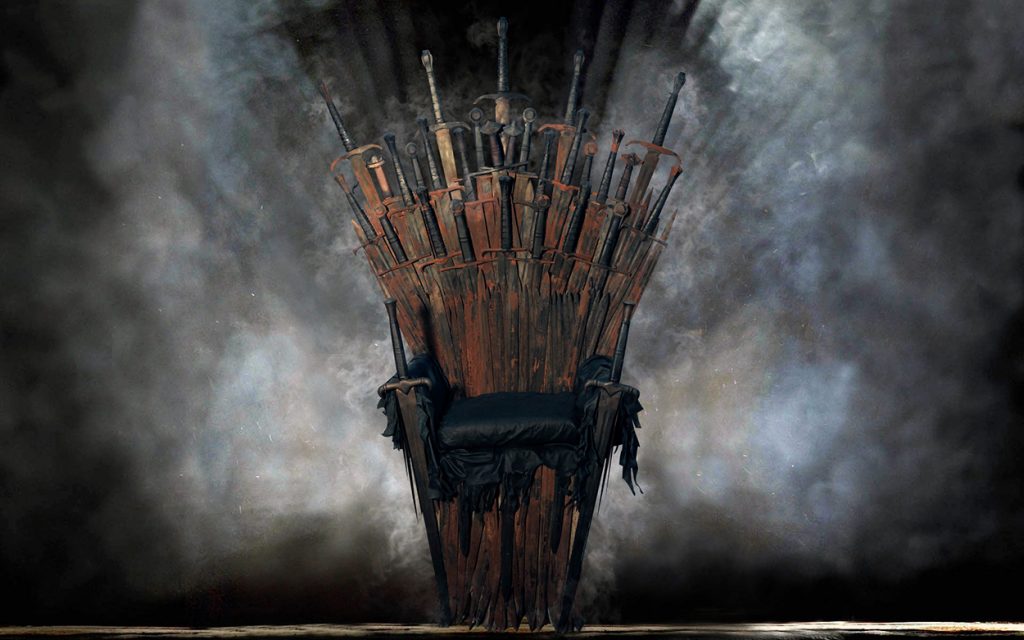 Only one has and will be made, and with a $15,000 price tag, it might be a while before it finds its final home. But there can be no denying they did and amazing job of replicating it.
And then there is another sword, this time a hybrid of fact and fantasy – a sword never seen in the series, but attributed to one of the most important characters, Daenerys and called the Mother of Dragons Sword

The owner of Darksword Armory, Eyal Azerad, has travelled extensively to museums around the world and was inspired by this particular blade he saw at the Wallace Collection in London (see below, click for the full size image)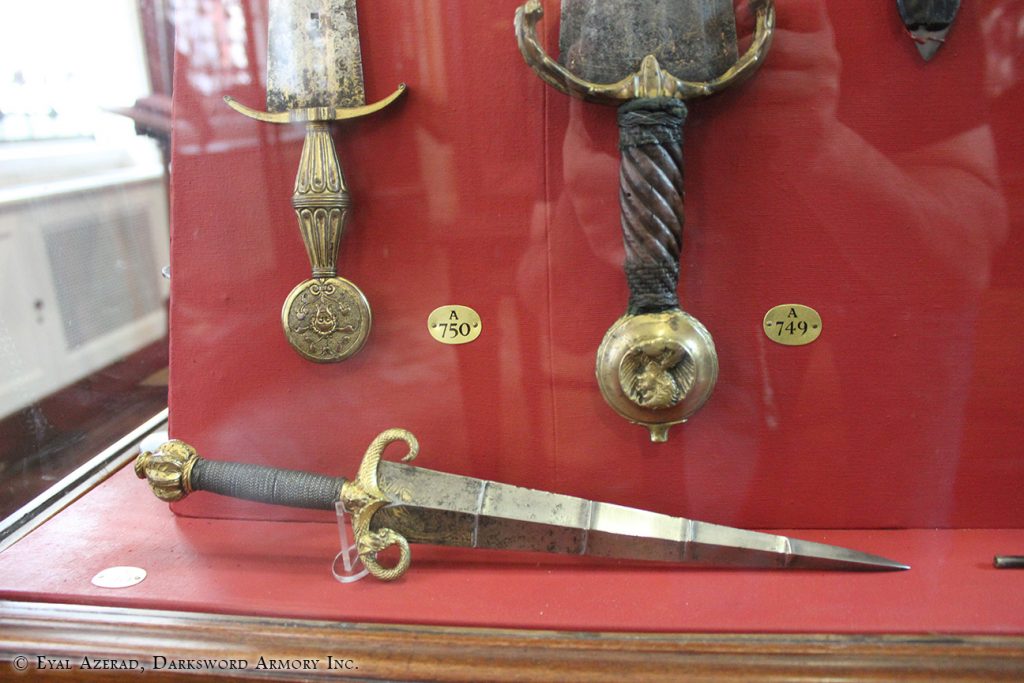 In the video below, Eyal explains how it all came about, how it feels in the hand and what made them decide on its final form.
As you can see, they pulled it off very, very well..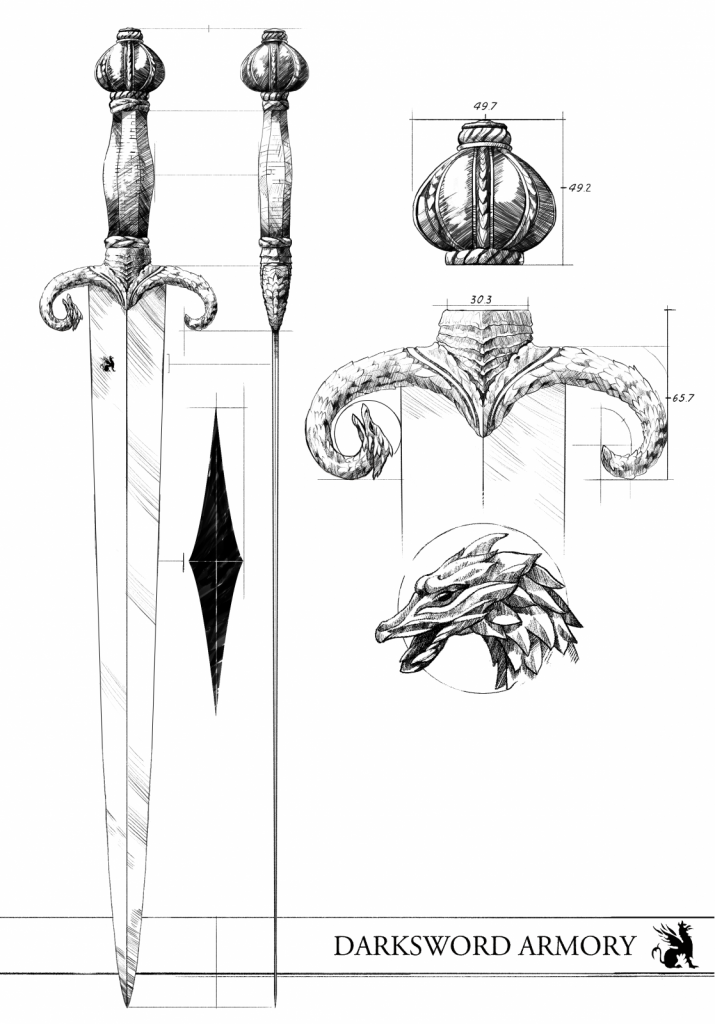 As is always the case, the SBG Sword Store offers the best deal on this blade – normally the price is $510 for sharpening and the Deluxe scabbard plus shipping and 15% sales tax for Canadian customers. But at SBG you can get it with all the bells and whistles, no sales tax and FREE SHIPPING for just $485!
Check it out below in the New Products section.