This post we have not one but TWO limited edition deals that all sword enthusiasts should have a good look at.
First off, the Dojo Pro Tanto series by Ronin Katana are back!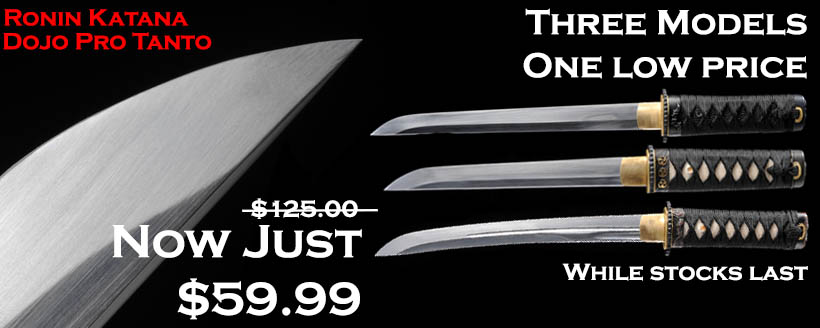 This is only a limited restock (the next batch is not due until mid to late Summer 2018) and STILL at the special introductory price of not $125, but just $59.99!
Three models are available, and you can check them out in the hot specials section here.
The second limited offer is for the limited edition Model # 3 Two Handed Sword by Ronin Katana.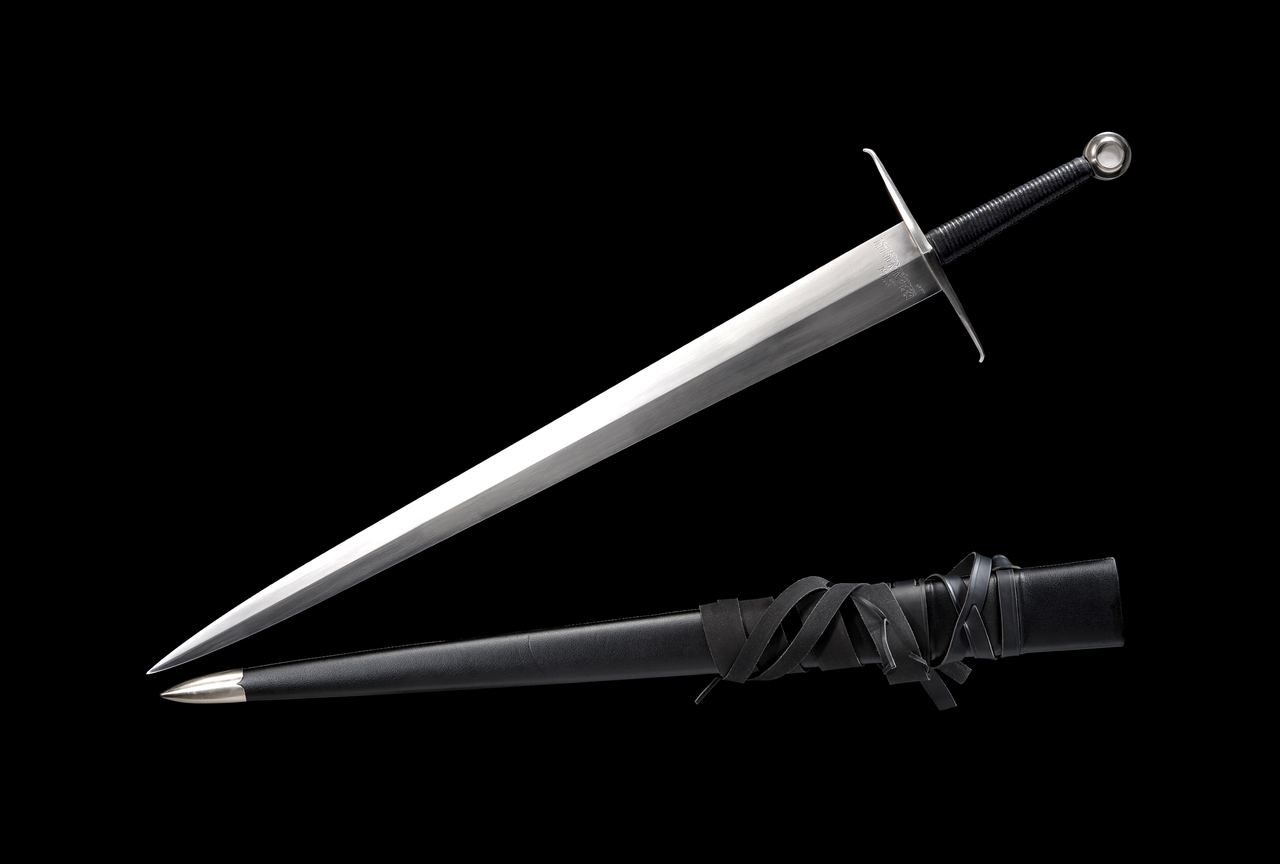 This wide bladed Bastard Sword is a replica of the historical Harriet Dean Sword – a 600 year old Italian Sword gifted to Alexandria during a time of relative peace and lost for nearly 72 years before being found again in, of all places, a restaurant in Texas! (click here to read the backstory).
It is basically the same as the standard model 3 – but for $25 more you get the authentic Arabic inscription which was key to identifying it.
Once they are sold out, this limited edition 1075 carbon steel blade with deluxe scabbard will be gone for good.