The next few weeks are going to be quite exciting ones, with several new fully functional swords poised to become available..
I sent out a quick overview to subscribers of the Store Newsletter a couple of days ago, but here is sneak preview for those of you watching at home..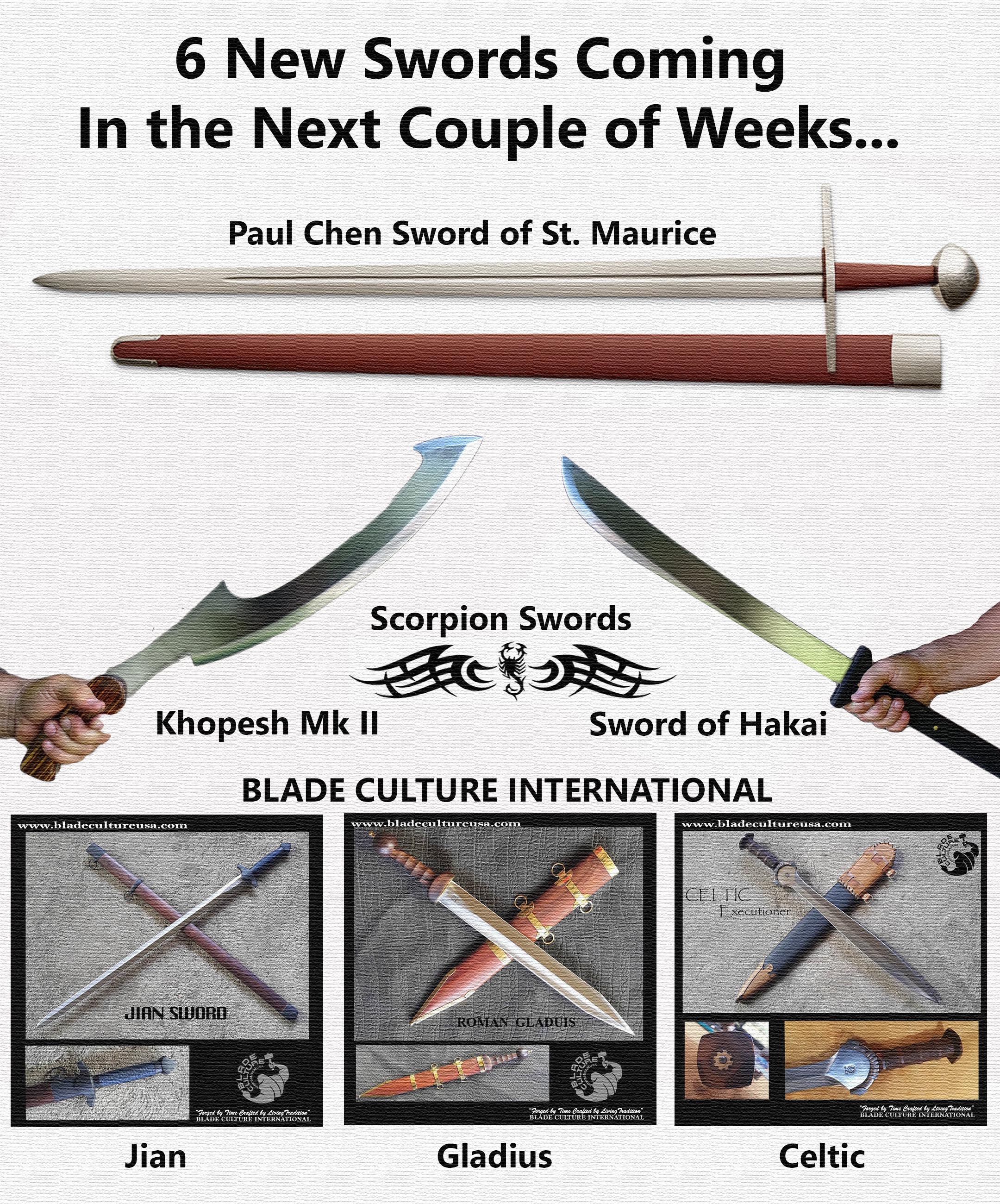 The order of the appearance of these new swords is pretty much the same as pictured above – and so we are delighted to announce the availability of the massive 37.25″ blade Sword of St. Maurice by Hanwei.
With an interesting backstory that gives insight into the medieval mind – St. Maurice (also known as Moritz, Morris, or Mauritius) was a 3rd century leader of the legendary Theban Legion of the Holy Roman Empire under Maximillian – but this sword was a typical cavalry sword from the 13th century.. This was not so strange at the time as medieval manuscripts and paintings always depicted much older scenes from history with contemporary weapons and armor.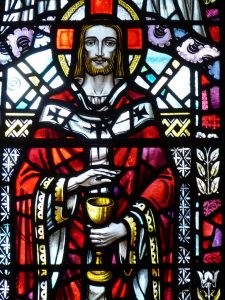 For example, medieval depictions of Jesus Christ himself often showed him in the attire of a contemporary medieval King.
Regardless of its actual origins, the sword was over time attributed to the Saint and sequestered away in his tomb, finally being kept for future posterity by the Museum of Turin in the mid 19th century.
While originally designed to be used to deliver devastating cuts from horseback, hence the extra long blade and forward balance, this is not a graceful sword by any means but a brutal chopping machine that can deliver nearly unstoppable blows.
A typical Type XI of the Oakeshott medieval sword typology, it is described by Oakeshott in "Records of the Medieval Sword" as: "distinguished by having a slender blade, generally long in proportion to the hilt, with a very narrow fuller running to within a few inches of the point."
While its origins and its lineage may be a little hazy, this faithful recreation by Paul Chen's Hanwei forge is a stunning example of their best medieval replicas – and while the MSRP of $500 is still quite reasonable, at our introductory special price of $329.99 it is a bargain for the amount and quality of steel you get..
Next Release – the Two Scorpion Sword Bad Boys..! So update you guys again very soon..