As many of you may already know, in March I took a trip to the Blade Culture International Forge in Pangasinan, the Philippines. For those of you who missed it, you can read the full write up of my experiences at their forge HERE on the main site.
Long story short, we were so impressed by their workmanship that we placed a couple of large orders with them – the second order, which is for medieval and Chinese swords, should be finished by the end of the month and available to purchase sometime in July. But the first shipment – which is entirely of exotic and affordable traditional Filipino Swords – has just landed and is now available to ship from the BCI warehouse in Stamford, Connecticut.
Below are some examples of some of the swords we have available and ready to ship.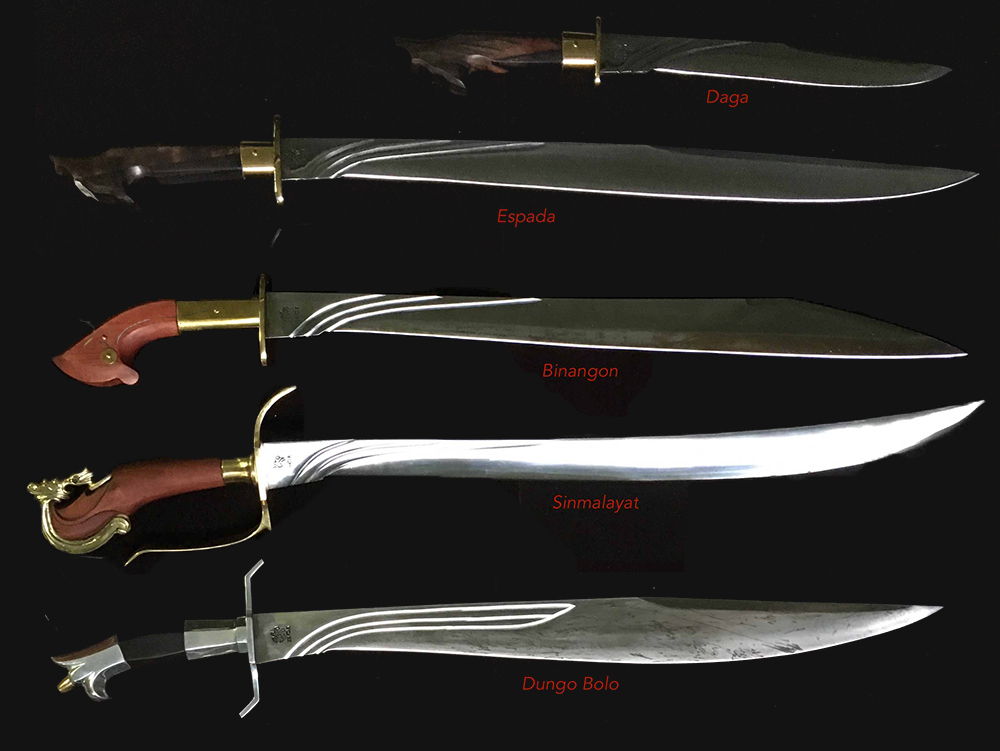 Prices are extremely reasonable – almost every sword is sub $300 (the only exception is the Espada y Daga, which is $335 but includes a sword and fighting dagger in the one sheathe, so while it is the most expensive, it is a set of two blades)..
The only real problem is that stock levels are not very high and production times between restocks can be several months, so if you see something you like, you had best snap it up before it goes out of stock..