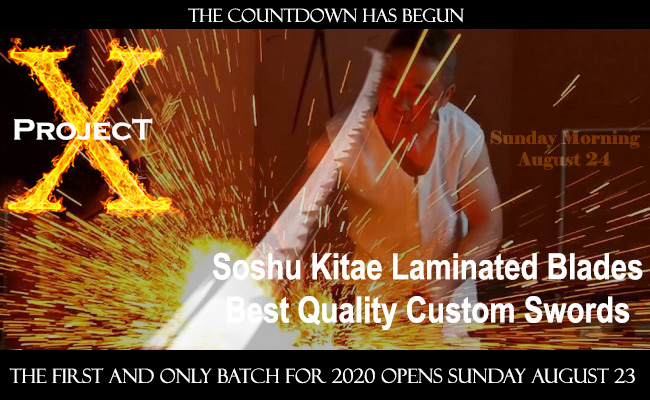 Originally planned for release in February 2020 – the pandemic has pushed the date back 6 months. But we are finally ready – a date has been set, and Project X Japanese will start a new batch in..
At 7:00AM US Eastern Standard Time, Project X Japanese opens for the first and the last time in 2020.
While you wait, we recommend two things.
Firstly, take a look at the Project X Japanese explanation pages right here on this blog. There are many great high resolution pictures of the blades, available fittings and pretty everything you need to know.
For example, click on the pic of the 'Torakami' style set below for ultra high resolution pic (click the magnify button and there is no detail you CANNOT see clearly – click the 'back' button when you are done as its actually opened in a new page).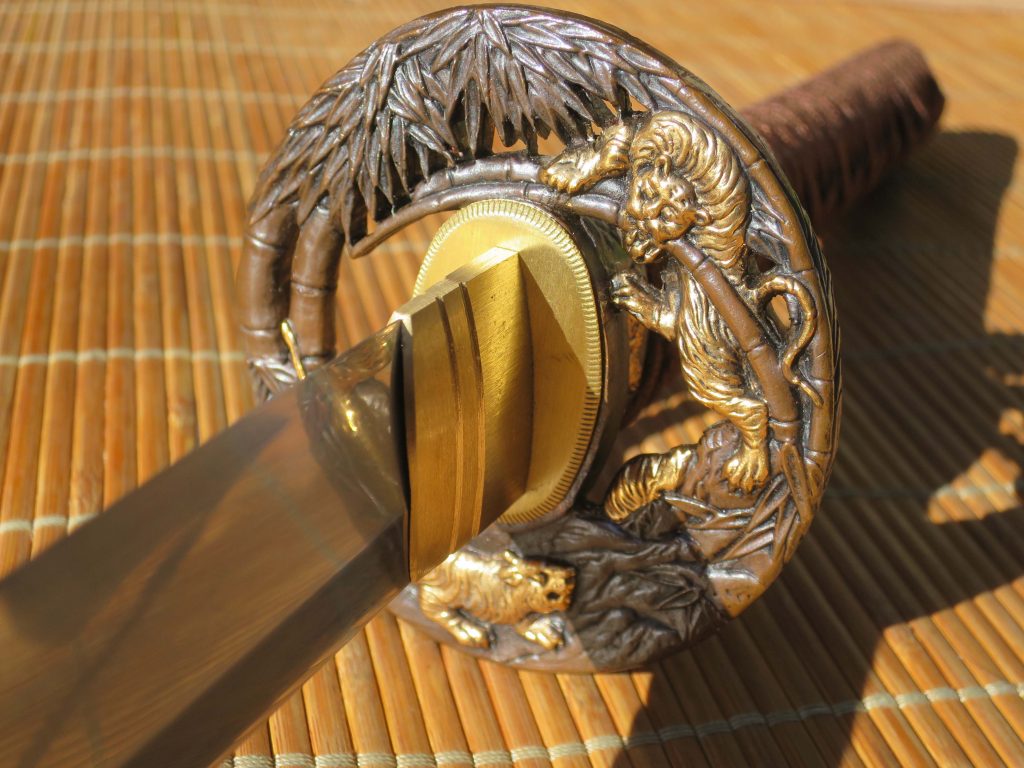 But the second step is perhaps one of the most important –
if you want to beat the rush, secure your order and get special deals and VIP treatment, sign up to the Project X Newsletter on this page here and then check out all the designs and options by clicking the link below.
P.S. Remember, you cannot place your order yet. We are only making 20 swords, and available pre-order slots fill up faster than – well, something that fills up really fast (sorry, I am terrible at examples sometimes).
We will let you know with a series of 'progress bars' that show how far along we are before the batch is filled up. So it will start off like this,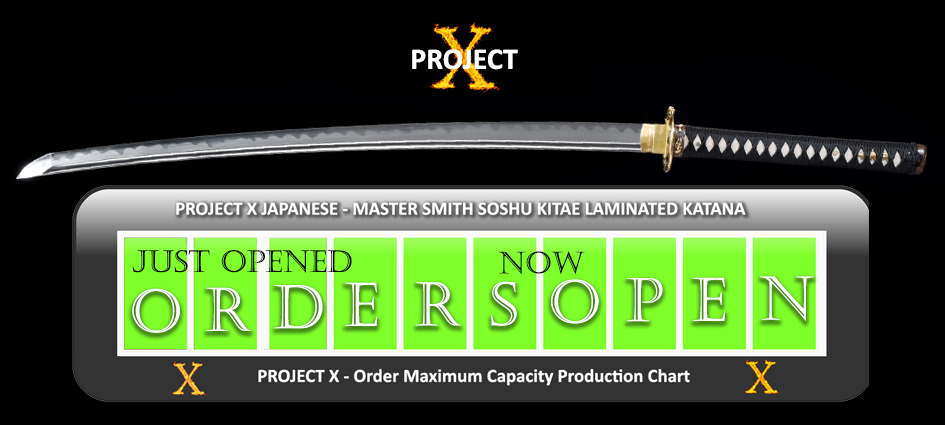 From the feedback I am getting, in the first few hours, could end up looking like this: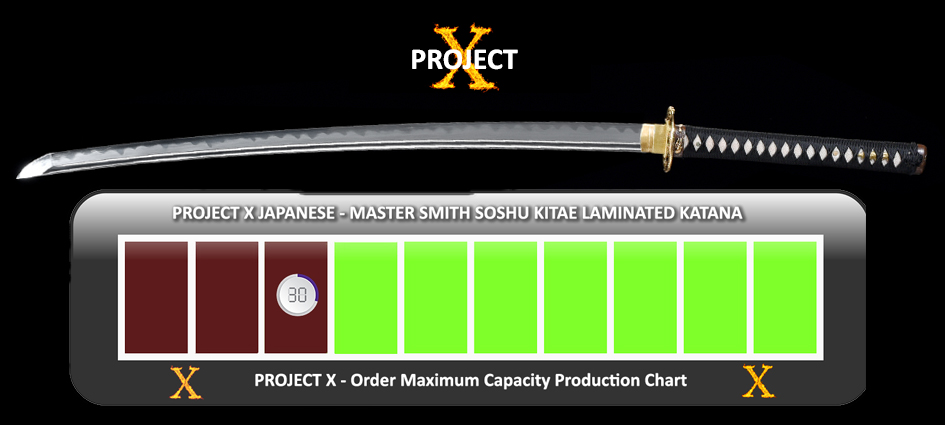 And when you see this one..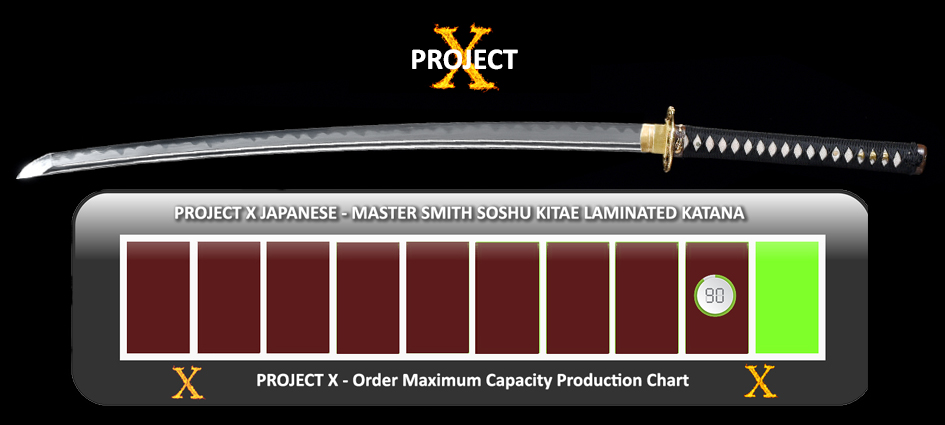 You might just have left it too late..
P.P.S. New selection of Elite Mother of Pearl Saya in our optional extras section (though please note, these are almost exclusively for Katana only – check the description here for more info

P.P.P.S. I really can't stress how much of a good idea it is to sign up to the Project X newsletter. Seriously, trust me on this one: SIGN UP HERE