We just added four one off scratch and dent/used swords to the Hot Specials section that are up for grabs – two from the Black Dragon Forge and two from Project X.
Here are the swords currently available:
This one has the works – leather ito wrap, rayskin wrapped saya, Sanmai lamination and all black fittings, but seasonal weather changes caused the wooden tsuka to shrink slightly, so it had to be permanently attached. Price for it as new would be $654.99 but available to one lucky, quick person for just $369.99 with FREE SHIPPING to Canada or the USA.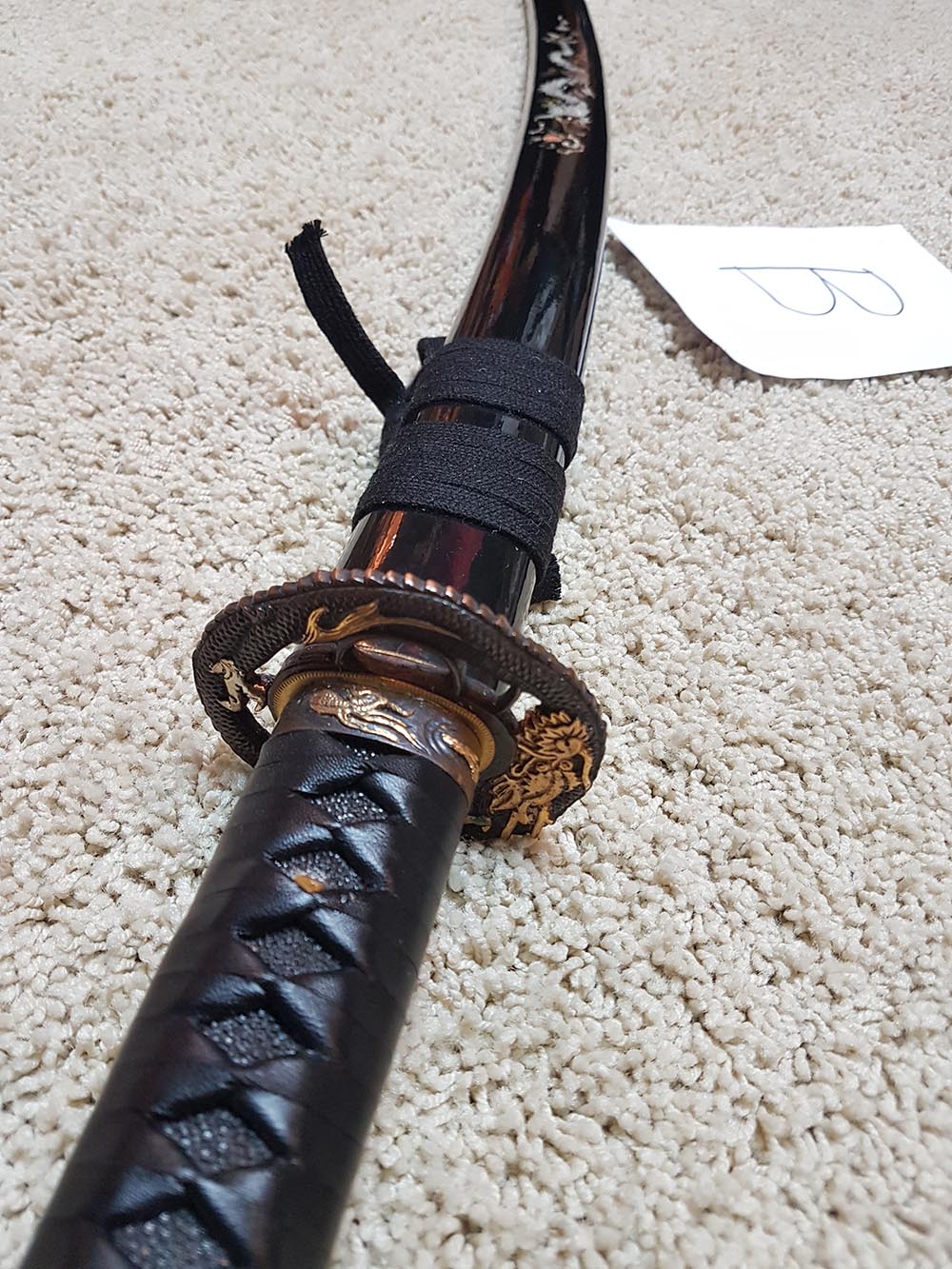 This is the VERY LAST of the SBG Black Dragon Elites – they cannot be made this way again as both the fittings and the Mother of Pearl Saya are no longer available to us. It does have a couple of minor issues – like the first sword it cannot be disassembled and the Mother of Pearl inlay is a bit blurry/imperfect…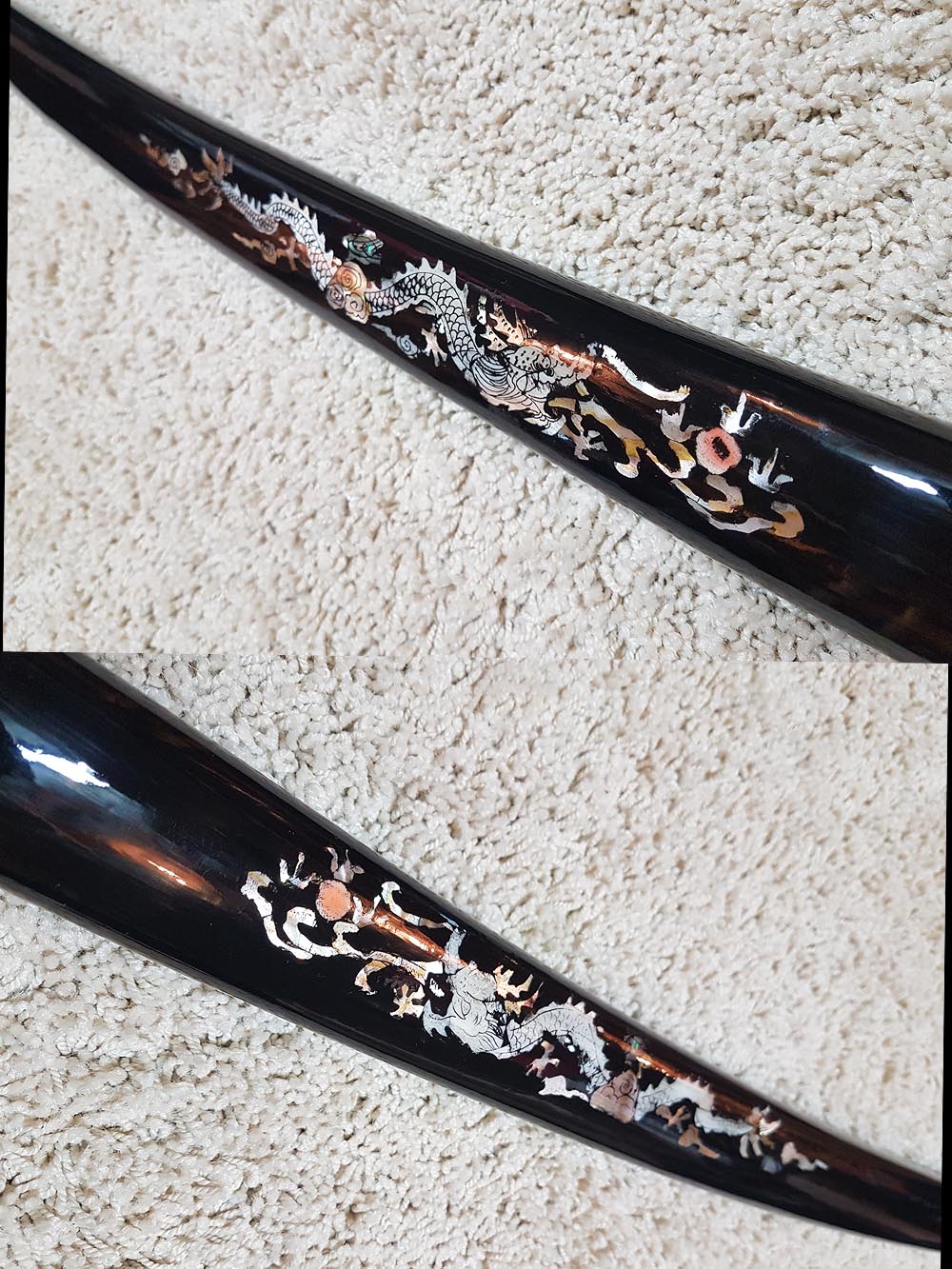 But for the $369.99 price tag (and also with FREE SHIPPING to the USA and Canada) it is quite the bargain, and as you can see from the pics, the blade is of course, absolutely stunning..
And then there are the two swords from Project X – both rare and pretty much impossible to get anytime soon.
The first is a Feathersteel Jian with some minor cosmetic imperfections of the fittings that was remade for the original customer. Normal price, $1,600 – but this last one is available for less than half price at $750..
And then there is a Hybrid Wakizashi/Ko Katana that was lightly used and has been returned, a sword that is no longer available to purchase, so this will be the last chance to EVER get this particular design – for $200 less than the original purchase price with NO waiting..
Only one of each sword is available, and once they are gone they are gone for good.