Hi everyone!
I'm pleased to advise that with batch 19 now officially on the way from the forge to my agent that we will officially start taking new orders on Batch 20 Starting THIS WEEKEND!
I've got quite a few emails to sort through from people inquiring about this upcoming batch, so if you are waiting on a reply from me please hold on just a little bit longer and I'll get to you as soon as I can.
In the meantime, here's a few more pics of batch 19 that the forge snapped for me before they shipped them out.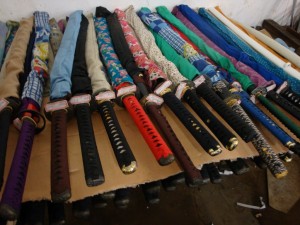 Swords in 'socks' to protect the sayas while prepping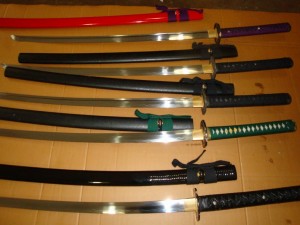 T10 blades with natural hamon
The 'Black Dragons' – with and without bo-hi
I'll try to keep everyone posted, but in the meantime – stand by!
Talk to you all again soon.
– Paul