UPDATE: Offer Extended Until End of September 2022!
In these very hard and uncertain economic times, we all welcome a bargain and a discount when we can find it. And while they are few and far between these days (as on the whole, prices are all going north and will continue to do so for the foreseeable future) here's three new hot specials that cover the majority of sword buyers with something almost any collector will like..
The first is, predictably, a Katana. But not any old Katana, this is a special price on the Hana Katana by Dragon King: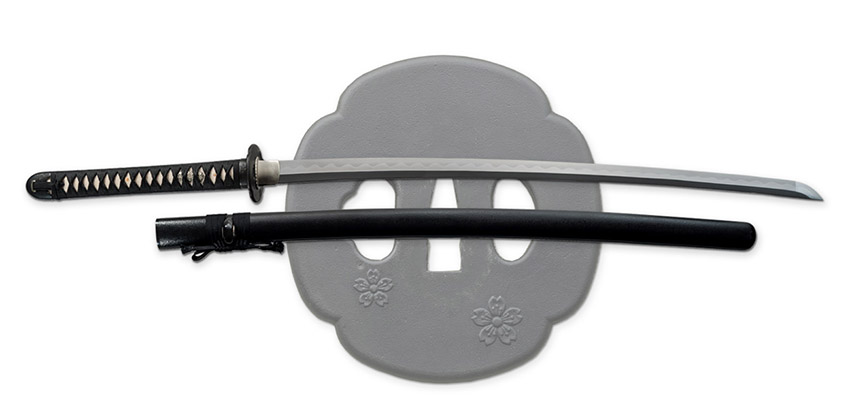 This is a sword that ticks all the boxes – a differentially hardened T10 tool steel blade with natural hamon, black cotton ito over real rayskin, silver colored habaki, seppa and menuki – in short "The Hana Katana is a sword for the humble warrior who needs only to let the blade do the talking."
The normal retail price on these is $521.59 – but they are available while stocks last until the 31st of August for just $299.95!
Also discounted down to $299.95 until the end of the month, we also wind back the clock and the price on the amazingly durable 9260 Spring Steel Type XIV Arming Sword by Kingston Arms!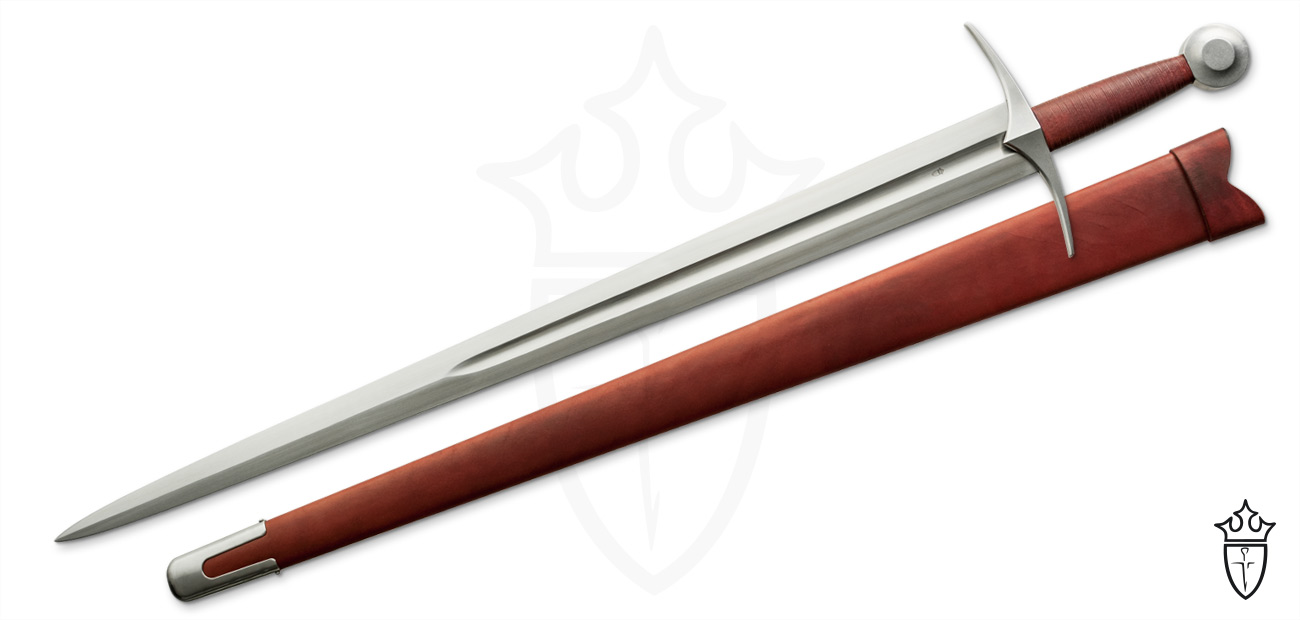 Overall: 34 1/4″ Blade Length: 28″ Weight: 2lb 2oz Point of Balance: 4 1/2″ Point of Harmonics (CoP/Sweet spot): 18″
Truly amazing value for a Gus Trim designed, high performance, maximum durability medieval sword.
And last but not least, the deceptively elegant lines of another 9260 Spring Steel blade – this one the Wasteland Gladius, a total bargain at the unprecedented low price of just $139.95..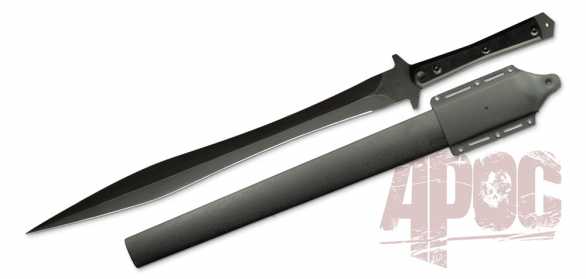 Truly quite iconic (indeed, it is the sword featured most prominently in the A.P.O.C. product line store header):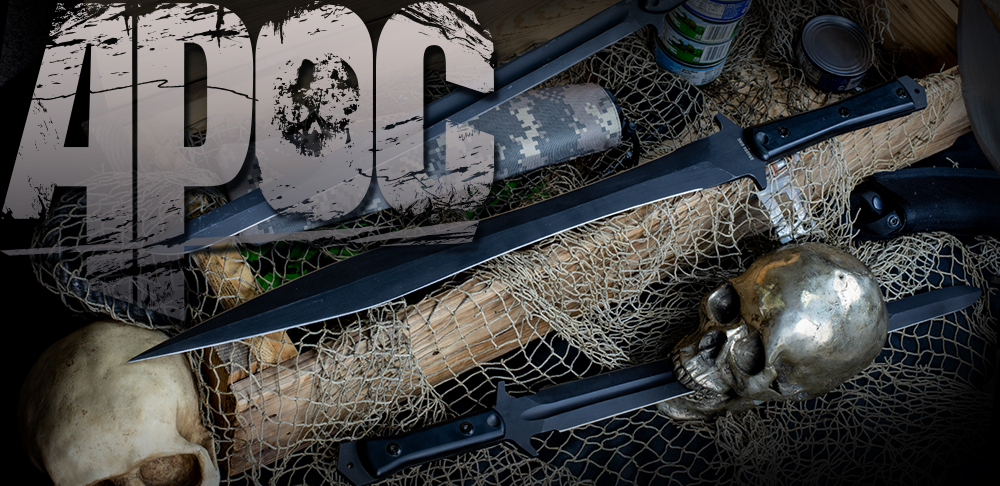 Metal skull and tinned survival foods not included..
Awesome deals abound, but only until the end of the month and WHILE STOCKS LAST..