Here's a few that are left (and info on when our store will be closed for the holidays)
The Black Friday -> Cyber Monday Specials were pretty intense. But as we get closer to Christmas, as we recommend in the Christmas Sword Buyers Guide – the longer you leave it, the greater the chances of having all kinds of issues – from no time to do an exchanges or returns if you don't like what you get, too many parcels in the system causing damaged and lost products, etc, etc, etc (read the article to get the full story)..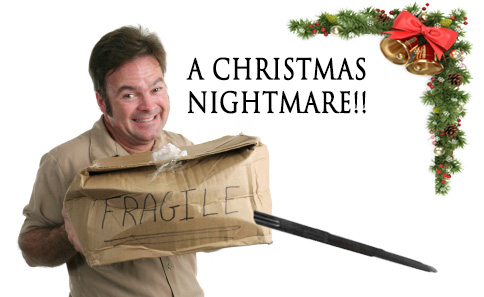 As such, the time for special offers is coming to a close for us, especially as we will be closing a little earlier than usual this year (and opening a little later) due to a pending trip to Japan to visit my daughter and also to take a side trip to spend several days with a genuine Japanese Master Smith (which I wrote about in this months issue of the Sword Buyers Digest – click here if you didn't read it).
So first off, here is a heads up on our official 'store holiday schedule':
Closed from Friday the 20th of December to Monday the 13th of January 2020
During this time, orders can still be placed and there will be a skeleton crew processing some orders – but customer service support will be limited and/or extremely slow during this period as we are officially closed (but like I said, a skeleton crew will be in place and I will also be checking in whenever I have the opportunity).
In the meantime, while the BIG sales for 2019 may be over and done with, we have decided to keep a couple of special offers going just a little bit longer, and introduce a new one..
First off, it sounds like a nightmare or groundhog day gone horribly wrong, but Cyber Monday will last all the way until this Friday for one special deal – the $179.99 O-Katana offer by Ryujin!
OFFER EXTENDED UNTIL FRIDAY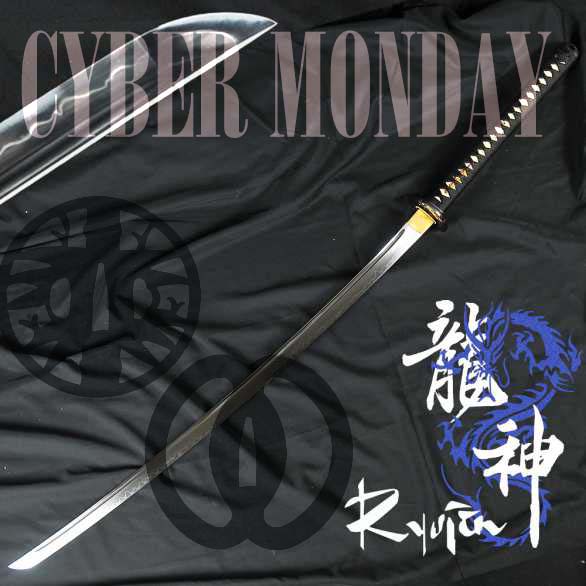 CRAZY PRICE ON A SOLID SWORD
And then a brand new offer for fans of solid, practical no-nonsense blades – a crazy price where we aren't even sure if we will make $2-3 per sale on the Renshu Katana by Hanwei.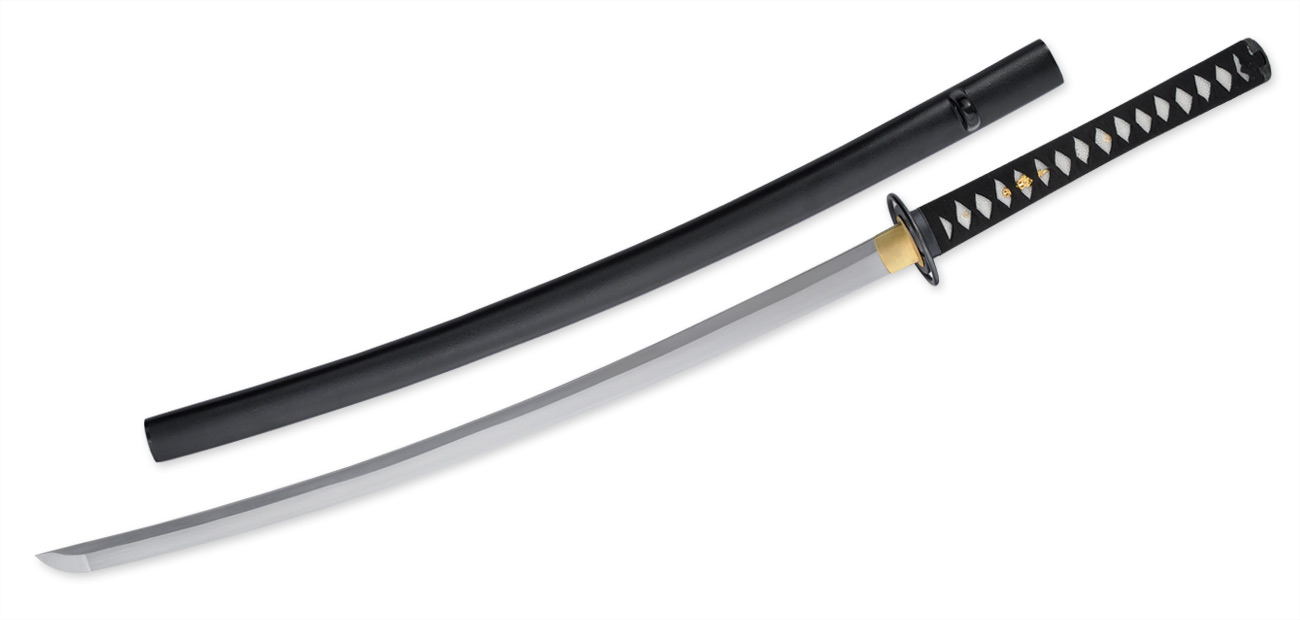 The blade is the same monotempered 5160 Shobu Zukuri style as the more expensive Raptor series, but with simpler fittings and a lower price tag.. $400 over at Cas Iberia, but less than HALF PRICE until the 18th of December and while stocks last for just $199.99..
In the coming days and last few weeks leading up to the holidays there may be a few more deals here and there – and with the clock ticking away, each one is set up to try and make sure it gets there on time for Christmas. So don't miss out..