Well, it is offical – the discounted Raptors are all sold out.. But there are still some great deals to be had.. Indeed, a quick look at the hot specials page reveals that the Raptors were just the tip of the iceberg for getting some serious bang for your buck..
But like the Raptors, you need to act fast or you will miss out on these deals too!
For example, we have at the time of writing this post – 4 one off, heavily discounted SBG Black Dragon forge Katana with an average discount of around $200 per sword..! (and all are with FREE SHIPPING to the USA and Canada!).
Click here to see the whole line up and for more pics and info..
Or how about the very LAST Project X Jian of Marquis Yi?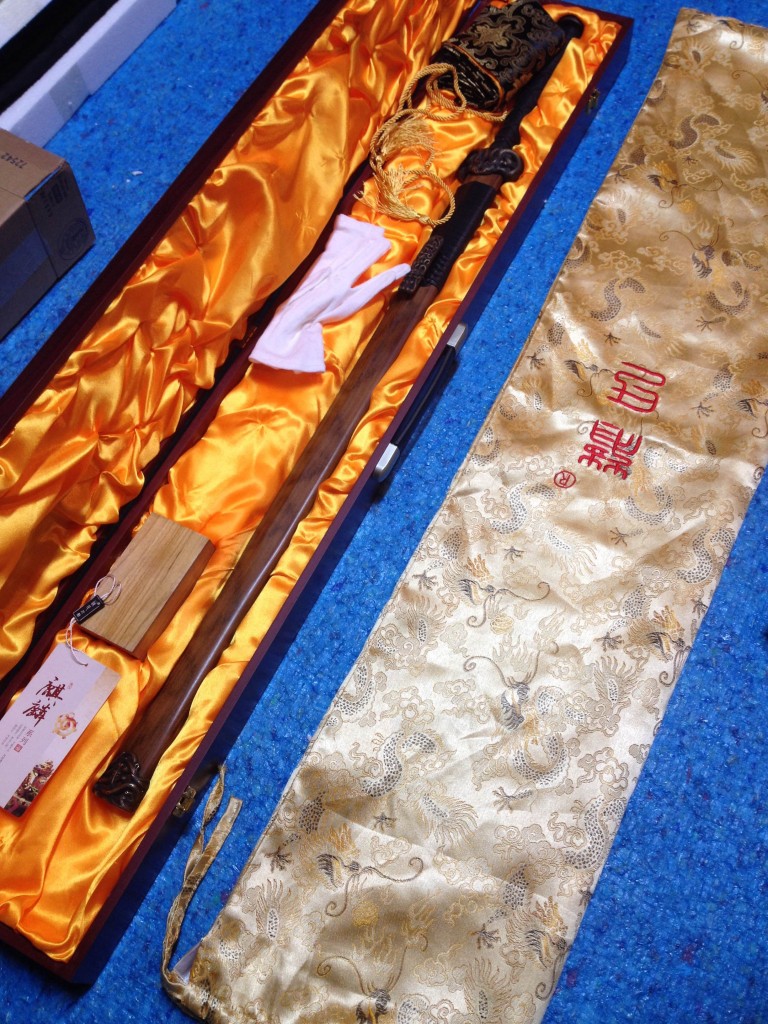 Returned by a customer who used it only for formwork but could not keep up the repayments – it in as new condition, for just $999.99 (normally $2600 if you buy in Longquan!)..
Click here for more information
OR, for those of you crying because you missed out on the Raptors – How about a deal with the same blades (literally from the Hanwei Raptor Series) at the SAME low price ($199.99) – until April 24th..?
Click here for more information
Or newly added as of today, the stunning Shashka Saber by Hanwei – down from $525 to, $249.99!! (well below the wholesale price due to overstock).
Click here for more information
Don't miss out guys, as many of these are one off's and the others are time limited, the clock is still ticking..!! Grab them while you can..!