Plus Behind the Scenes Making of the Redesign
It has taken us quite a few month to get there, but with the redesign and re-release of the 4th sword in the Doomsday Series, the 'Sword of the Daywalker' inspired by the Wesley Snipes hit 'Blade' Franchise – the overhaul is complete and once again Jason Woodard is freed up turn his attention to creating even more swords and blades for the series..
But in the meantime, here it is – version 2.0 of the $279.99 Daywalker Sword: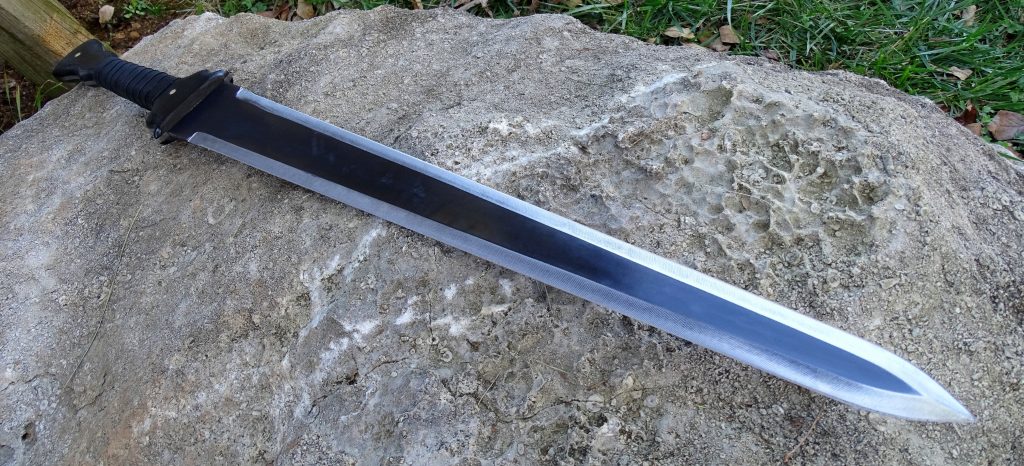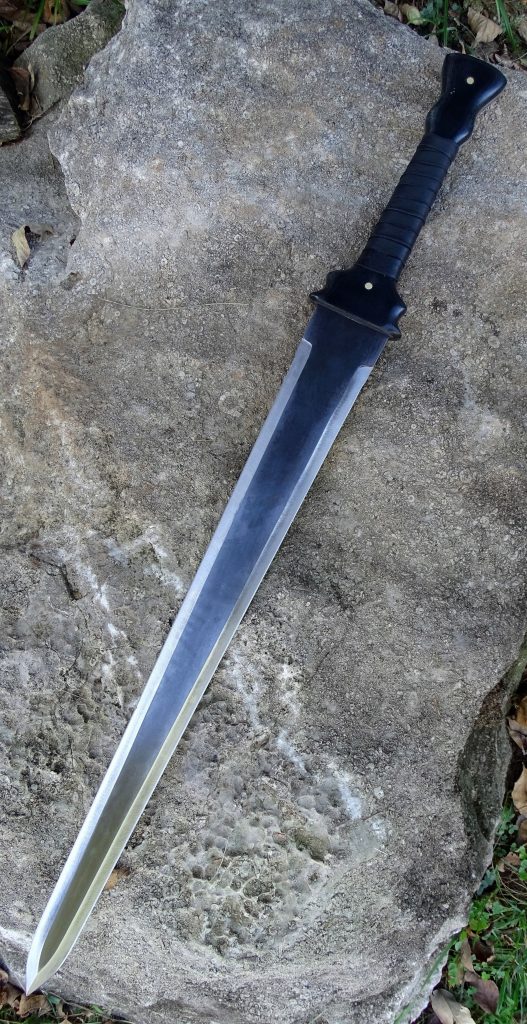 Making of – Behind the Scenes
First the redesign was submitted as a 1:1 scale blueprint by the designer of the original Doomsday Daywalker Sword, Jason Woodard.


Here is how it got from paper to steel – starting with the basic blank and template for all future orders of this model:

The first rough grind before heat treatment:

And of course, the bare blade after heat treatment:

8 strategically placed pins are then inserted and the handle firmly epoxied in place:

Then the handle is contoured and shaped before three additional brass pins are inserted, ensuring the handle is as sturdy as is humanly possible and contributing greatly to the swords overall durability.

Then after some final finishing touches, it is done!