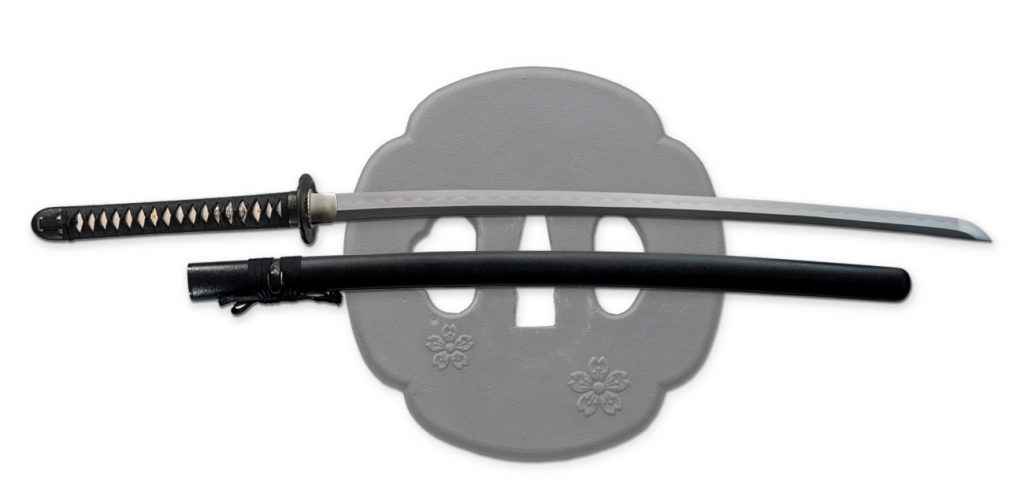 The 'Hana' Katana by Dragon King is for the sword collector who likes clean, simple lines, traditional fittings without any of the 'bling' and a well balanced sword with nothing that really stands out, but rather keeps it all as simple and practical as possible.
That said, it does have several stand out features such as the silver colored menuki, habaki and buffalo horn kurikata as well as a textured saya that hides fingerprints and minimizes the appearance of any scratches or bumps that may occur during its lifetime.
And the genuine hamon of the classic T10 blade is very clearly defined – making for a very traditional looking classic Katana.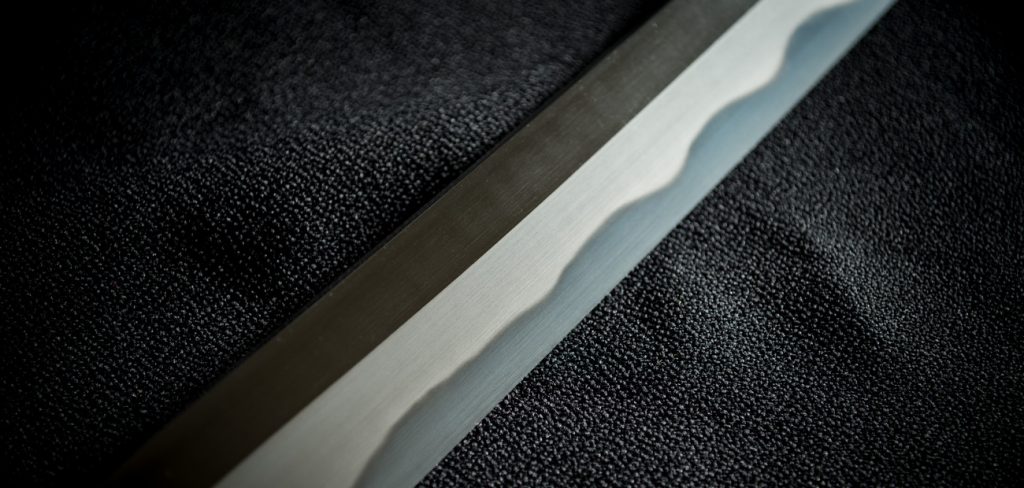 The MSRP on this sword is $519 – which is what I would call 'reasonable' but at that price, there are better choices. At our everyday low price of $329.99 – its great value for money and well worth a serious look.
But from now until the end of the month and while stocks last you can pick it up for just $269.99 with FREE SHIPPING and well, if it wasn't on your radar before it certainly should be now..!