United Cutlery is generally NOT a company most serious sword enthusiasts think of when they are seeking a decent piece of steel. The vast majority of their offerings are stainless steel fantasy pieces, though that said – very well made, nice looking 'sword like objects' at quite reasonable prices.
However, all that changed dramatically late last year with a significant expansion in their HONSHU brand name, a series of tough Tactical blades made to surprisingly good tolerances and specifications.
How tough?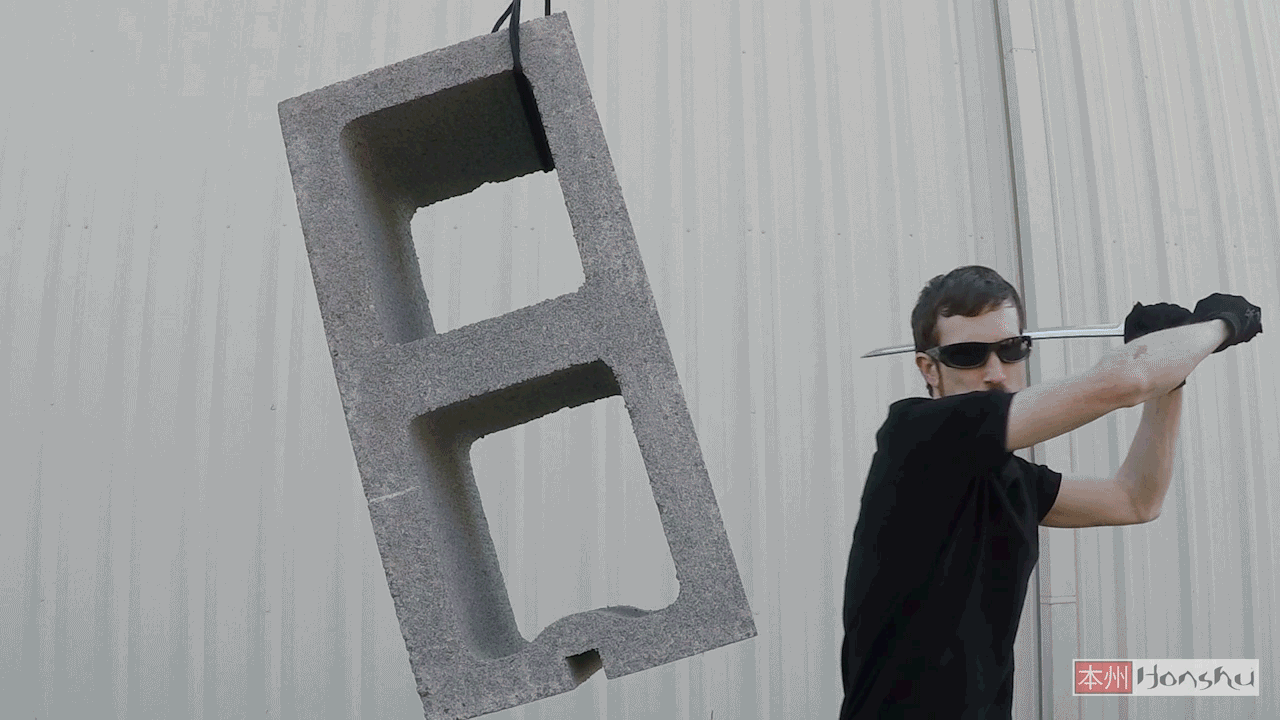 THAT TOUGH!
We are offering three swords from the series, the futuristic looking Broadsword, the Boshin Katana and the double edged Boshin Katana – all very well made and beautifully tempered hard wearing 1060 carbon steel blades – one of the best choices for a tough, durable 'take on anything' kind of blade.
Broadsword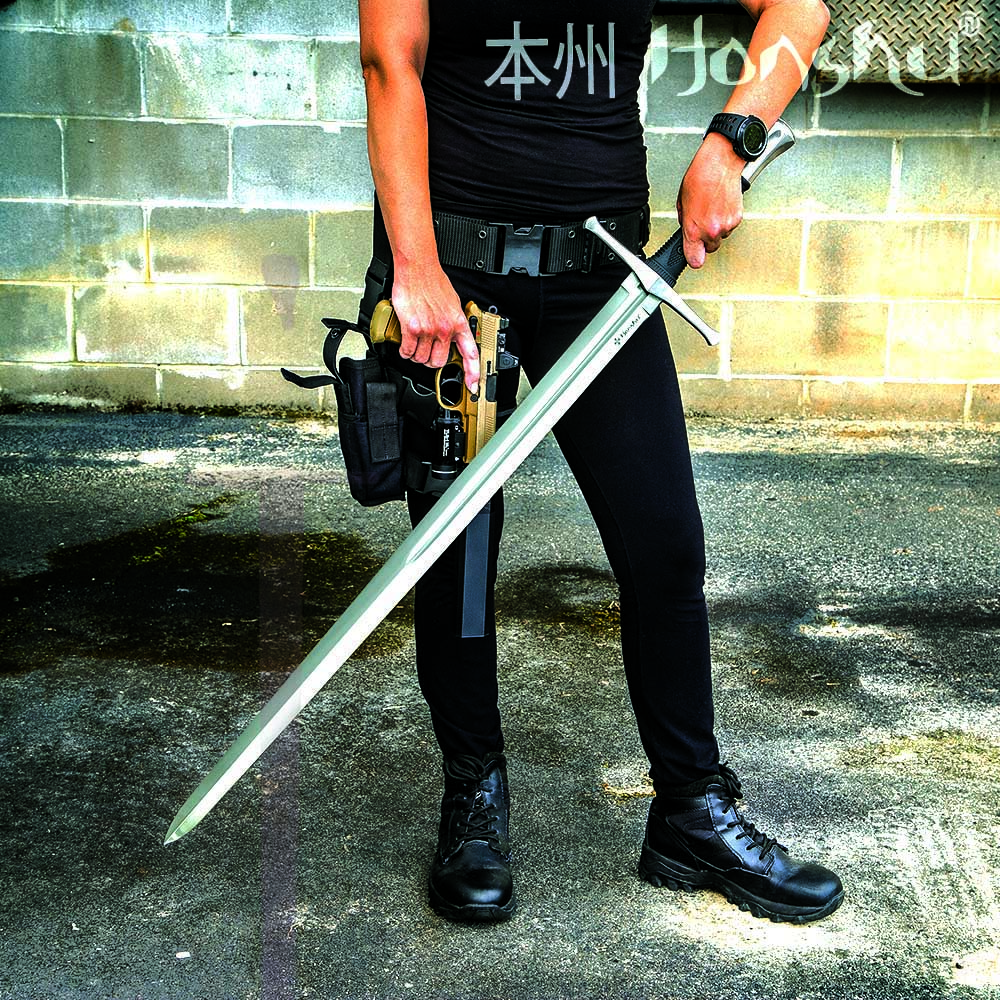 Boshin Katana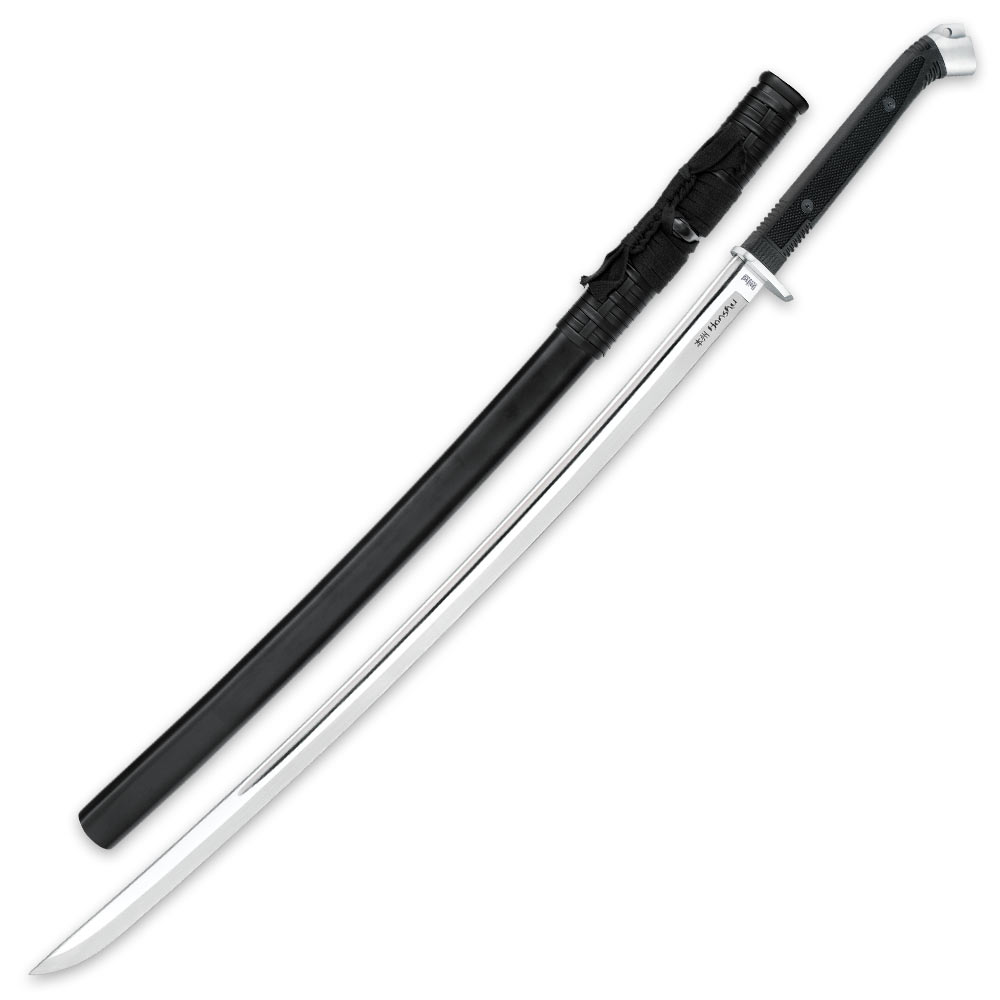 Boshin Double Edged Sword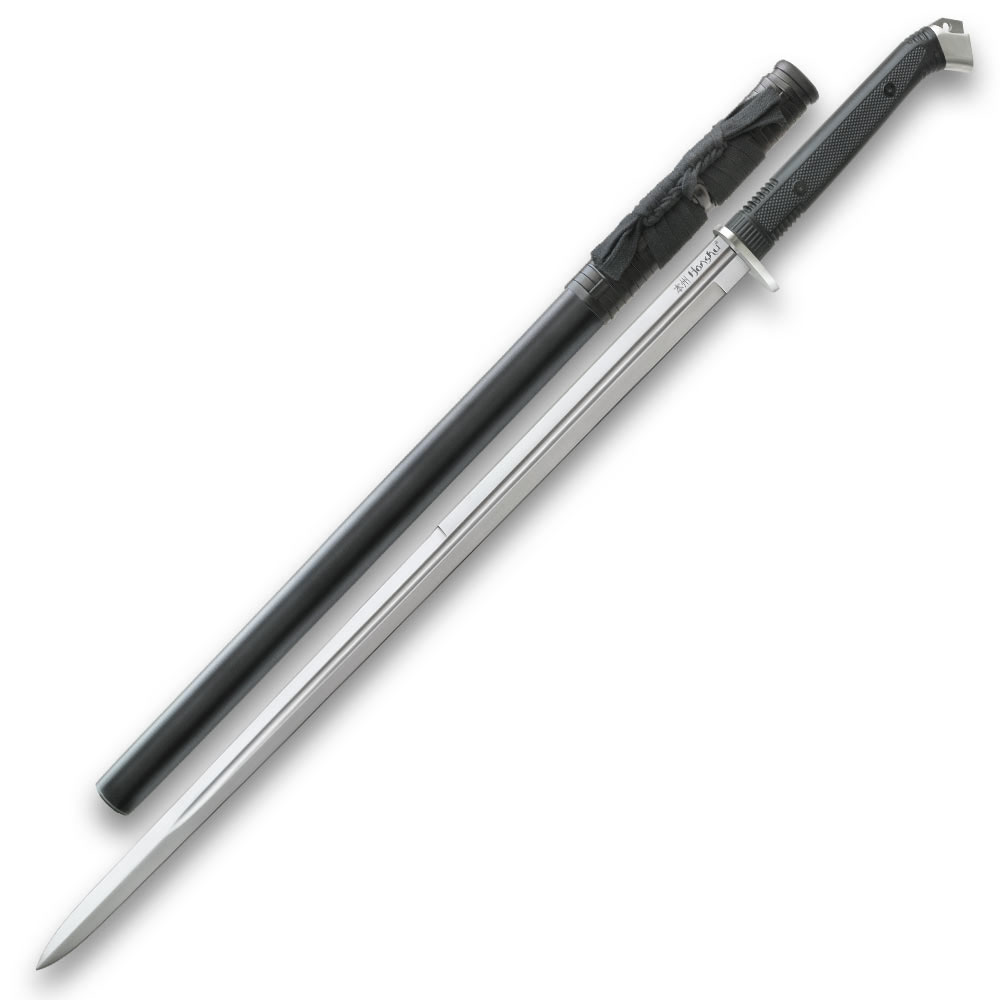 And don't forget – you also get FREE SHIPPING in the USA!
The value for money factor on these swords is off the charts, each is made from ultra modern materials using advanced construction techniques for a consistently good, well made product at a price almost ANYONE can afford.
Check out the specs and all the info on each of the three models here: