Following hot on the heels of the SanMai Laminated Baika Tanto by Dailan based artisan Frenchie Jin is the more affordable – and almost as stunning – alternative – the Bamboo Tanto.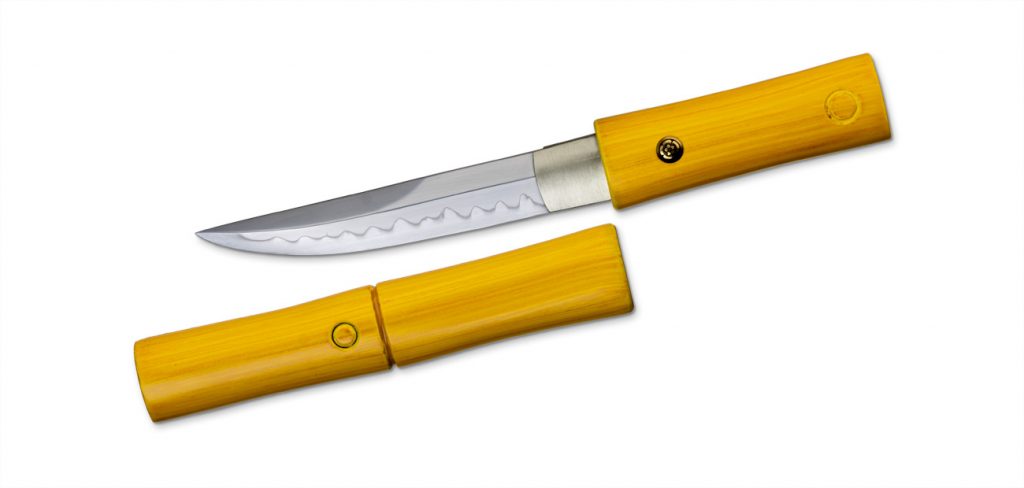 Sporting a beatufilly tempered, stunningly executed T10 Tool Steel blade with distinctive Choji hamon packed away into what appears to be a short length of stylized bamboo..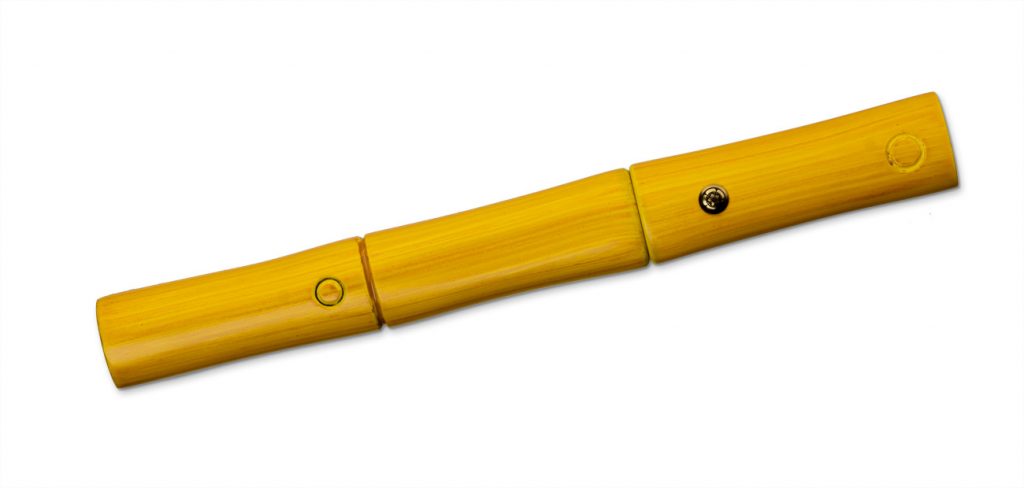 And should you ever have doubts about where the blade is when you draw it, simply place your thumb on the circle on the saya to know the direction of the blade edge, and your other thumb on the highly detailed mon on the handle to draw it open.
Released with a retail price of $275 you can get it for just $199.99 right here at the SBG Sword Store.