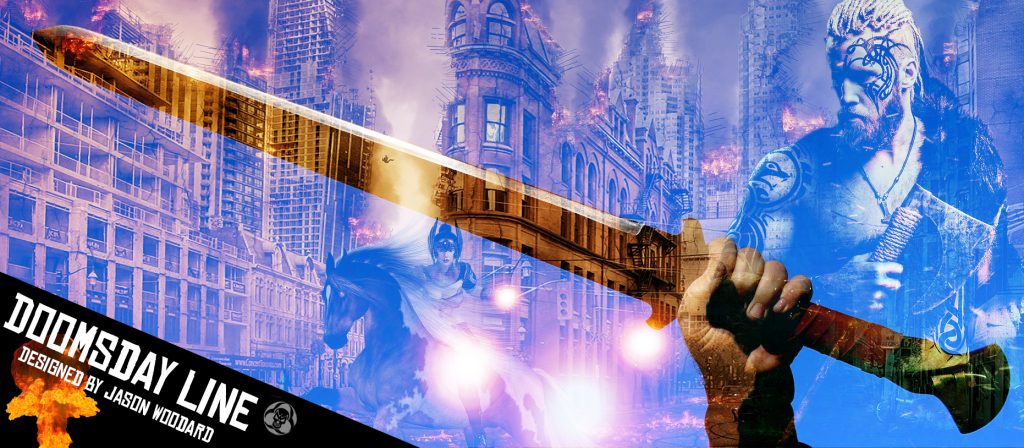 In the Viking Sagas, Ragnarok was the day of reckoning – in the time of the axe age, the sword age – time without mercy..
And while we aren't quite there yet, this old legend of a much harsher time is reborn – Sword # 6 in Jason Woodard's Doomsday Series: the Ragnarok
As with all of the swords in the series – it started with Jason's 1:1 scale blueprint

Then Chris got to work taking the design from paper to 1095 carbon steel, cutting out the blank

It is then ground to shape – and 11 holes are drilled into it, into which fixing pins shall later be placed.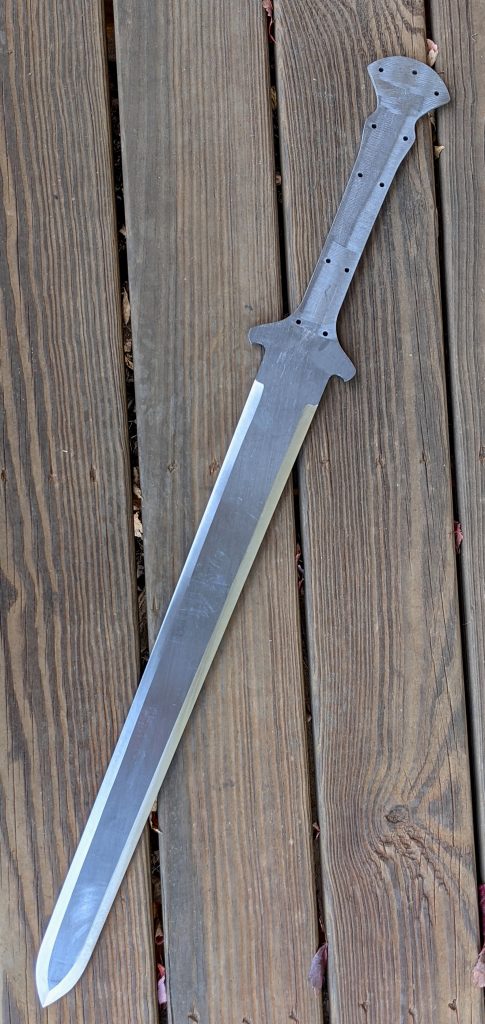 The blade is then heated to approximately 1500 degrees, until it becomes non magnetic and then quenched in brine (salt water). The 2nd step is Heat Tempering, which consists of heating the steel to 500 degrees for 2 hours, and letting it air cool. This makes for a Rockwell Hardness of approximately 57 HRC.

The pins are inserted into the hand shaped Walnut wood handle and then epoxied into place, giving the sword the durability that Scorpion Swords are famous for.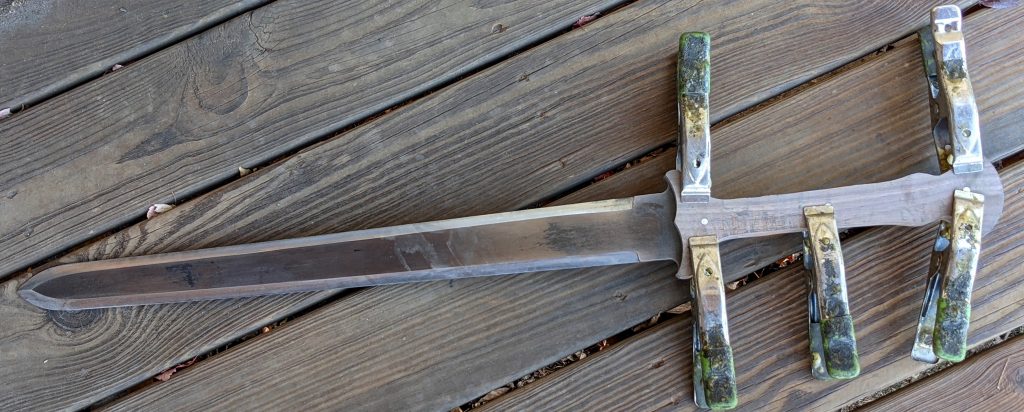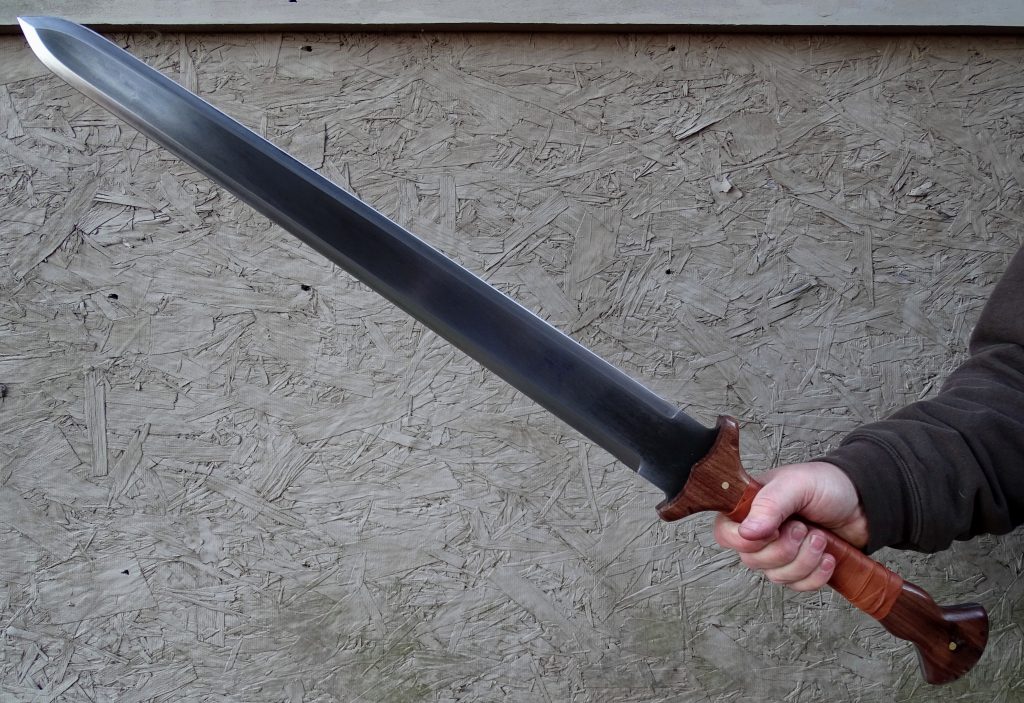 Hand made to last with pride in the USA – just $289.99