Ok, a quick update as to where we are at.
Now that batch 20 is officially closed and batching up to go to the forge we are concentrating on preparing for the previous batch 19 to land and be sorted and shipped to their expectant customers.
I'll be in contact with everyone from batch 20 over the next few days, so really this is more of a side note here – in the meantime, the long anticipated restock of Ronin Katana's Dojo Pro series is expected to land and be ready to start shipping orders between the 23rd to the 27th, and as these swords have been out of stock for several months now, I expect the initial demand is going to be rather intense – especially for the extremely popular Dojo Pro Ko Katana – which may only actually be in stock for a few days (they sold out in a couple of weeks last time and the pressure has been building on them ever since).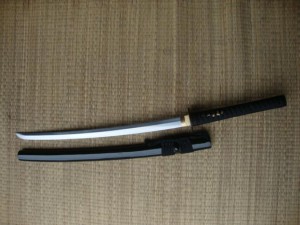 Too popular for its own good – the 1060TH Carbon Steel Ronin Ko Katana
As such, if you are interested in this particular model and want to secure one I STRONGLY suggest you sign up to the notification list by clicking the 'order' button and then entering your email address to be informed the minute it is available to order (this occurs automatically on all out of stock products).
Of course, along with this incoming shipment are the two prototypes of the Project X Katana – so once we have the stats and some detailed pictures we will be offering this truly exceptional opportunity to a select number of individuals. So stay tuned folks! Exciting stuff ahead!
– Paul