As the month draws to a close we are delighted to announce not one but TWO new designs from our friends at Scorpion Swords.
The first was designed by a customer who was looking for an Orcish themed weapon different than the existing Orc War Cleaver – and so came up with the second 'Orc' weapon by Scorpion, the 'Orc Chopper'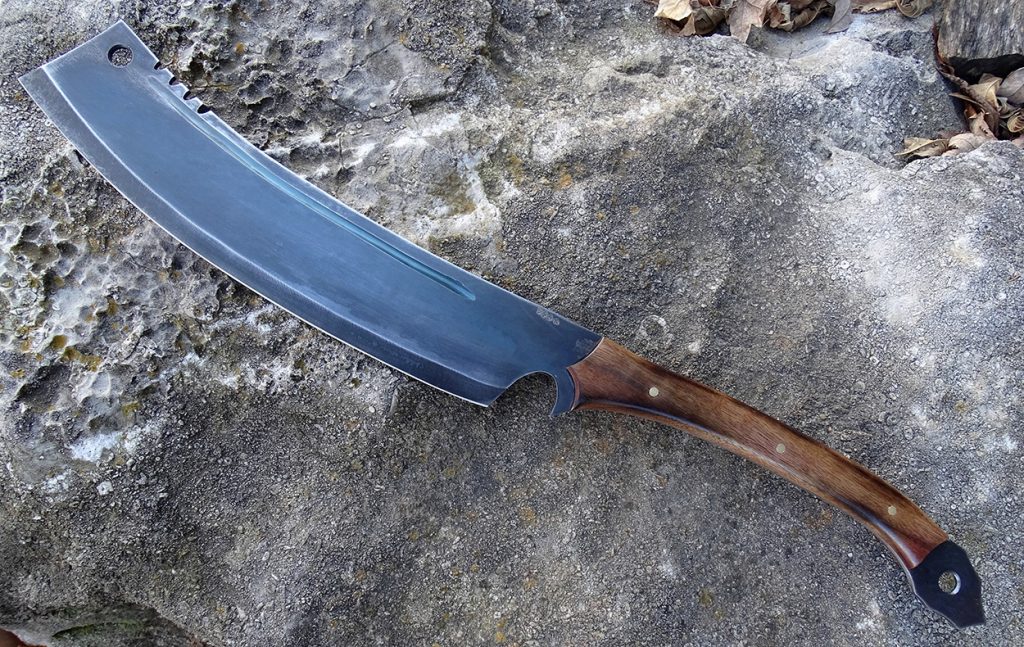 It is, as you might expect from anything with "Orc" in the title, a brutish weapon – capable of generating tremendous force and with a long two handed grip, extremely versatile in the ways it can be wielded and quite a bargain for a blade hand made in the USA, just $274.99.
And the second blade is the first Axe we have released and the 3rd design by Jason Woodard as a part of his Doomsday Series – the Boarding Axe.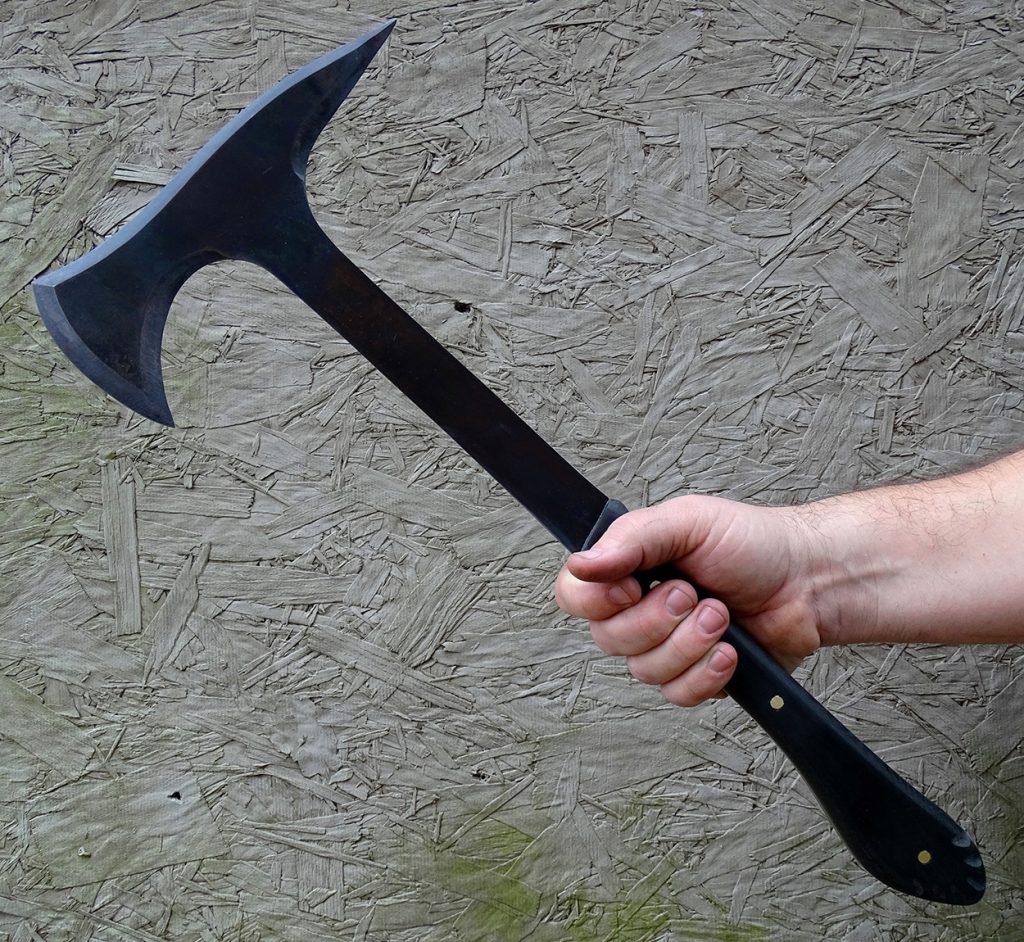 Inspired by the Boarding Axes used by 19th century sailors, this utilitarian Apocalypse Ready multi-tool is the ultimate end of the world insurance policy.
Made from one solid slab of hardened and tempered 1095 carbon steel it is virtually indestructible and tough enough to demolish a car and then cleave through a horde of rampaging zombies like they were not even there..
Here is a quick behind the scenes look at how it is made – first up – referencing Jasons' design notes along with the first 1:1 scale paper blank cut to shape.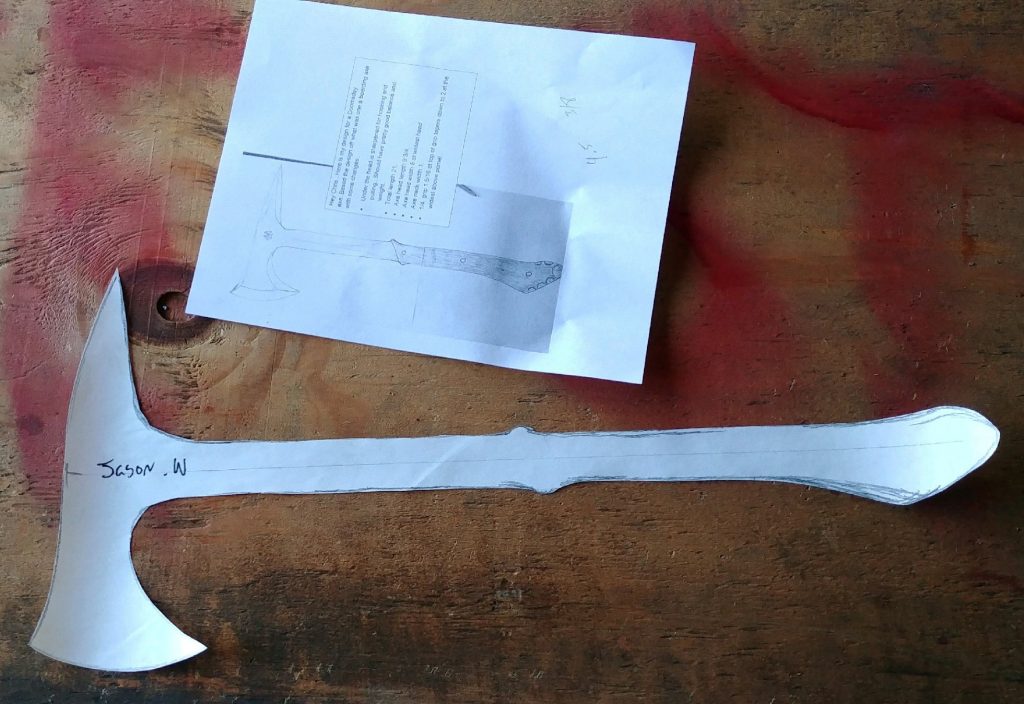 Then, the shape is cut out from a sheet of premium 1095 carbon steel – ground to shape, heat treated, colored and the two slabs of the Black Linen Mircarta handle prepared to be pinned and gorilla glued into place so that it is essentially of a one piece construction with no loose or moving parts.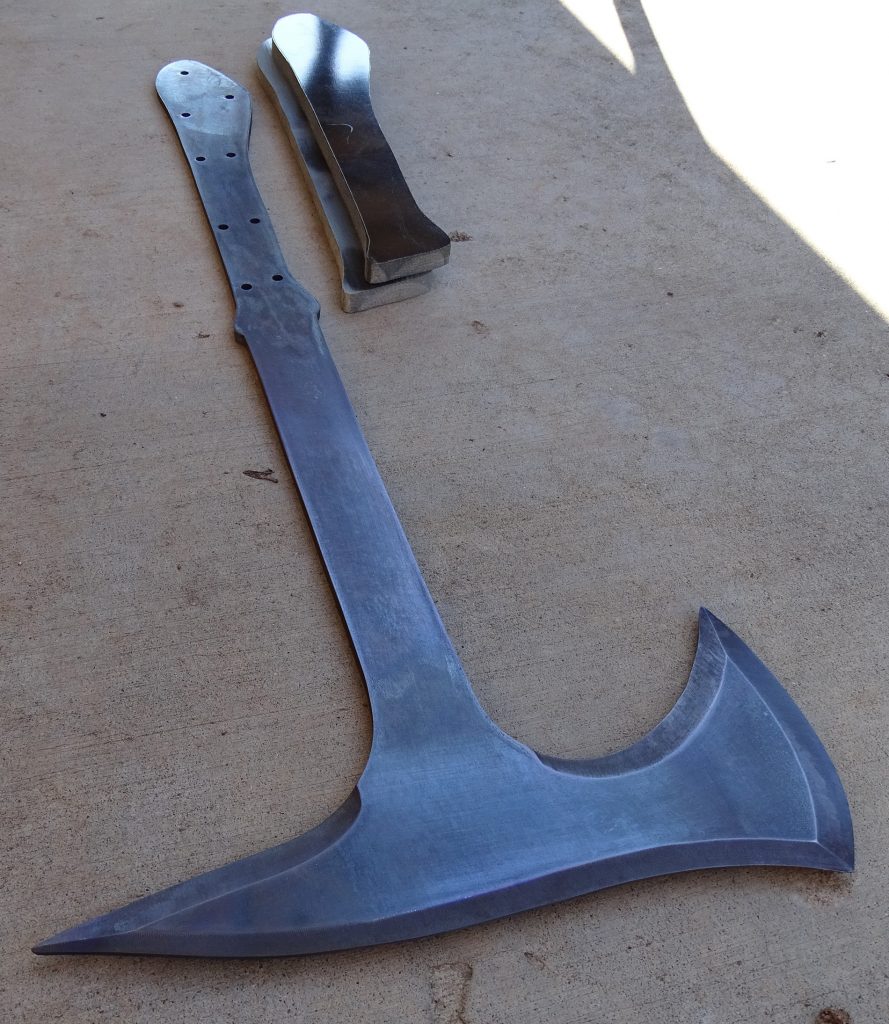 And then it is done – and one of the most affordable designs to boot at just $229.99
Check it out below:
Or click here for the full Scorpion Swords line up, including many SBG exclusive designs.