I posted the first 'teaser' about this upcoming Project in the December issue of the Sword Buyers Digest – followed shortly by another mysterious post called 'Store Officially Opened' made on the 14th of January – but the time has come to lift the lid and show what a goodly portion of the trip to Japan that I document in this months edition of the Sword Buyers Digest (click here to read it online) was all about..
INTRODUCING: Blades of Japan at SBG

The full backstory of how this project came about is explained in detail in our new article on the main site "Antique Samurai Swords: a personal journey" – but the long and short of it is that the Japanese economy, which has been on a steady downwards incline since the late 1980s – has reached a point where the market for Antique Nihonto has pretty much dried up..
This has led to a series of price drops and devaluations, but despite lower pricing, the swords are STILL not selling in Japan like they used to. So, with dramatically discounted Nihonto under their belt, SBG was contacted by Chris Loeber and the Japanese Blacksmith Shinsuke-san, to help try and move some of these amazing historical blades and offer them to the SBG Sword Buying community.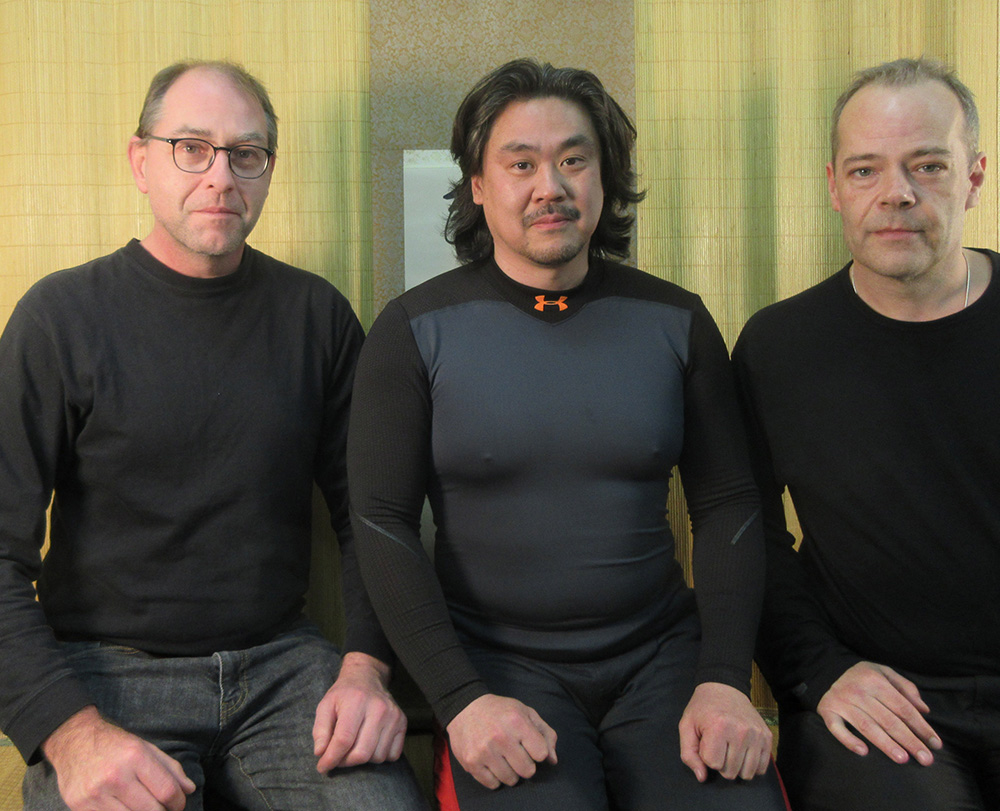 So what do we have to offer in round one?
5 Antique Edo Period Katana
2 recently made Gendaito
1 Amazing fully furnished Daisho Set
1 Shin-Gunto with antique Edo period blade
1 Wakizashi
1 700 year old Tanto
1 Full set of demon themed Koshirae
A set of antique menuki in an antique lacquer-wear box
A large selection of hand made tsuba
Some of these swords have quite an interesting backstory to them. For example, the Gunto was an older blade mounted in military fittings for the war and both the soldier and the blade returned to Japan safely, only to be found decades later when the old soldier passed away and it was found hidden away in a barn.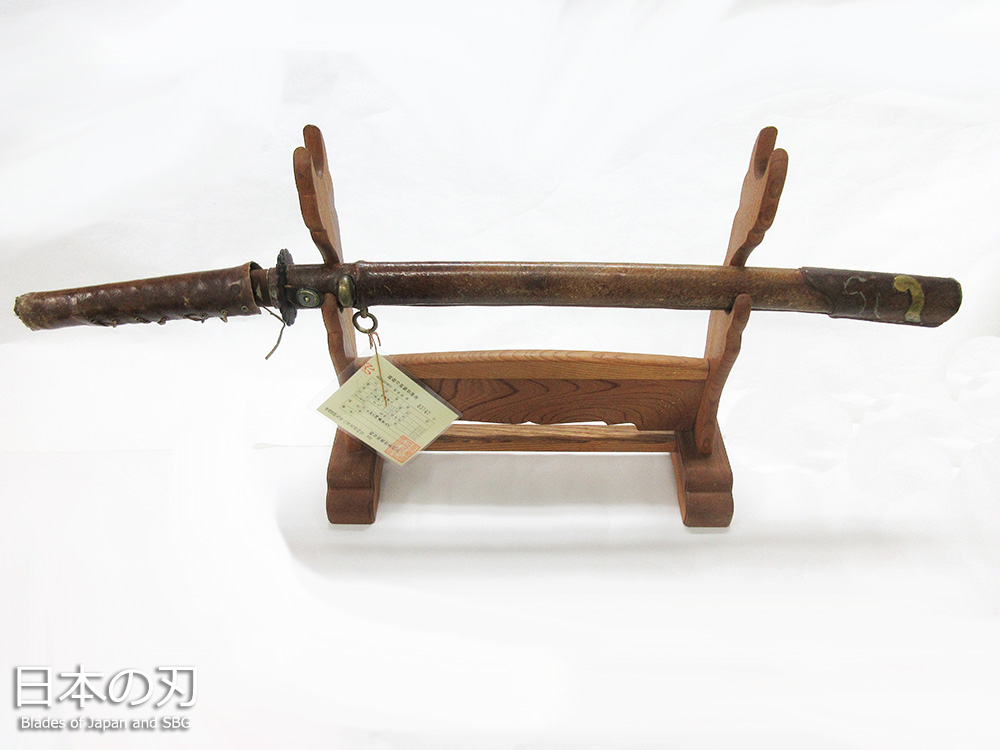 And then there is a restored Echizen Kanetane (the name of the Sword Smith) blade that has already received a free upgraded machine polish (valued at $750) and has a couple of unique 'dings' in the saya that suggest a very curious encounter at some point in the sword long history..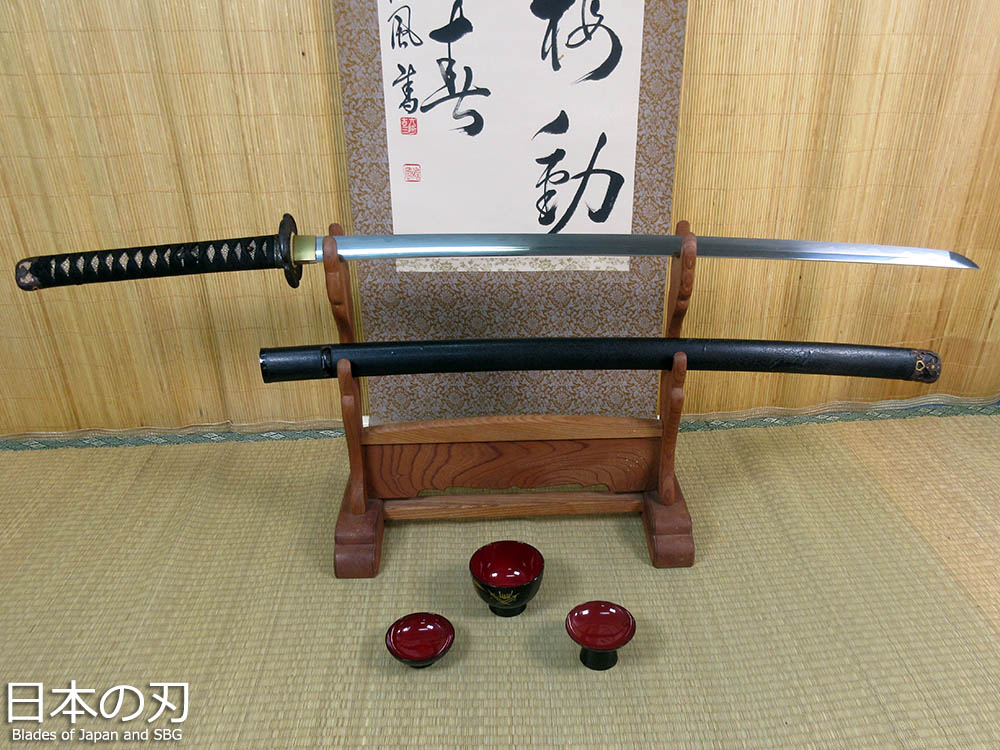 Or for anyone with a quality bare blade or an iaidoka looking to have the best looking 'dripping with history' iaito in the dojo – a full set of extremely cool looking Edo period fittings for a Sword that belonged to a Samurai who most definitely was not the shy and retiring type..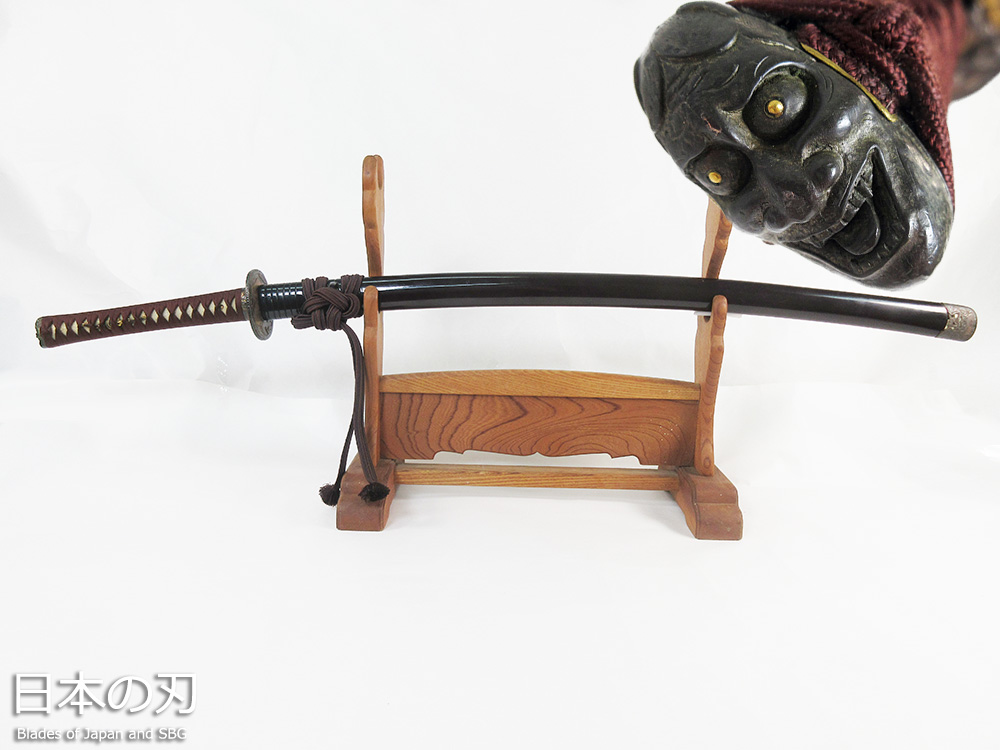 Plus, for those who cannot necessarily afford a complete new antique, why not upgrade the best Katana in your collection with some antique tsuba – from simple and affordable iron tsuba to hand made (not cast) brass tsuba that would have taken weeks to make, such is the level of detail..
More swords and components will be added over the following weeks and months, but for the time being, check out the heavily discounted Nihonto sales we currently have available while they are still up for grabs (naturally as there is only one of each sword or component available, they are sold on a first come, first served basis).