I mentioned it a little over a week ago in my post 'less products? Well, yes..' but now the transition that I touched on is complete.
Until about a week ago we had a few swords in stock that were NOT sharpened in any way, notably those by Darksword Armory and a few training blunts by Kingston Arms and Hanwei. But as we often get asked the same questions, and many people seemed confused about what was sharp and what was not, we decided to remove EVERY sword that was unsharpened, so now every blade comes sharp by default.
In the case of Darksword Armory, we also reorganized our listings – focusing entirely on their fantasy sword lines, as very few other companies make decent battle ready fantasy swords, and it is something that I feel Darksword is quite unique in.
But as we also had a lot of confusion about Darksword products, I have decided that we will ONLY offer a sharpened version, and only offer the ones with the upgraded scabbards with integrated sword belts and suspension systems.
As to the sharpening itself, it has got a LOT better after many complaints over the years and is the main reason why we stopped offering it. But now, every sword is given a paper cutting test before it is shipped out – so this was also part of the reason why we were confident to be able to offer sharpened versions again.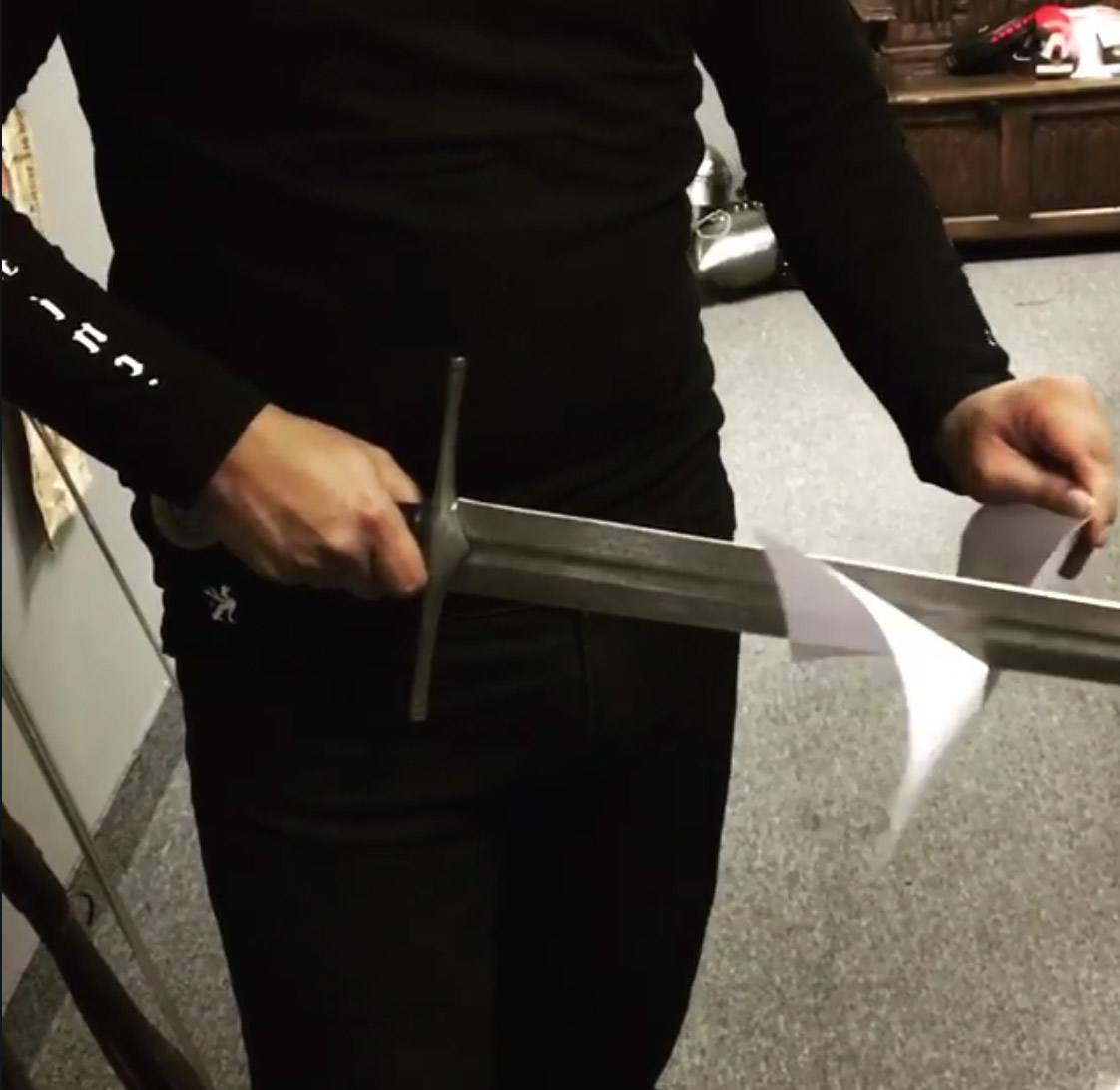 And we are also delighted to be able to bring back one of their most POPULAR fantasy swords, the stunning Lord of the Rings inspired Anduril Sword!
Click here for more information
As part of the store tidy up and re-organization, we also changed the navigation to make things easier to find, collapsed a few categories of swords into broader ones (such as we moved all the Viking swords into the European/Medieval section – after all the medieval period is generally defined as a thousand years between the 5th and 15th centuries) and hopefully just made the site easier to use and understand, especially for first time visitors.
As a final note, if you have not wrapped up your Christmas sword shopping yer I STRONGLY recommend you do it as soon as possible. The closer we get to Christmas, the more chaotic shipping becomes, and the higher the chance that someone, somewhere will screw up an order and there may not be time to correct it before the grand unveiling.
That's it for now, talk to you all again soon!
– Paul