Or indeed, whatever the future may hold, these new Tactical Swords are the solution..
First off, our own contribution – the Tactical Gladius by Scorpion Swords…
Made from expertly tempered 1095 carbon steel, this heavy (2.5lbs) but compact blade has incredible chopping and thrusting power and would have been instantly adopted by the Roman army had they ever had the opportunity..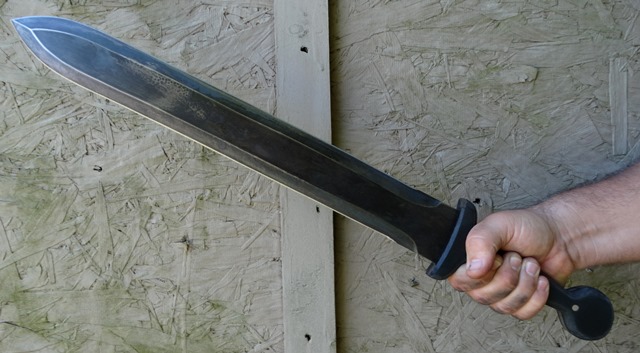 Seriously heavy duty, you can pick up this baby for just $249.99 exclusively HERE at the SBG Sword Store..
The second contribution to our growing arsenal of tactical blades is the new collaboration between the legendary Gus Trim and the skilled artisans at Dragon King – the 9260 Spring Steel A.P.O.C. Tactical series swords..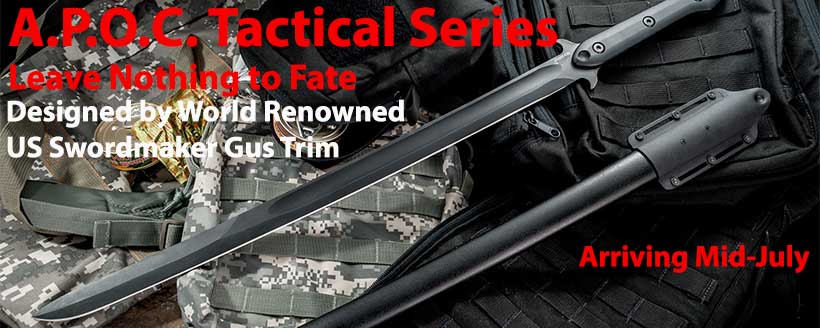 Arriving in mid July – these swords caused such a sensation at the 2017 Blade Show that they are certain to sell out before the majority of the people who want one can get one.. (after all – at just $119 and $189 respectively, these swords are priced to SELL) – so beat the rush and pre-order yours with SBG today..
In the meantime, for more information on this line, check out our recently added interview with Cas Iberia Product Manager Blake Pogue on the main site here.