Following hot on the heels of the extremely popular Crusader Longsword – Ronin have just released 3 new two handed swords with Deluxe scabbard upgrades – and they are looking absolutely gorgeous!
The new models – models 1 to 3 (which supersede the long discontinued first versions of that were given the same model numbers) – are all top quality 1075 carbon steel blades ready to cut straight out of the box.
So let's take a quick look at them shall we?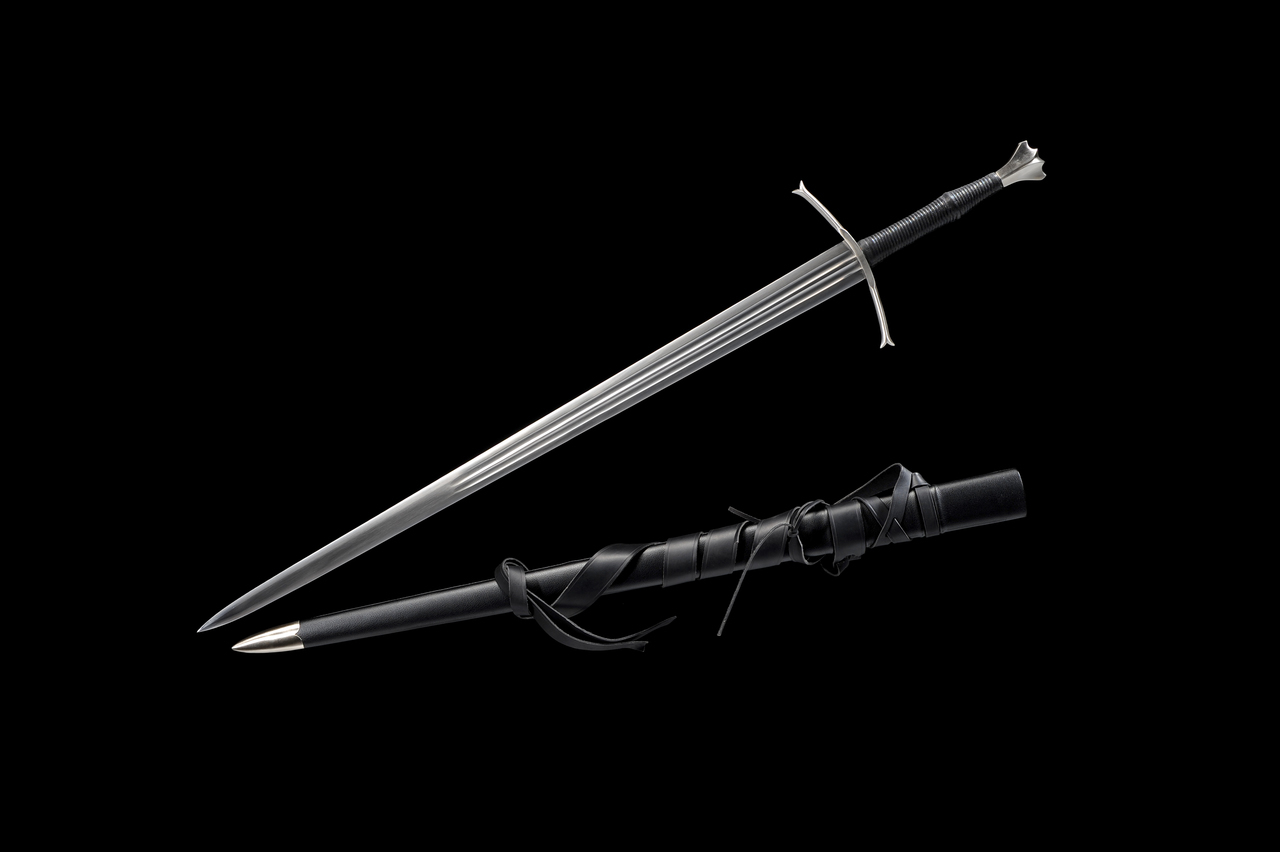 Model One is a beast of a sword, and even with double fullers running down to the center of percussion, this 3lb 9oz Longsword is not for the faint of heart. Visually stunning, it is complimented and counter balanced by a thick fish tail pommel.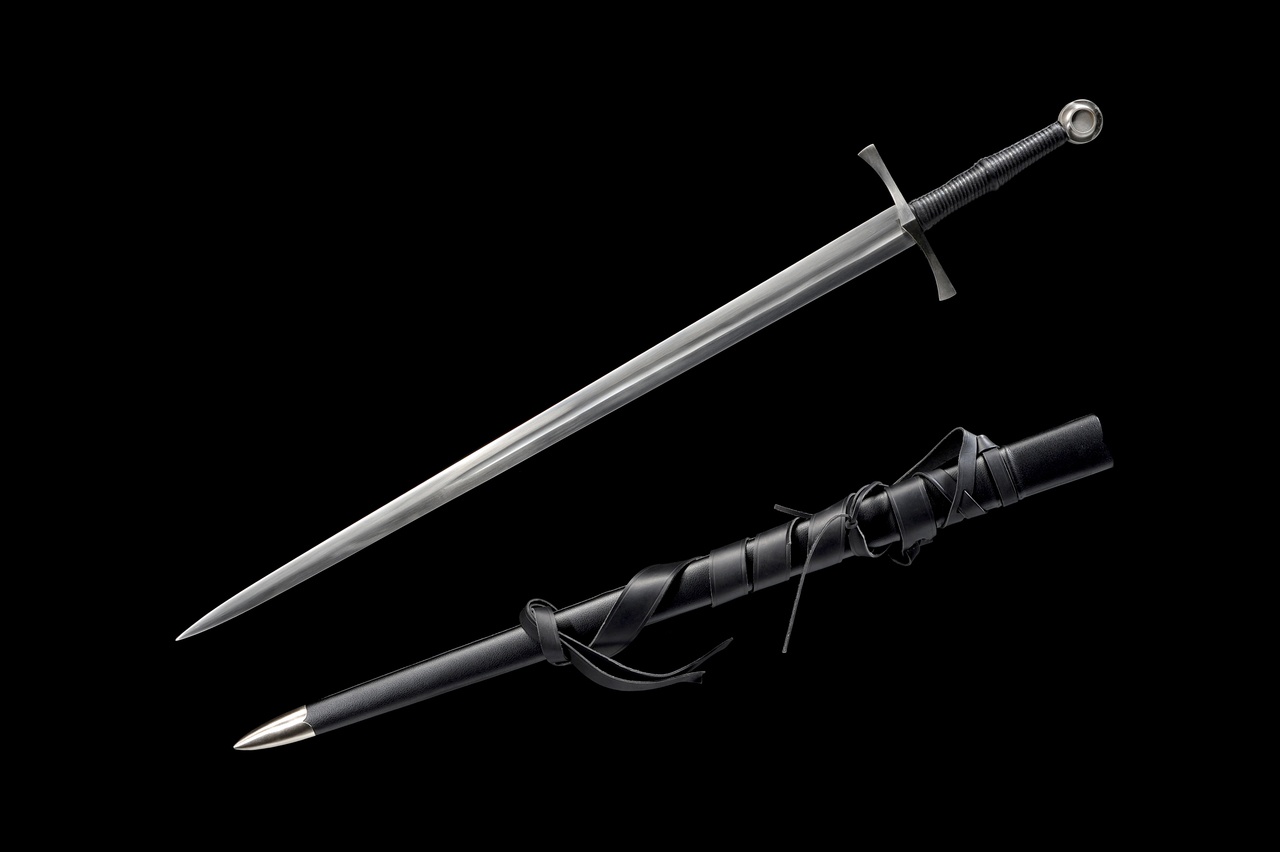 Model Two is perhaps the most traditional of the lot – weighing in at 2lbs 13oz – and with a clean central fuller also running to the CoP.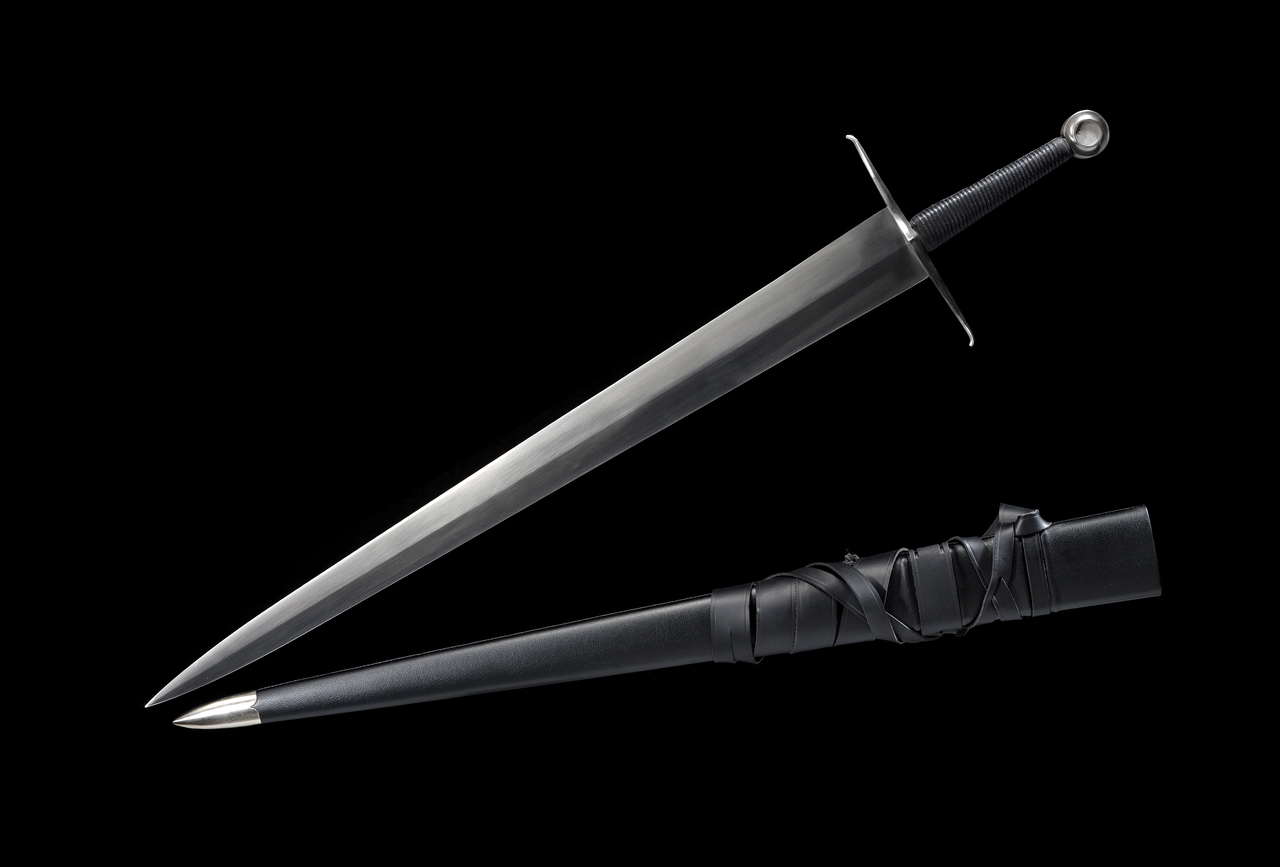 This two hander is an ABSOLUTE BEAST of a thing and a whole lot of steel for your money. Indeed, the sheer bulk of the extra wide (3.2″ a the base) blade (a whopping 4lbs 11oz) is the main reason for its higher price, and if you like super sturdy swords with considerable blade presence, this two hander is for YOU!
Check all the currently available models here
But don't be too slow to pull the trigger on these, stocks are limited and understandably, they are very popular – so may sell out sooner than you might expect..