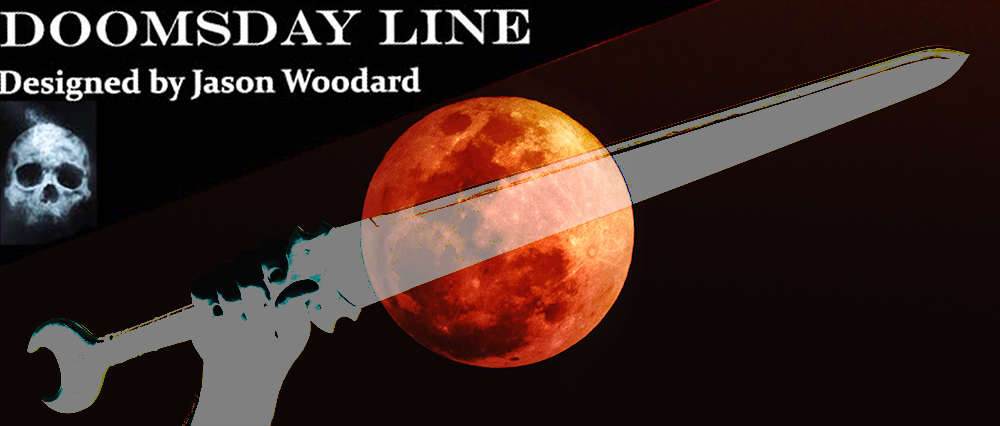 It is seen in many cultures as a portent of doom – when the shadow of the earth falls over a full moon, a lunar eclipse. But in these dark and increasingly superstitious times, the 7th sword is no portent of doom, but something to grin about – the heavy duty Scorpion Swords, hand made in the USA by Chris Palmer, the Blood Moon Sword..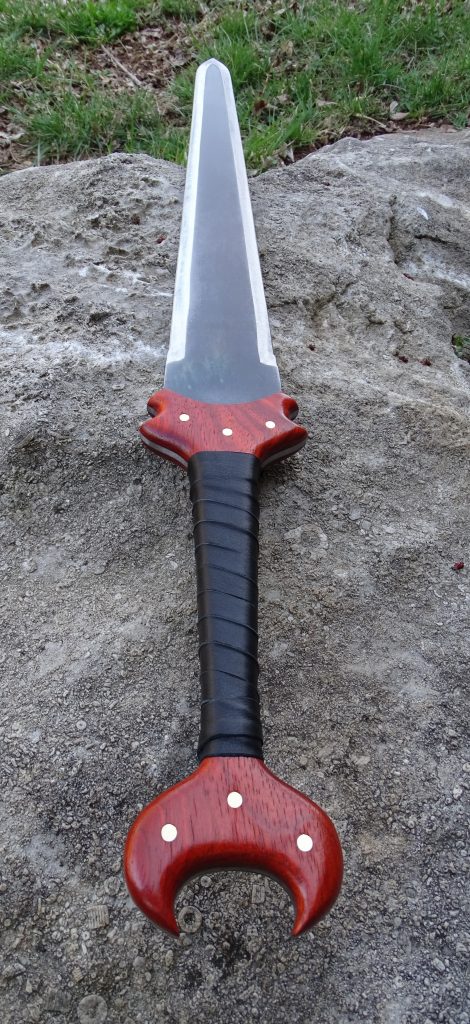 The blade concept and overall design is another hit by Sword Tester and Sword Designer extraordinaire, Jason Woodard – beginning with a scale 1:1 blueprint.

To bring the design to life, Chris Palmer cuts it to shape from a solid sheet of 1095 carbon steel, creating the basic shape in a sword blank.

Then the handle is prepared by drilling several large and many small holes into which the sandwich tang hilt will be fixed into place by a mixture of epoxy and tight fitting brass pins.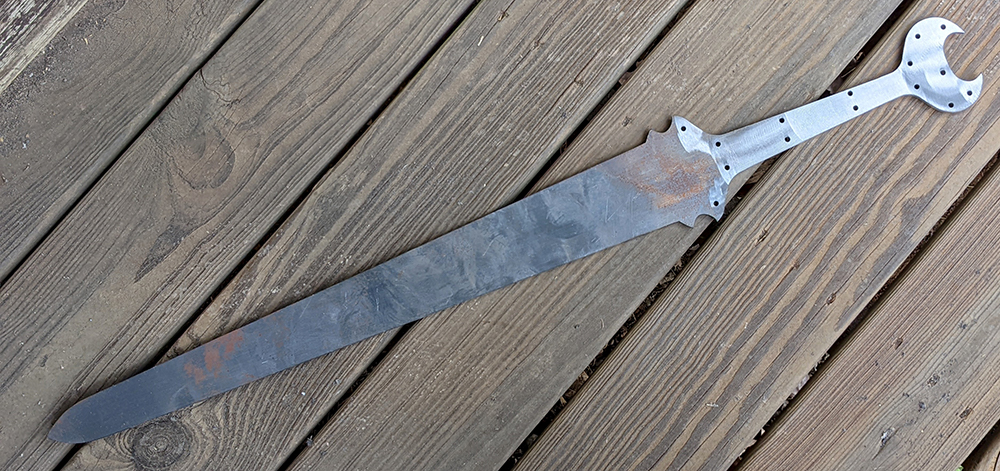 Next the blade itself is given rough ground, tempered, and the edge finished before the distinctive and attractive bloodwood handle is pinned, clamped and epoxied in place: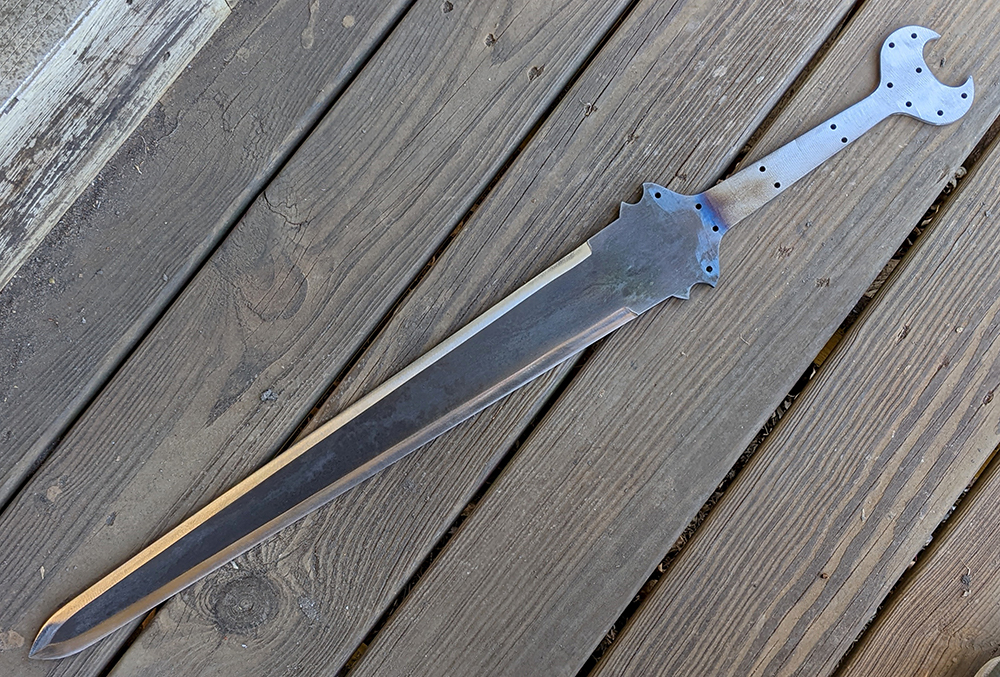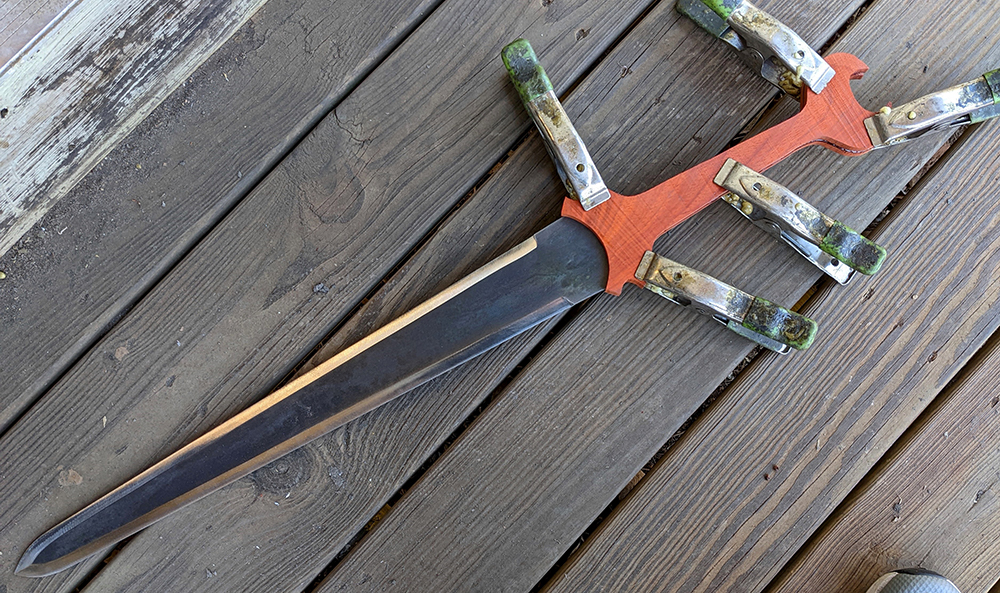 The handle is then given 7 additional brass rivets and shaped to fit the hand.
While it is already very attractive, the bloodwood handle is stained to bring out its rich, crimson red tinted infusion and wrapped with black deer leather for a comfortable and secure grip and there you have it, the Blood Moon!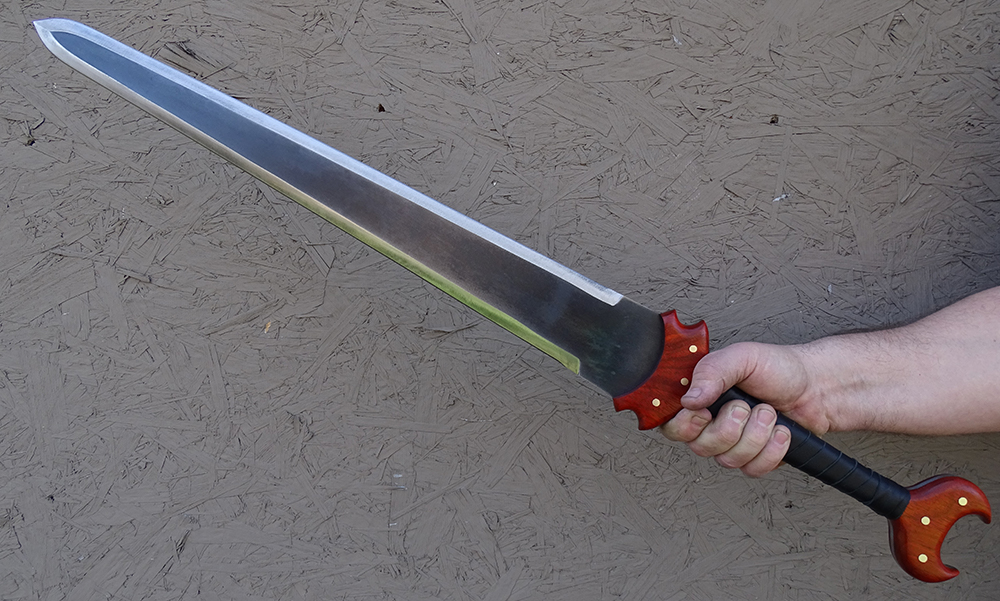 Great value as always, and exclusive to the SBG Sword Store for just $289.99: