A couple of new hot specials to start July off with – and as the weather heats up, so do the deals..
The first one is a Crecy price on the Kingston Arms Crecy Sword – a stunning Hollow Ground blade with peened pommel and leather bound, wood core scabbard.
Not only is it historically plausible, but this powerful cut and thrust sword is extremely well made and a totally Crecy deal at$100 off our everyday, already heavily discounted prices (the exact same sword is for sale here at $439 from the manufacturers website).
And lovers of Katana have not been forgotten, with below wholesale pricing on the beautiful War Horse Katana by Dragon King.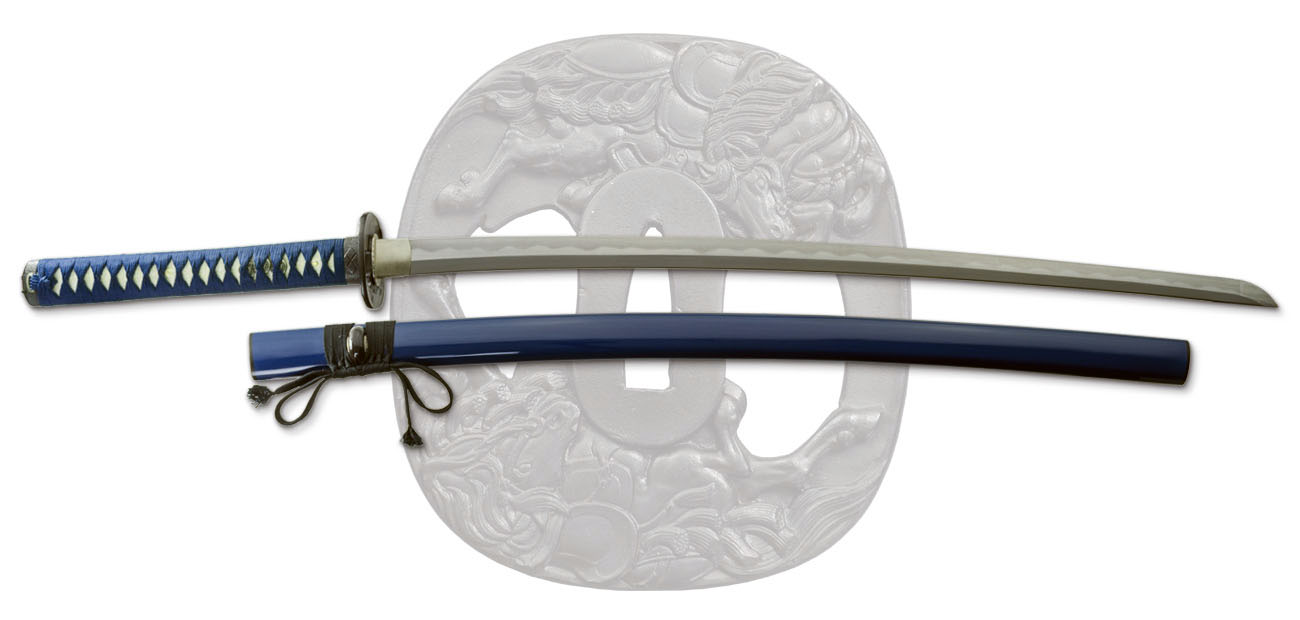 Last time we offered this sword at $274.99 it proved extremely popular – here is what one reviewer said:
For the current sale price ($274.99 in Dec 2017) this thing is a steal. Gorgeous fittings — better than average for the on-sale price point — and a sharp, differentially hardened, tool steel blade. Five stars on sale; maybe four stars if you pay full price.
It has been 6 months since it was last sold at this price, and who knows when – if ever – it may be offered at this price again. So if you missed out last time, don't miss out this time – only until the end of July and while stocks last.