On the heels of the good news about the long awaited restock of the Euro line of Swords by Ronin Katana, there is some bad news for fans of the Forge Direct Japanese line..
I have mentioned the crux of the issue in the December issue of the Sword Buyers Digest Online Magazine, and in even more detail on this thread on the SBG Sword Forum – but for those of you playing at home..
Basically, there have been some major changes to production of sword components over in China due to (valid) pollution concerns, and all the tsuba and koshirae you see that are made from zinc alloy, brass or copper with gold and silver inlay are – simply not available anymore and are no longer in production until new suppliers set up new, eco friendly factories.
I can't argue with the need for this, and in the long run, its a good thing. But in the short term, it means that all the koshirae (sword fitting sets – Tsuba, Fuchigashira) like those pictured below to the left are no longer an option..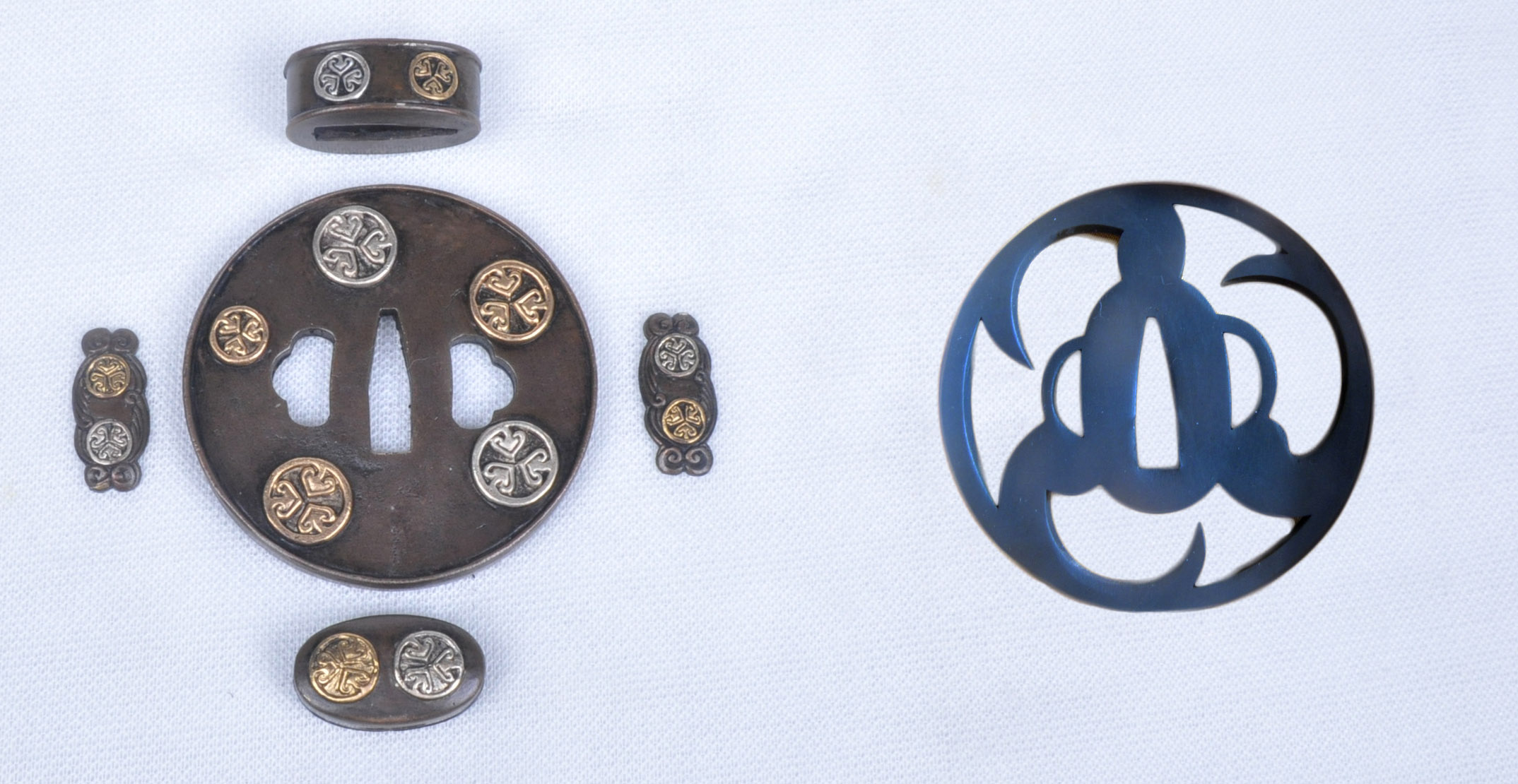 However, iron Sukashi tsuba are usually made in house by the large sword forges (and the forge who makes our swords for Forge Direct are certainly one of those). So in short, we needed to pull the entire product line and allow them time to re-tool,  make new tsuba and see where we are up to over the coming months.
As mentioned, existing orders are all okay – but we can't take any new ones for the time being.
I will keep you all posted as new developments occur.