If you have read any of my extensive reviews of the Generation 2/Legacy Arms swords or have been following SBG for any length of time you will know two important facts about Legacy Arms:
I really like their products. They are solidly made, hand forged 5160 Spring Steel 'beater' swords that I consider to be great value for money and..
They are REALLY hard to get hold of as the production runs at the forge in the Philippines is sporadic at the best of times.
I still agree with point number one – but for a very limited time 5 of my all time favorite models have just come back into stock after literally YEARS of being unavailable, and are sure to sell out faster than you can say 'where did they go?'..
Here are the 5 swords I am referring to:
The first is the $279.99 Black Prince Sword – which went from being something of a sword shaped crowbar to a highly refined, extremely historically accurate fully functional replica of this famous long sword. There are only about 4 or 5 of these available, so they will be the first to sell out – especially at this price. Click here for our original review to see what all the fuss is about..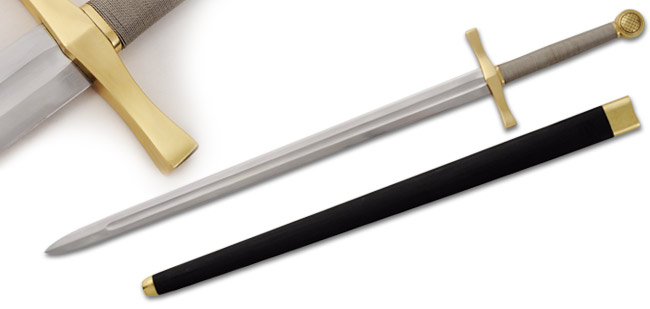 The second is the Excalibur sword – at $475 it is the most expensive sword in the Legacy Arms line up – but is worth every penny. With a whole lot of steel, solid brass fittings and a wire wrapped handle – it is pure class, and since it has been out of stock perhaps longer than any of the other swords that just landed, it is almost certainly going to end up sold out just as fast as the Black Prince. Click here for my classic review.
The third and fourth swords are a little harder to quantify which one I like best or think will sell out the fastest. But if I had to choose one, I would grab the Gladius again in a heartbeat, so I think it will have to come in at number three.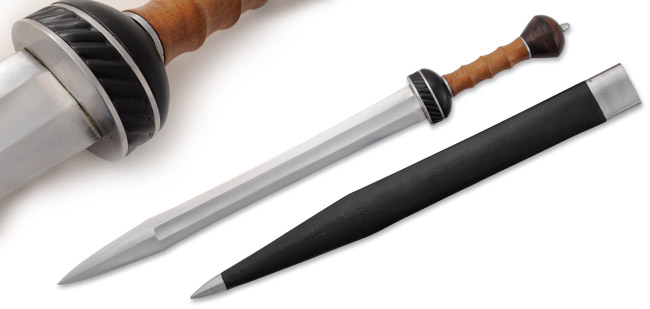 This Legacy Arms Maintz Gladius may not be the most historically accurate replica – especially with regards to the scabbard. But the blade itself is a solid performer, and was one of the first swords ever reviewed at SBG.. (click here for the testing results). And the best part, even in 12 years the price has not gone up – and is a total steal at $209.99..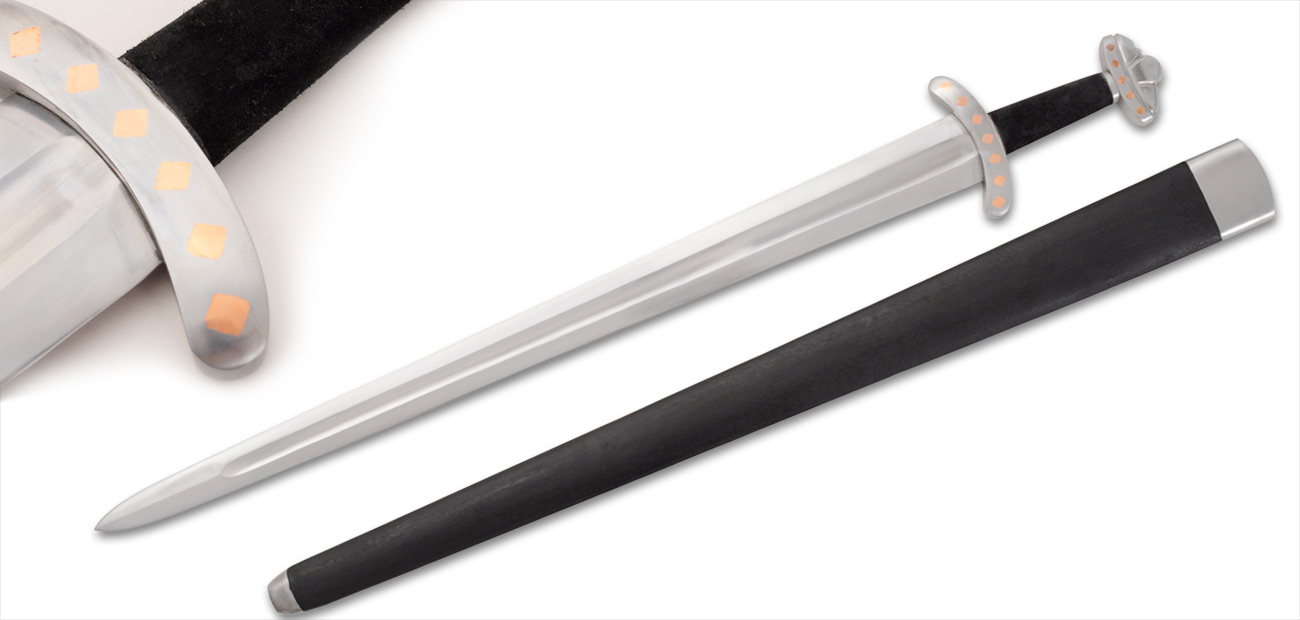 Hot on its tails both chronologically and in terms of the best buy, the River Witham Viking Sword is a real treat, both in terms of build quality and handling. And pictures never do seem to do it justice.. Check out this review by Mike Harris to see why it compared favorably with an Albion, but at only a fraction of the price ($299.99).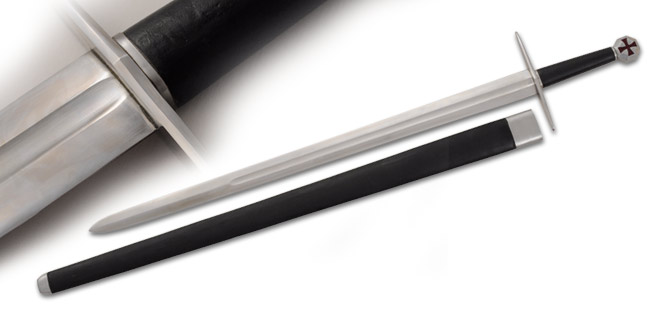 And last but certainly not least, the beast of a sword that is the Templar Knight Sword.. It is a solid blade designed to take the Saracens head on and has some serious blade presence for its $279 price tag..
With 4 of the 5 swords here being sub $300 – this is a rare opportunity to grab a serious bargain while you still can and then you will know why I loved this brand so much and why I always recommended in my reviews, when they do become available, you need to pounce on the opportunity, as who knows when it will come around again..
Enjoy!