While restocks and new products are few and far between in 2022, we don't always make a big song and dance about every single new item that comes in. But here are a handful of interesting new additions to consider, starting with an expansion to the 1095 DH Katana series by Ryujin with the 'Kame' Katana.
RYUJIN 1095 DIFFERENTIALLY HARDENED 'KAME' KATANA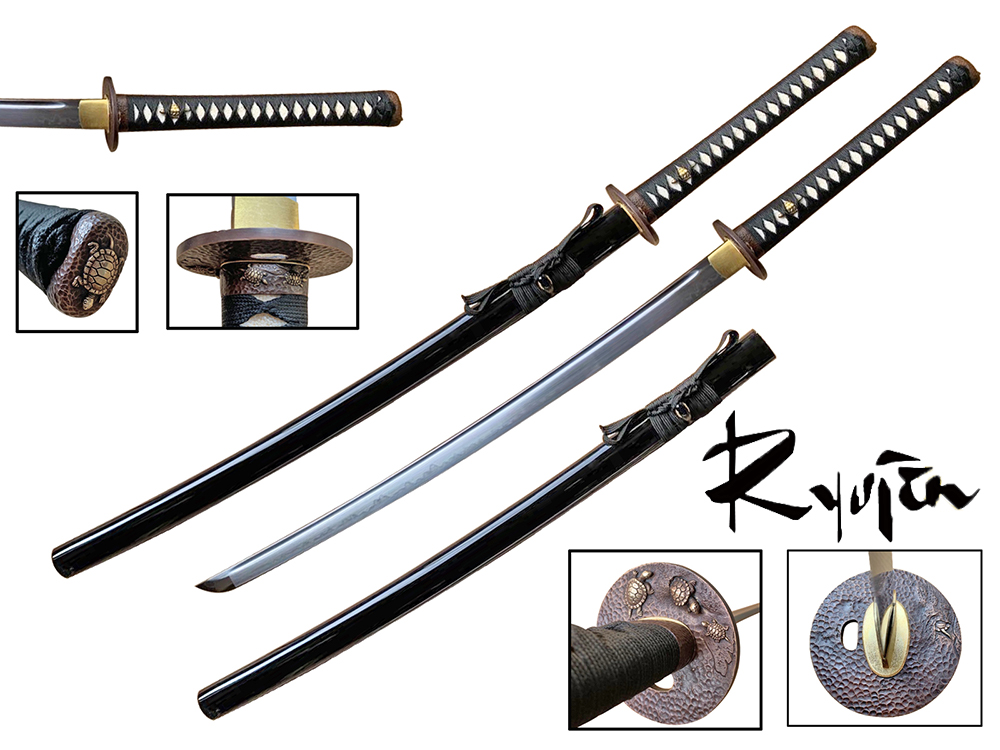 These are entry level swords that tick all the boxes:
Decent heft and balance with real hamon temper line
Nice firmly wrapped cotton ito over real rayskin
Solid brass fittings with copper accents
Great cutting action – perfect for the dojo or at home
And the best part, the special introductory price of just $199.99!
U.B.S.S. UNIVERSAL BACKMOUNTED SWORD SYSTEM
The next items are 'accessories' and the first one is an item that you could use to channel your inner Deadpool or ninja with a Universal Backmounted Sword System.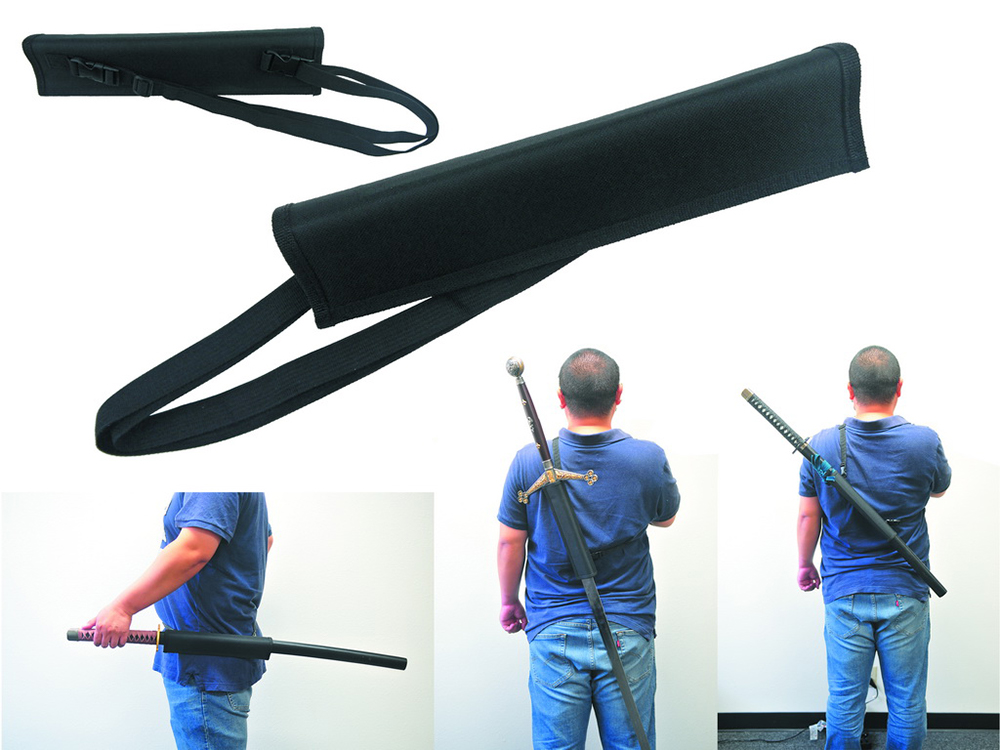 Made from nylon with an adjustable strap, almost any sword can be carried on the back (though drawing and resheathing can be a different matter depending on blade length) and works with almost any sword type.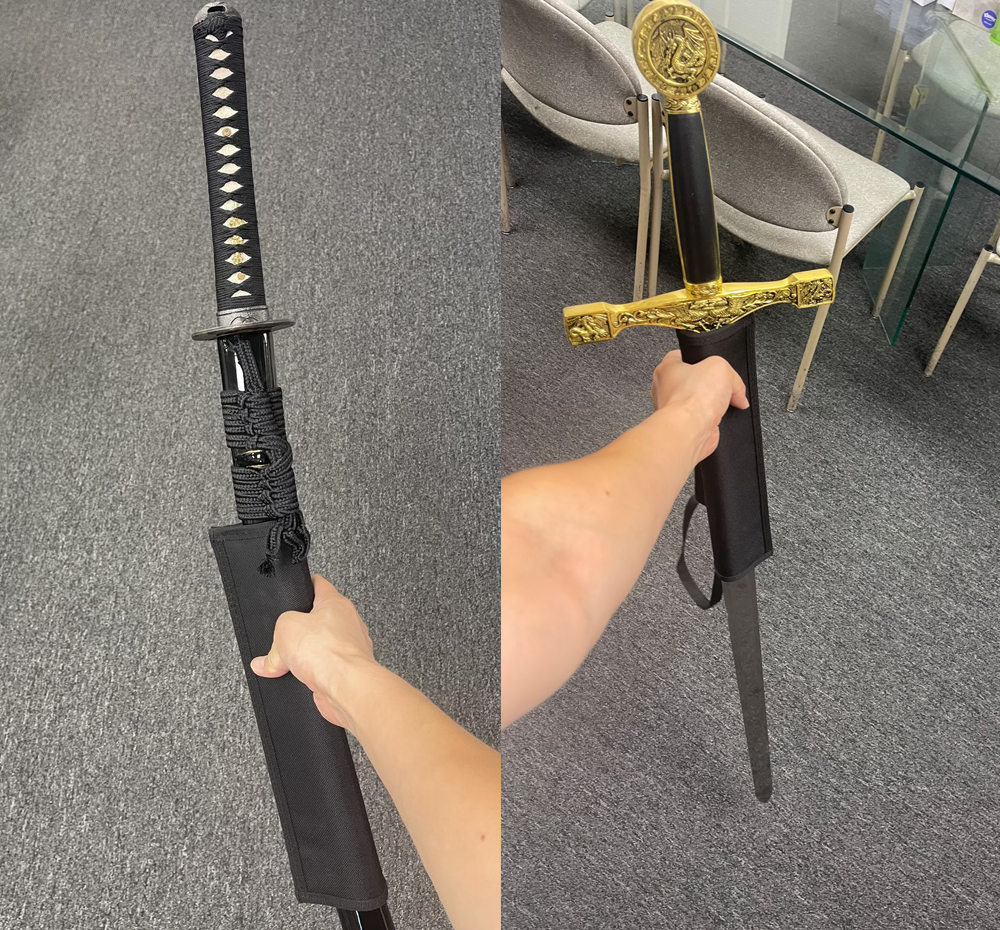 FOLDING KOZUKA KNIFE WITH SHEATHE
And for anyone looking for some cool and inexpensive gift ideas, first check out our folding Kozuka Knife with leather sheathe for just $21.99!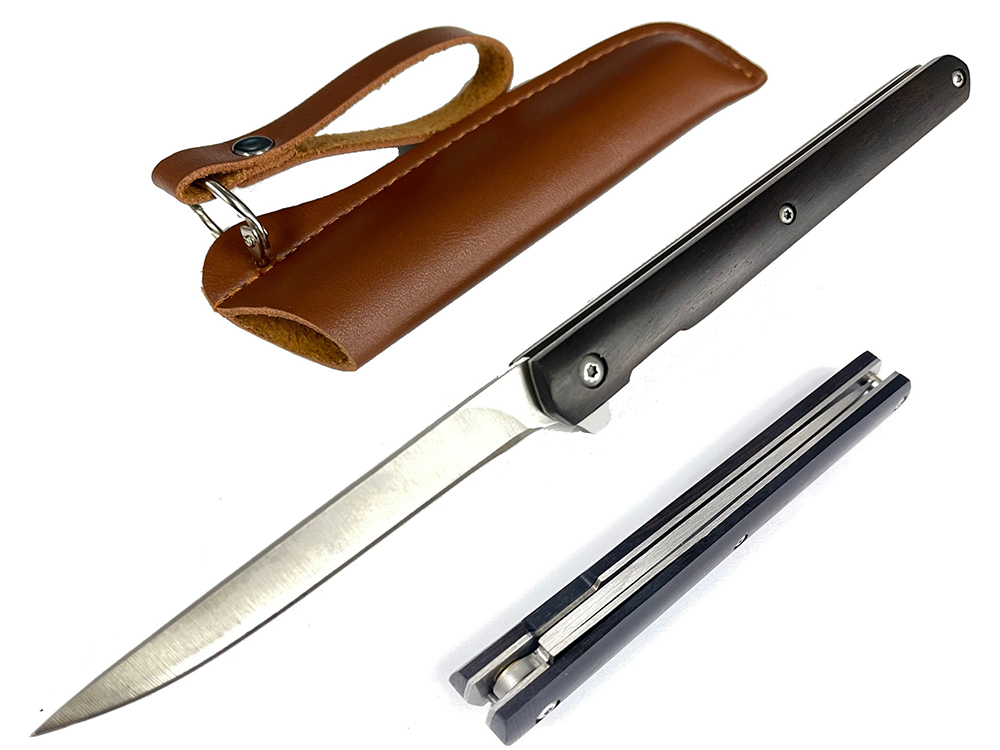 CLASSIC STEAMPUNK FOLDING KNIFE
Finally, how about some retro Steampunk style with a collectible Classic Steampunk Folding Knife – a steal at just $24.99